Fans are really the best detectives in the world. Many times they uncover artists to be dating just based on the pictures they post. It could be a cell phone case, clothing, background of a photo, that gives it away two people are dating. This was the case for UNIQ's leader, Zhou Yixuan (周艺轩), and actress Chen Mengyao (陈梦瑶). His fans started suspecting the two were dating due to the numerous similarities in their pictures.
Dee Hsu Doesn't Remember UNIQ Going on Her Show
Exhibit A: Same cell phone cases
Exhibit B: Same sunglasses
Exhibit C: Similar guitars and posted one day apart from each other.

Exhibit D: Same bags
UNIQ Celebrates 6th Year Debut Anniversary Virtually
It's said that one of Zhou Yixuan's super fans had already spotted them together last year, but he claimed he was still single. Shortly after these discoveries, some of Zhou Yixuan's fans started harassing Chen Mengyao with comments on her account. She finally had enough and fought back against these fans with a post on March 5:
"What the hell does it matter to you? Don't come here and mock me. Jiejie hasn't said anything all this time because I was too lazy to be bothered! Already 30 years old. If I want to date, I have to get your permission? Whether I do it secretly or publicly, it's my freedom. There were even people saying he is trying to portray a single image. Sorry, jiejie only agreed (to date) last December. Don't give me the words from November to start drama."
UNIQ's Zhou Yixuan Shines in Episode 2 of "All For One"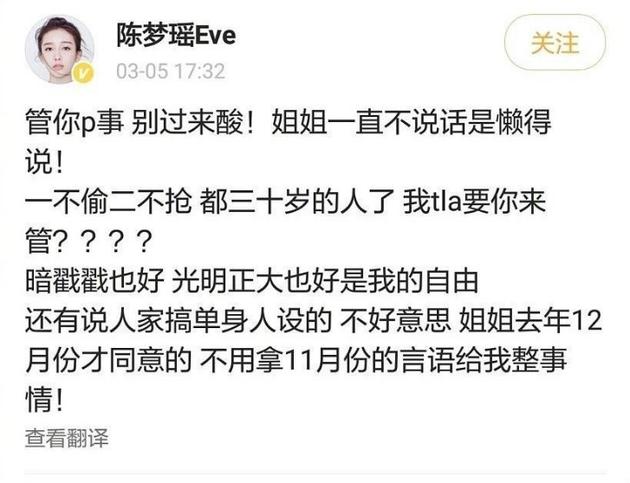 Li Wenhan's Father Talks about UNIQ's Struggles
A lot of his fans quickly came after Chen Mengyao for what she said. One netizen said, "Even if you had any qualms, you still shouldn't post this type of comment. Not only did it impact your image, it's also very low. I don't know what he likes about you. Indeed, it's none of our business, but you openly dissed us, then it's our business now." Chen Mengyao responded, "Image? In front of you guys, I'm afraid If I breathe, it's considered wrong." Another netizen said to her, "Jiejie is so strong! Tell your boyfriend to hurry up and announce your relationship! Stop pretending to live up to a single image! Prevent you from feeling wronged!" Chen Mengyao responded back, "Do you not know how to read. Anything prior to December has nothing to do with me."
Actress, Liu Jingyi, Claiming to be Zhou Yixuan's Ex-Girlfriend Spills the Tea on Their Hidden Relationship
Fans Rush Zhou Yixuan and Chen Mengyao to Get Married in Hopes of Witnessing a UNIQ Reunion
Shortly afterwards, Chen Mengyao deleted the post due to the back and forth comments with netizens. She wrote a new post saying, "Deleting the post is because I don't want to hurt kind people. Please reserve time for everyone to accomplish their own things. We are humans after all and will do what normal people do. There is some distance we have no way of surpassing and definitely don't intrude in other people's lives."
Zhou Yixuan has not responded to the rumors.
Credit: Weibo (1, 2), Chen Mengyao IG