UNIQ member, Li Wenhan (李汶翰), disappointed quite a bit of fans with his comments about a young boy who chose to dance to a "girl song" on the latest episode of variety show, "Perfect Summer" (完美的夏天). On the recent episode, a young boy is asked to perform a song and he chose to dance to the "Youth With You 2020" theme song, "YES! OK!", which was performed by female trainees.
Dee Hsu Doesn't Remember UNIQ Going on Her Show
After the performance, Li Wenhan tells the young boy, "Let gege say something, it's best for boys not to dance to girl dances." This elicits a strong response from Zhang Meng (张萌), who said, "Why? No, no, no. Don't listen to him. I think you danced very well."
UNINE's Li Wenhan Rumored to be Dating Former Girl Group Member, Niki Yi Yizi, Once Again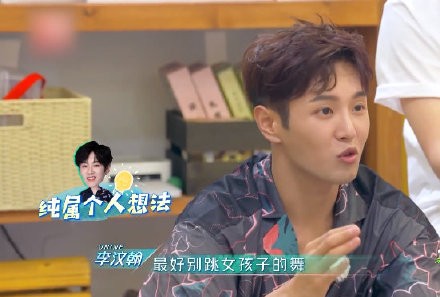 Li Wenhan's Father Talks about UNIQ's Struggles
Ayunga (阿云嘎) says to Li Wenhan, "I disagree with your view." Li Wenhan says, "I also disagree with your views." Ayunga responds, "Why? We're actually happy when we dance." Zhang Meng adds in, "Dance to your own style." Ayunga says, "Of course, why categorize it?"
Li Wenhan Roasts Himself and Wang Yibo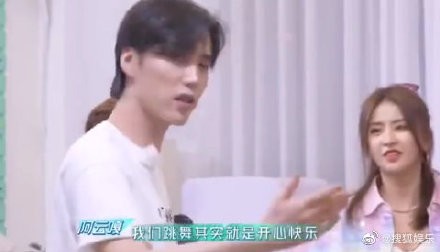 UNINE's Li Wenhan Addresses Dating Rumors with Niki Yi Yizi
Huang Xinchun (黄新淳) also agrees and says, "The most important thing about dancing is to be happy." Huang Xinchun demonstrates a move and says, "Do you think this flowery hand stance is suitable for me? No, right? But why do I still dance? To be happy, right? Whatever makes you happy is what you should be doing."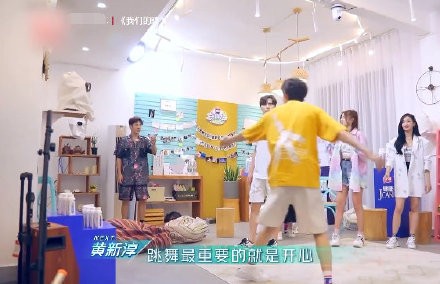 UNIQ Celebrates 6th Year Debut Anniversary Virtually
Ayunga says to the young boy, "I'll always support you." Huang Xinchun says he'll support him too. Li Wenhan says, "I support you too, but…" Ayunga pushes him away and says "Go away. Don't be so two-faced."
UNINE's Li Wenhan Dragged into Dating Rumors with Wang Ziwei Once Again
Li Wenhan's comments were met with a lot of strong responses. Many people were disappointed at his statement, especially since he has danced to girl dances before. Later in the episode, Li Wenhan was seen dancing to "Priceless Jie". Some netizens defended Li Wenhan saying, "Why didn't you let him finish?" and said that Li Wenhan did praise the boy first and his words were just a suggestion. Some people thought this stint was probably done for shock value.
Li Wenhan Once Asked the Internet for Dating Advice and His Mother Responded to Him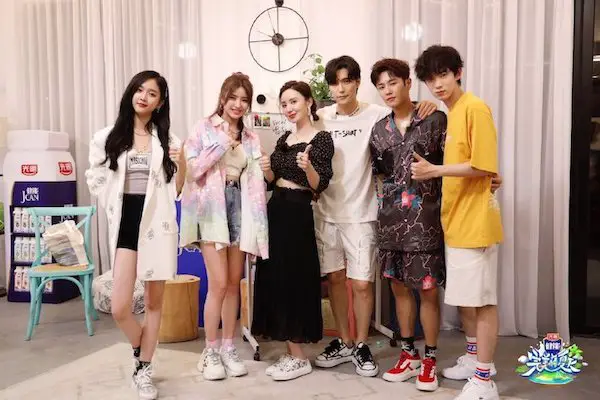 Nevertheless, Li Wenhan still got roasted in the comments. The top comments include, "It's best for idols not to date.", "It's best for men not to push girls against the car.", "What kind of nonsense is he saying?", "Boys being filmed pressing a girl against the car should bravely admit it and not breaking up the next second."