A few days ago, UNINE member, Li Wenhan (李汶翰), was involved in dating rumors with actress, Niki Yi Yizi (易易梓). This is the second time the two were rumored together. Last November, Li Wenhan and Niki Yi were dragged into dating rumors when netizens showed "evidence" alleging they traveled to Thailand together. This time, the rumors allege Li Wenhan and Niki Yi were engaging in intimate behavior and living together. Both parties remained silent until September 12, when Li Wenhan personally addressed the rumors.
UNINE's Li Wenhan Rumored to be Dating Former Girl Group Member, Niki Yi Yizi, Once Again
UNINE's Li Wenhan Dragged into Dating Rumors with Wang Ziwei Once Again
In the past, Li Wenhan's management company or UNINE's official Weibo account would have issued a statement about the dating rumors. However, this time, he issued a post on his own account. His post read, "Sorry the events from these past few days have worried everyone. Thank you "Li Wu He" (Gift Boxes, Li Wenhan fandom name), for tolerating and trusting me all along. I know everyone has been suffering from torment like me these past few days. The staff members told me not to look at Weibo, but I still looked at it. A lot of people asked me what am I thinking? Do you still want your career? My answer is yes.
Li Wenhan Roasts Himself and Wang Yibo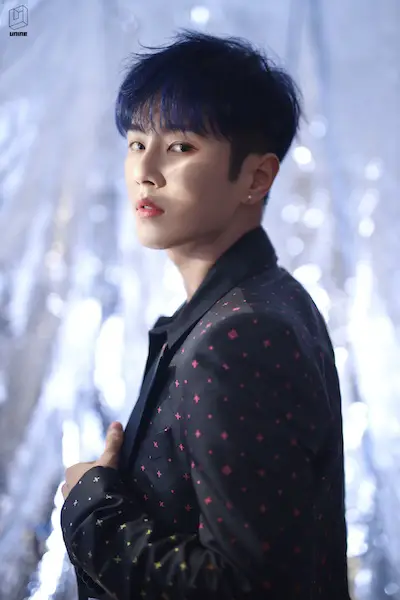 Li Wenhan Once Asked the Internet for Dating Advice and His Mother Responded to Him
I am 26 years old right now. If I don't hustle now, when will I hustle? I am an artist, an idol. I know what I should be taking responsibility for. I am not perfect. I have a lot of flaws and also went on a lot of detours, but I won't forget my original dream. Thank you guys for accompanying me to experience so much all along. I know you guys might have endured more than me. Lastly, I want to say, I am single right now. In addition, I will work hard to charge towards the top. I have always been here."
Li Wenhan's Father Talks about UNIQ's Struggles
UNINE's official Weibo account reposted Li Wenhan's post and said, "Continue working hard to [march] forward, we have always been here." While Li Wenhan's fans showed support for him, some netizens left harsh comments under his post. Comments include:
"Idol Producer 2" Finale Debuts New Group "UNINE"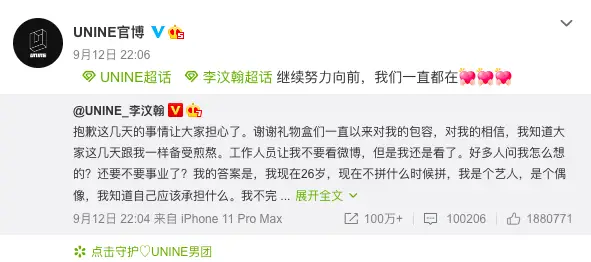 Fans Rush Zhou Yixuan and Chen Mengyao to Get Married in Hopes of Witnessing a UNIQ Reunion

"? ? ? ? ? ? ?"
"So they're actually f*ck buddies?"
"Him and his fans are puzzling."
"Li Wenhan, what kind of man are you?"
"…….."
"Silly child, be more mindful in the future. Remember what Old Li told you. You have no team, you can only rely on yourself in the entertainment industry. There are some things we can't help you, but we will always stand by you."
"Precious, the career is yours, the future is yours. Fans can unconditionally support you, but what we can actually give you is not a lot. You need to rely on yourself for everything. The entertainment industry is very cruel. Think more for yourself. Every step you take, I will also be there."
Dee Hsu Doesn't Remember UNIQ Going on Her Show
Niki Yi had also received a lot of hurtful comments from fans and netizens. After the dating rumors started, she had made a post saying, "Ha ha", but quickly deleted the post." Netizens asked her why she deleted the post so fast and accused her of trying to gain publicity. A lot of people went back to older posts and left comments criticizing Niki Yi's age. Comments include:
UNIQ Celebrates 6th Year Debut Anniversary Virtually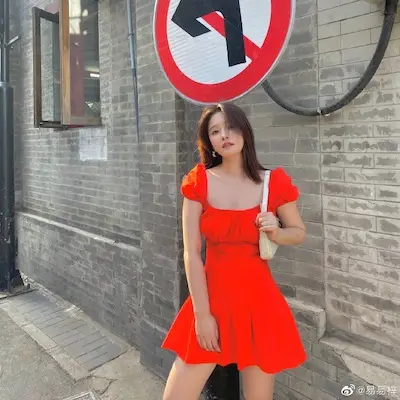 Li Wenhan Draws Backlash for Telling Young Boy "It's Best for Boys Not to Dance to Girl Dances"
"Li Wenhan's fans, yell as much as you want and then when Yi Yizi is lying in your gege's arms and is being coaxed with: "Baby, don't feel wronged. It's just a bunch of "garlic chives" on the internet. They can only spend money because of me. Once I make money, I'll raise you. Good baby, don't feel wronged."
" Why can't he date a jiejie 7 years older than him?"
"Do these fans think they'll never reach 30 years old? Always mentioning age whenever they open their mouths."