The highly anticipated "Street Dance of China 3 (这!就是街舞3) x Sisters Who Make Waves" (乘风破浪的姐姐) crossover episode finally aired on September 12. The five sisters who joined were: Bai Bing (白冰), Huang Shengyi (黄圣依), Jin Chen (金晨), Wang Feifei (王霏霏), and Zhang Meng (张萌). Jin Chen and Zhang Meng had previously expressed their admiration for Lay Zhang and Wang Yibo's performances. However, this was also a reunion for Wang Feifei and Jackson Wang (王嘉尔), who were label mates at JYP Entertainment.
Wang Feifei Claps Back at Netizens Saying She and Meng Jia Can't Achieve Fame Again
"Sisters Who Make Waves" Debut the 7 Members of the "Priceless Sisters" Group
After miss A disbanded in 2017, Wang Feifei remained with JYP for another year before returning to China to focus her career there. Even though Wang Feifei was no longer with JYP, Jackson Wang was featured on her Chinese single, "Hello", showing the duo's close friendship.
Bai Jingting Had Some Thoughts about Jackson Wang's Wardrobe Choices
Jing Boran Disbands "Wang Fu Jing" After Jackson Wang Forgets Their Group Name
Shortly after the show aired, Wang Feifei wrote a long post reminiscing the days when she met Jackson Wang during his trainee days. Wang Feifei wrote: "11 years already! We met when Jia'er was 17 and became a trainee at the company! I don't remember what the circumstances were when I first saw him, but what I clearly remember is that he was always at the door of the music studio, at the door of the dance studio, the staircase of the second floor, blocking me with both his arms wide open, asking me: Jiejie! Jiejie! Hurry and help me look at this dance. Is this move right like this? Will the boss like this expression? What else do I need to change?! Every time he has dance practice, he would be rehearsing it countless times, filming it countlessly, asking everyone around him countlessly, like a repeater, whether he improved or not. Truthfully speaking, Jia'er's dancing wasn't that great in the beginning, but he is the most "ruthless" towards himself. If he sets a goal, then he will work hard to achieve it! Right now, he is extremely, extremely, extremely awesome!"
Jackson Wang Reveals Heartbreaking Reason for Wearing a Cap During Solo Performances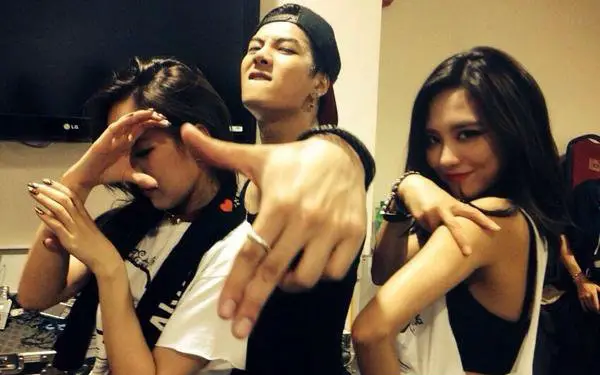 Jackson Wang Reveals Meaning Behind His Tattoos
Wang Feifei continues talking about Jackson Wang's progress and his growth. She wrote, "This time on Street Dance was also a long time since we last saw each other. Even though we normally talk on the phone or send messages, but seeing Jia'er this time and after chatting with him, seeing his performance as a leader, I really want to say: @WangJia'er has really grown up! He seriously considers himself and at the same time, takes care of everyone even more attentively, pays attention to the feelings of each team member, discovering the possibilities of each newcomer. I really admire it!"
Jackson Wang Explains Why He Hasn't Pursued Acting Yet
Jackson Wang Joins Mario Ho's Esports Team, Victory Five, as a Partner
Jackson Wang left a comment on the post, saying, "Jie, us juniors exist only because of you. Thank you for encouraging me during that time and giving me courage. When I was the most lost at that time, you said one sentence to me: 'You can do it. It's okay, continue hustling.' I still remember it til this day and will also remember it in the future. After all, during the hardest times, you gave me encouragement and confidence. Thank you, jiejie."
Jackson Wang Consoles "We Are Young 2020" Trainee, Su Er, After He Removes His Make Up in Response to Negative Comments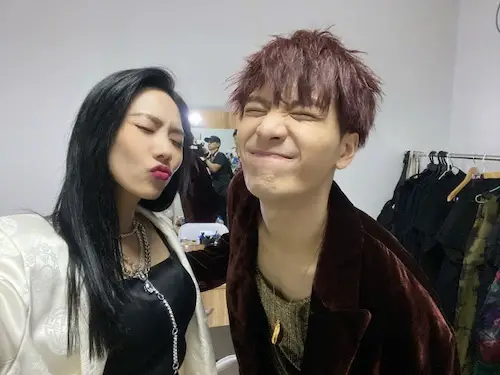 Fans Clarify Rumors of Jackson Wang Allegedly Partying and Holding an Influencer's Hand at a Club
Even though the episode is over, the jiejies join the team leaders for the hotpot segment, "Let's Chat", on September 14.
Credit: Weibo (1)