After nearly 4 months of competing, Mango TV's mega hit show, "Sisters Who Make Waves" (乘风破浪的姐姐), has come to an end. The show showcased 30 female celebrities aged 30+ and up from various backgrounds competing on a survival show for a second chance or for some, a first chance, to debut in a girl group. On September 4, the show held its live finale featuring performances from Li Yuchun, Cai Xukun, NEXT, Jason Zhang Jie, and more to witness the birth of the "Priceless Sisters" (无价之姐) group, which was the theme song sung by Li Yuchun.
Hunan TV Under Fire for Disrespecting Women Due to Camerawork from "818 Auto Home Festival"
The show's 30 jiejie contestants featured:
A Duo
Adia Chan
Annie Yi
Baby Zhang
Christy Chung
Cindy Yen
Della Ding
Hai Lu
Huang Shengyi
Isabelle Huang
Jin Chen
Kitty Zhang
Kym Jin
Lisi Danni
Liu Yun
Lyric Lan
Meng Jia
Michelle Bai
Ning Jing
Shen Mengchen
Wan Qian
Wang Feifei
Wang Likun
Wang Zhi
Wu Xin
Xu Fei
Yisa Yu
Yumiko Cheng
Zhang Meng
Zhu Jing
During the third public performance in Episode 7, it was especially heartbreaking when Meng Jia was eliminated. However, Meng Jia and A Duo later won the two revival spots during the resurrection match in Episode 10.
Meng Jia Ranked Last Among Audience Members' Most Favorite Jiejie on "Sisters Who Make Waves"
In the finale, the 14 remaining jiejies were split into two groups:
Ning Jing's team: Ning Jing, A Duo, Yumiko Cheng, Yisa Yu, Wang Feifei, Meng Jia, and Lyric Lan
Lisi Danni's team: Lisi Danni, Annie Yi, Wan Qian, Isabelle Huang, Kitty Zhang, Baby Zhang, Jin Chen
Huang Xiaoming Invites Zanilia Zhao Liying to Join "Sisters Who Make Waves" S2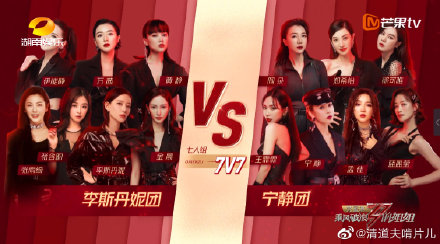 Zhang Meng was Too Embarrassed to Ask for a Picture with Wang Yibo
The final 7 members of the "Priceless Sisters" group in the order they debuted are:
#1 Ning Jing (宁静)
#2 Wan Qian (万茜)
#3 MengJia (孟佳)
#4 Lisi Danni (李斯丹妮)
#5 Kitty Zhang (张雨绮)
#6 Yisa Yu Kewei (郁可唯)
#7 Isabelle Huang Ling (黄龄)
Wang Feifei Reminisces Meeting Jackson Wang During His Trainee Days
Isabelle Huang Continues Singing After Suffering From Scary Stage Fall
Many netizens were shocked and felt it was a huge pity that Wang Feifei (王霏霏) didn't debut in the group as she was a hot favorite given her experience and talent. The hashtag, "Wang Feifei isn't part of the group", immediately shot up in the hot search list on Weibo. Even so, many people were happy for Meng Jia, who was voted the least favorite jiejie by the audience members, to being resurrected, and now debuting in the third spot.
Wang Feifei Claps Back at Netizens Saying She and Meng Jia Can't Achieve Fame Again
This was one of Wang Feifei's introductions from the finale tonight.
Meng Jia Calls Out Her Fans for Dragging Her Staff Member Around
The group's center, Ning Jing, was a hot favorite since the first episode. It was mixed emotions for Ning Jing as she expressed during her acceptance speech that, "I really didn't want to be part of a group because I don't have a high degree for obedience…This award is everyone's not just mine. Huang Ling just said before that she only wants to form a group with her 7 jiejies. I am also the same. I also only want to form a group with my 7 jiejies. So not only do I not want to form a group. I got first place and I don't want to form a group!" Ning Jing then talks about the strong points of the 4 remaining members from her group and says, "What is the reason the 7 of us didn't get to form a group?" She follows up her statement by facing the debuted members on the podium saying that she meant no harm or offense to them by what she said.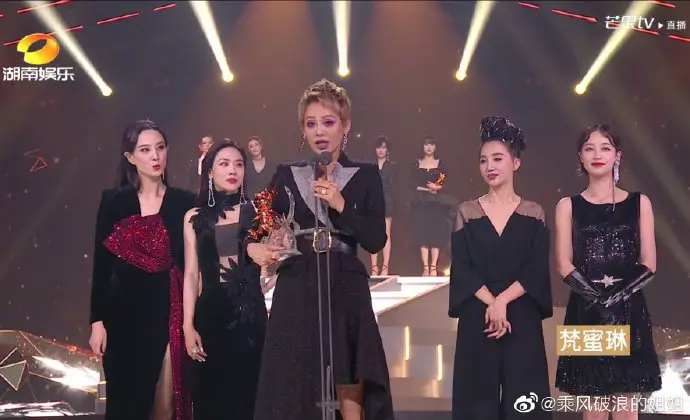 Yumiko Cheng Talks about Getting Popular Again at 40 Through "Sisters Who Make Waves"
After the show ended, Wang Feifei also made a post congratulating the jiejies. She wrote, "Meng Jia, run forward with my love! I will jiayou, and so will you! This is a promise! This summer! Invigorating! We rehearsed all night, mutually supported each other, exploded the stage, shared our stories, and also cried like fools. I enjoyed every moment, deeply love every jiejie. Are we still riding the wind and breaking the waves? That's right, but each of us 30 jiejies, which one of us isn't living in our respective worlds like a storm? Thank you guys for telling me that there are so many of these free natured paths to walk in life. Thank you guys for being pretty, handsome, hard working, and telling the world that there are infinite possibilities for 30+! Thank you to each waves, without you guys, this journey through the winds and the waves wouldn't be a shining route. I need to become stronger! We are priceless! All the jiejies, all the girls, all the mothers, you guys are also priceless!"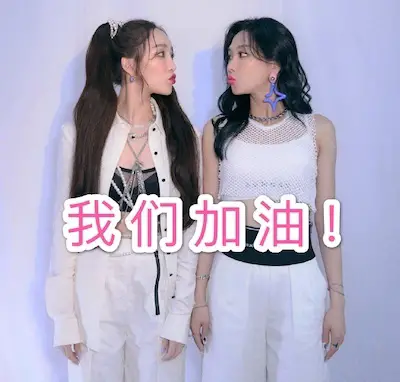 Meng Jia reposted Wang Feifei's post and said, "My lover, I am destined to be inseparable from you in this life time. I am destined to be in a group with you forever in this lifetime. I love you! The summer of 2020, I'll remember you!"