MangoTV's mature version of an idol girl group survival show, "Sisters Who Make Waves" (乘风破浪的姐姐), has been highly anticipated since the show was announced. The show was an instant hit when it premiered and has been a talking topic each week. Unfortunately, there have been two rounds of eliminations already.
Wang Feifei Claps Back at Netizens Saying She and Meng Jia Can't Achieve Fame Again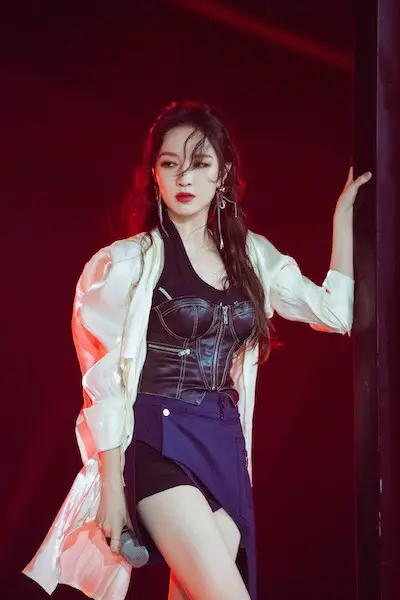 miss A's Meng Jia is Dating Elva Hsiao's Ex-Boyfriend
It was a teary episode in the 6th week as four more women were eliminated in the second public performance : Aduo (阿朵), Christy Chung (钟丽缇), Shen Mengchen (沈梦辰), and Della Ding (丁当). Aside from the tearful goodbye, Meng Jia (孟佳) was also ranked last in the audience members' favorability chart of the contestants after the second public performance. Meng Jia had 32 votes, while Ning Jing came in first with 142 votes out of 500 votes. After the first public performance, Meng Jia was ranked 15th with 45 votes.
Wang Feifei Devastated Over Meng Jia's Elimination on "Sisters Who Make Waves"
Meng Jia Calls Out Her Fans for Dragging Her Staff Member Around
Despite being one of two of the only jiejies with experience being in a girl group, audience members haven't been able to warm up to Meng Jia. When Meng Jia was interviewed about ranking last, she explained, "If you said I didn't care about these votes, it's impossible. I care about it a lot. There are 500 viewers on set, but I only took up 32 votes. I am still sitting here as a leader, that…feeling is very embarrassing."
Yumiko Cheng Talks about Getting Popular Again at 40 Through "Sisters Who Make Waves"
After the 6th episode aired, Meng Jia remained positive and and even joked about it by uploading a clip of her asking Siri how to increase her popularity among the audience. As expected, Siri returned a list of results and Meng Jia responded, "Okay, thanks." with Siri responding back, "Okay."
"Sisters Who Make Waves" Debut the 7 Members of the "Priceless Sisters" Group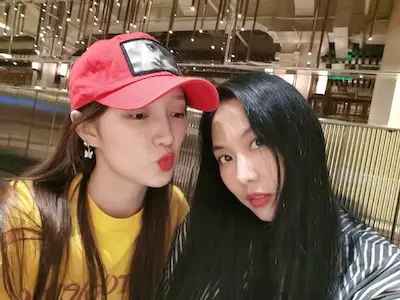 Watch the clip here: https://weibo.com/tv/show/1034:4527677671931918?from=old_pc_videoshow
Huang Xiaoming Invites Zanilia Zhao Liying to Join "Sisters Who Make Waves" S2
Episode 6: