It was the third public performance on Episode 7 of MangoTV's hit variety show, "Sisters Who Make Waves" (风破浪的姐姐). Unfortunately, there was also another elimination round. Based on the previous rumors, it was confirmed today that Meng Jia (孟佳), Jin Sha (金莎), and Wang Likun (王丽坤), were all eliminated. The loss of Meng Jia was especially devastating for her former "miss A" bandmate and good friend, Wang Feifei (王霏霏).
Wang Feifei Claps Back at Netizens Saying She and Meng Jia Can't Achieve Fame Again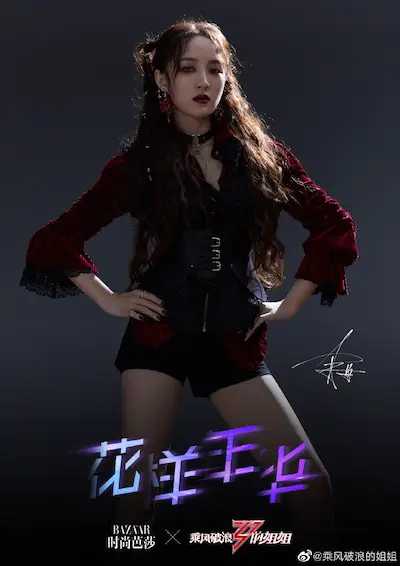 miss A's Meng Jia is Dating Elva Hsiao's Ex-Boyfriend
When everyone found out Meng Jia was eliminated, everyone was shocked, but no one was more distraught than Wang Feifei. Wang Likun, who was also eliminated, asked, "On what grounds?!" Meng Jia said she waited for Wang Feifei's team to come back and tell everyone. Wang Feifei has a hand on her mouth and squats down crying. Meng Jia goes over to comfort her and tell her not to cry while Wang Feifei asks, "Why?!"
Meng Jia Ranked Last Among Audience Members' Most Favorite Jiejie on "Sisters Who Make Waves"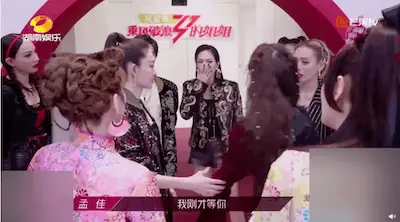 Hunan TV Under Fire for Disrespecting Women Due to Camerawork from "818 Auto Home Festival"
In the backroom interview, Wang Feifei expressed, "Honestly speaking, whoever leaves wouldn't make me this sad like my jiemei (sister), Meng Jia, leaving. We even joked the last week, we would duel it out against each other to determine the winner and loser." Meng Jia had once mentioned during the first recording that she would want to form a group with Wang Feifei the most because they still have a dream to form a group again.
Yumiko Cheng Talks about Getting Popular Again at 40 Through "Sisters Who Make Waves"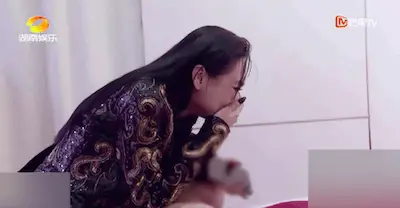 "Sisters Who Make Waves" Debut the 7 Members of the "Priceless Sisters" Group
Ning Jing (宁静) comforts Meng Jia and tells her, "You are a good dancer, but your points are low and there's nothing to be done about it. As long as you know it in your heart. You didn't dance bad at all today. If they let you guys resurrect, I think if there is an opportunity, you must come. Don't turn it down." Wang Feifei breaks down at Ning Jing's words and screams to vent out her emotions, alarming some of the jiejies. Meng Jia hugs her and tells her she'll be back for the resurrection match. Wang Feifei explains she is normally not like this and keeps her emotions inside, but she could't keep it in and shouted out loud. She said, "I'm angry. Why am I angry? Why didn't they see how good she is?" Meng Jia and Wang Likun comfort Wang Feifei for a last time and tells her she must it make it til the end before leaving."
Huang Xiaoming Invites Zanilia Zhao Liying to Join "Sisters Who Make Waves" S2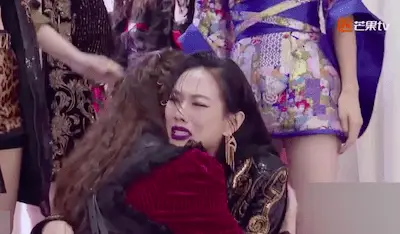 Wang Feifei Reminisces Meeting Jackson Wang During His Trainee Days
Meng Jia posted a farewell post after the episode aired. She wrote: "I tried a lot of "first times" in "Sisters Who Make Waves". The first time being a leader and twice at that. The first time performing a slow song on stage. The first time sprinkling tears on stage. The first time performing opera. The first time…A lot of first times. I am very happy to face a lot of impossibilities because it's these impossibilities that allowed me to see, the infinite possibilities. It allowed me to face the reality each time, challenge the reality, and complete it beautifully.
"Sisters Who Make Waves" Debut the 7 Members of the "Priceless Sisters" Group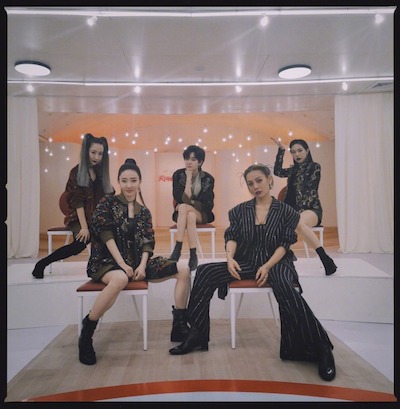 A lot of people said I am unlucky. In my opinion, I think I am very lucky. I might not encounter these setbacks on other stages. I want to mature. I want to become strong! I can only look straight at my problems in order to solve them!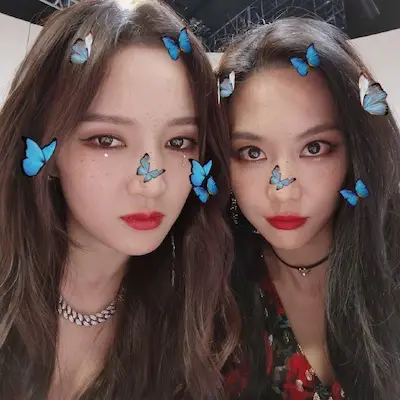 @HuangShenyi (黄圣依), @ WuXin (吴昕), @ZhangMeng (张萌), @YumikoCheng (郑希怡), Thank you all for staying up with me to write and study scripts until 3:30 in the morning even though you guys were obviously tired from practicing! You guys are very awesome! Thank you to the live audience, thank you Xiaoming-ge (晓明哥), thank you to all three producers, thank you Wang Feifei.

Wait for my return!"