Joe Ma's (馬德鐘) son, Xiang Ma (馬在驤), is currently studying Mechanical Engineering in Australia and is set to graduate next year. The 22 year old is also on the swimming team and is involved with a lot of sports. Xiang Ma also decided to dabble into the entertainment industry. In March 2019, he signed with Shaw Brothers Studio, the same company as his father. He has mainly done some modeling while still studying in college. In a prior interview, Xiang Ma doesn't plan to fully join the entertainment industry at the moment as he wants to finish up with school.
Joe Ma's Son, Xiang Ma, Enters Showbiz
Joe Ma and Jeannie Chan Join Cast of "Flying Tiger 2020"
It seems Xiang Ma found love in another avid swimmer, Marissa, while studying in Australia. Marissa is from the US and also on the swimming team from their school. She reportedly was representing Ohio to compete for a spot in the Tokyo Olympics, but the qualification matches have been delayed due to the pandemic. The couple have been separated as Xiang Ma returned to Hong Kong due to the pandemic.
Joe Ma and Bobby Au Yeung Reunite in New TVB Series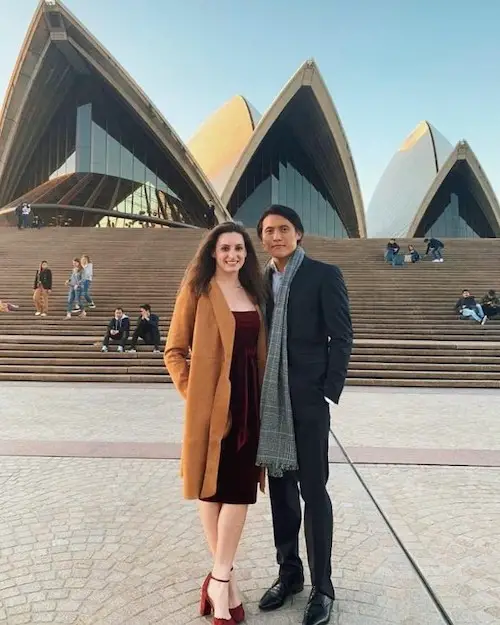 Jeannie Chan Says Joe Ma is More Attractive than Carlos Chan
Last year, Marissa showed a picture of Xiang Ma and herself outside the Sydney Opera House and joked that he didn't fall asleep. Xiang Ma also shared a picture of them two holding hands on his IG.
Natalie Tong Glad to Be Pairing Up with Joe Ma Instead of Kenneth Ma in New Series
Joe Ma and Son, Xiang Ma, Collaborate in New TVB Series for First Time
When Joe Ma was asked about this son's girlfriend, he said he has only seen a few pictures and hasn't met her yet. He explained, "I know she is a swimmer. I don't know how long they've been dating. He didn't specifically tell me when they started dating. Just know that he has a friend." On how he felt about his son's girlfriend, Joe Ma said, "I have to respect my son. He makes his own choices. It's not convenient for me to add my opinion. But girls who like sports are pretty good, they should be pretty disciplined."
When asked if he wanted to be a father in law yet, Joe Ma laughingly said, "Take it slow! Haha! They just met, they should get to know each other slowly. There's no need to think so far ahead this quickly. As long as he's happy. He is normally dating, I wouldn't especially go manage or control it. I won't give my opinion either. Let him slowly experience his life."