Aside from being an accomplished musician, athlete, and branching out to fashion with his brand, TEAM WANG, Jackson Wang is now expanding his empire by venturing into Esports. On September 7, Jackson Wang (王嘉尔) was announced as the new partner in Mario Ho's (何猷君) Esports team, Victory Five (V5), in Shenzhen.
Jackson Wang Reveals Heartbreaking Reason for Wearing a Cap During Solo Performances
When Jackson Wang was announced as V5's new partner at the press conference, he and Mario Ho revealed they had been discussing this collaboration for about a year or two now. Jackson Wang mentioned they weren't just casually talking about partnering up either. Jackson Wang explained that while he doesn't really play much games, he does like playing, but says he is really bad at it. However, after Mario Ho shared more about Esports with him, he felt the opportunity was very good and exciting and that even though he has heart, but lacks ability, he hoped he could contribute to the world of Esports.
Jackson Wang Reveals Meaning Behind His Tattoos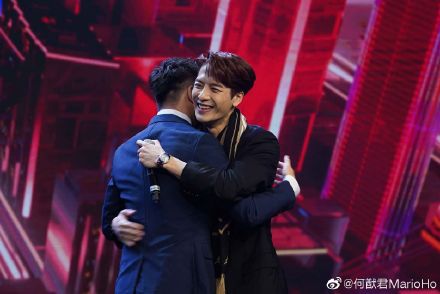 Jackson Wang Consoles "We Are Young 2020" Trainee, Su Er, After He Removes His Make Up in Response to Negative Comments
Mario Ho explained he invited Jackson Wang to be a partner as there are a lot of upcoming matters their company has to oversee. It would be difficult for him to manage the Esports business by himself. He said Jackson Wang is very important to the company's future growth. He joked that what they both had in common were their dark circles.
Person Pretends to be a Fan to Get Jackson Wang's Autograph & then Sells it Online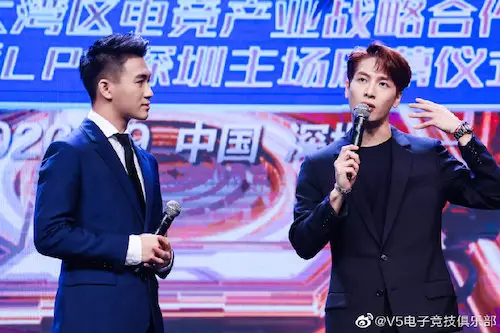 Jackson Wang Explains Why He Hasn't Pursued Acting Yet
After the press conference, Mario Ho posted pictures of their signing and said, "President Wang, are you ready?". Jackson Wang reposted Mario Ho's post and responded, "President Ho, Let's make history". Jackson Wang also has "Let's Make History" tattooed on his left abdomen.
Mario Ho and Ming Xi Announce the Birth of Son, Ronaldo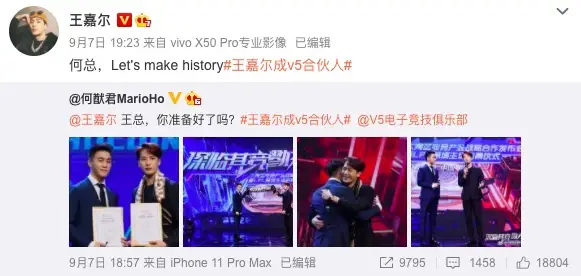 Mario Ho Proposes to Model Girlfriend, Ming Xi
Jackson Wang and Mario Ho met each other in 2017 on the variety show, "King of Glory" (王者出击). Since then the two have been great friends. Mario Ho also made a cameo in Jackson Wang's "Different Game" MV. When Mario Ho proposed to his wife, Ming Xi, Jackson Wang also recorded a message for the couple.
Mario Ho Claps Back at Netizen Accusing His Post to Ming Xi was Really to Thank Her for Getting More Inheritance Money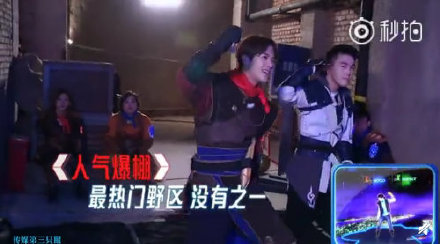 Ming Xi Initially Refused to Date Mario Ho Thinking He was a Playboy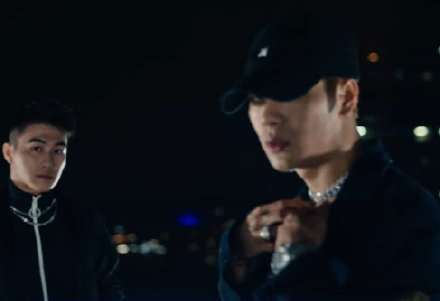 Wang Feifei Reminisces Meeting Jackson Wang During His Trainee Days
Jing Boran Disbands "Wang Fu Jing" After Jackson Wang Forgets Their Group Name