Mario Ho (何猷君) and Ming Xi (奚梦瑶) are the latest celebrity couple to promote on variety shows. After getting married last July, Ming Xi gave birth to their first son, Ronaldo Ho. The couple joined the cast of Chinese variety show, "Happiness Trio 3" (lit. 幸福三重奏3), as one of three married couples revealing their relationships to the public.
Jackson Wang Joins Mario Ho's Esports Team, Victory Five, as a Partner
On the first episode that aired on October 29, Mario Ho and Ming Xi share their story on how they first started dating to Wu Jing (吴京) and his actress wife, Xie Nan (谢楠), who are the other couple on the show. Mario Ho mentioned that he said he was going to marry Ming Xi when he was in college as he felt "she should be very perfect".
Mario Ho and Ming Xi Announce the Birth of Son, Ronaldo
Mario Ho and Ming Xi are Officially Married
When talking about their first date, Mario revealed, "I forgot to wear shoes with a higher heel. When she came, I didn't dare stand up. When she sat down, then I stood up." Mario Ho also revealed he asked Ming Xi out for a dinner date for a month and a half and she would always reject him. Ming Xi explained that Mario Ho looked like a playboy to her. When she saw his old news, she thought this person was up to no good. Mario Ho responded, "I told her being good looking doesn't equal to being a playboy."
Mario Ho Proposes to Model Girlfriend, Ming Xi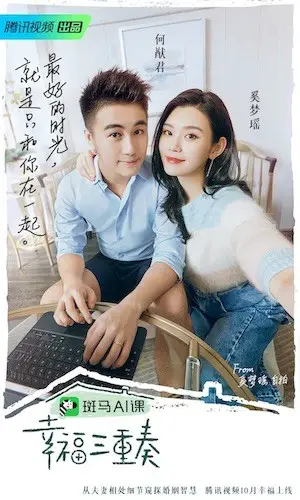 Macau Casino Tycoon, Stanley Ho, Passes Away at 98
After a month and a half, Ming Xi finally agreed to have lunch with him. Mario Ho had prepared other activities after lunch, but unbeknownst to Ming Xi, she told him she had to take the high speed rail and go to work. Mario Ho also revealed Ming Xi invited him on a trip to Japan with her friends. There was a time when it was just them two walking on a street in Japan. Mario Ho held Ming Xi's hand and said her hand was a bit cold. Ming Xi explained, "It's so weird. This person didn't even say we are together and he was already like this." She shook his hand off and blew smoke into her hands and said, "No, I am okay."
Mario Ho Claps Back at Netizen Accusing His Post to Ming Xi was Really to Thank Her for Getting More Inheritance Money