Xu Kai (许凯) attended the 7th Wenrong Awards Ceremony, which is part of the Hengdian Film & TV Festival of China, with the cast of his new series, "Royal Feast" (尚食). It was a bit of an interesting day for Xu Kai on November 1. During the interview, one of the hosts referred to Xu Kai as "Yu Kai" twice. Perhaps she got the names mixed up with Xu Kai's boss, Yu Zheng, who was also present at the time.
Yang Mi and Xu Kai Forced into Marriage in RomCom, "She and Her Perfect Husband"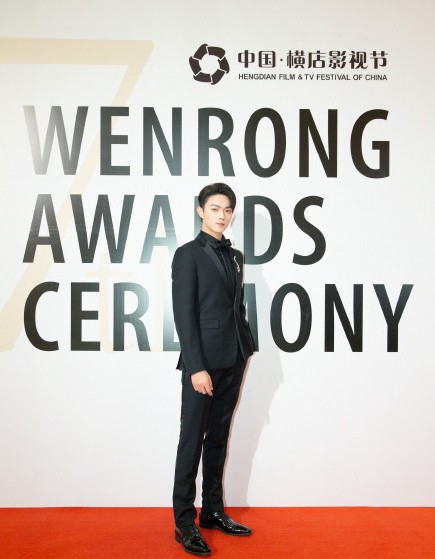 Huanyu Entertainment Denies Rumors of Xu Kai and Bai Lu Dating and Living Together
Later on that day, someone released a video clip of a bunch of fans waiting for Xu Kai after the event was over. Xu Kai was seen waiting for the elevator with staff and security guards surrounding him. There were a group of women and a child crowding around hoping to get a picture with Xu Kai, but he declined. It looked like Xu Kai was heading towards his fans, but his staff member had stopped him and turned him to wait for the elevator.
Yu Zheng Rules Out Xu Kai Joining Rumored Drama Adaptation of BL Novel, "Heaven Official's Blessing"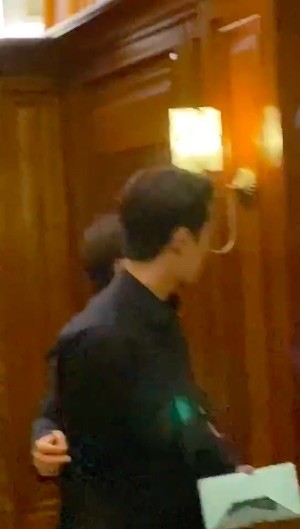 Will Xu Kai and Wu Jinyan Finally Get Their Happy Ending in "Royal Feast"?
The fans start shouting, "Just take it with the child. The adults won't take it." One woman even pushed their child to Xu Kai in hopes of getting a picture, but the security guard pushed the child back to her mother. Xu Kai just nodded politely at the crowd a few times.
Zhou Dongyu and Xu Kai Rumored to Star in Xianxia Drama, "Ancient Love Poetry"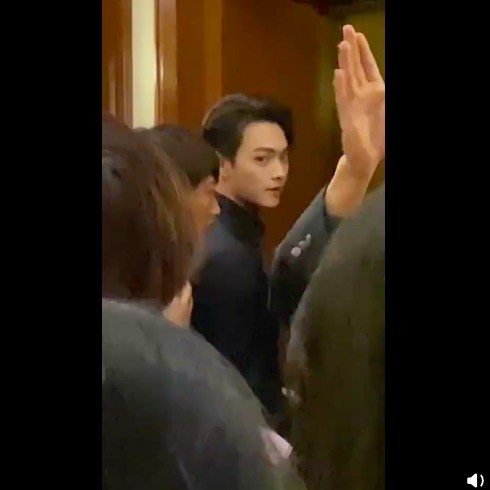 Someone is heard shouting to Xu Kai, "Just turn your head. So awesome, really something. You are too awesome." After this started trending on Weibo, a passerby who was at the scene posted on Weibo claiming those women yelled at Xu Kai for close to 10 minutes.
Watch the video here: https://weibo.com/tv/show/1034:4566564297703468?from=old_pc_videoshow