Jackson Wang (王嘉尔) is back and busy promoting in China. Aside from being one of the leaders on Youku's "Street Dance of China 3", which is currently filming, he also guested on the new season of "Keep Running" (奔跑吧). On June 11, a netizen shared her experience encountering Jackson Wang just before he went to film "Keep Running" in Guilin. She saw him at a shopping center and was very excited and went up to him to ask for his autograph.
Jackson Wang Reveals Heartbreaking Reason for Wearing a Cap During Solo Performances
This person said Jackson Wang is very nice. She only grabbed her notebook and didn't have a pen. According to her, Jackson Wang told her, "It's okay. I'll wait for you here and you can go get a pen." Jackson Wang signed her notebook and included a "Thank you."
Jackson Wang Gets Shy Meeting His "Childhood Idol", Yang Zi, on "Go! Fridge"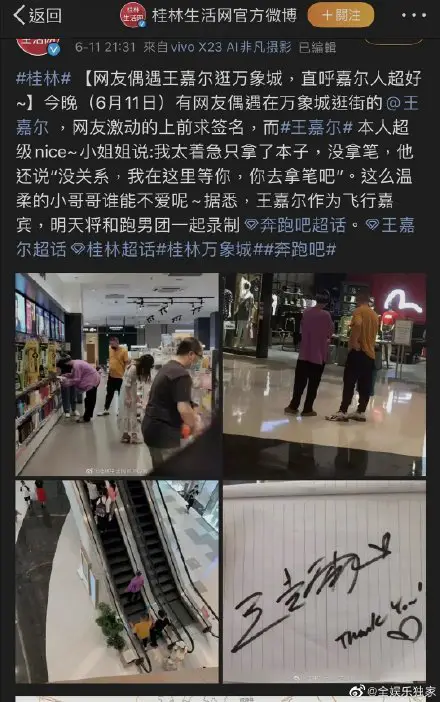 Jackson Wang Reveals Meaning Behind His Tattoos
What was unthinkable is that this person then took Jackson Wang's autograph and listed it for sale at 20,000 RMB. In addition to that, she made a copy of his signature and listed it for 2,000 RMB. Netizens and fans were understandably upset and said this person is not a fan. They left comments saying she used Jackson Wang to make money and questioned her motives.
Jackson Wang Explains Why He Hasn't Pursued Acting Yet