Chinese actress Crystal Liu Yifei (刘亦菲) and Korean actor Song Seung Heon started dating in 2015 after promoting their movie, "The Third Way of Love" (第三種愛情), which they filmed in 2013. The relationship was met with a lot of pessimism due to the language barrier, cultural differences and long distance. Despite all that, the two still lasted for two years until 2018 when Song Seung Heon's agency confirmed their break up due to their busy schedules and eventually grew apart.
Crystal Liu Yifei Flaunts Her New Physique and Muscles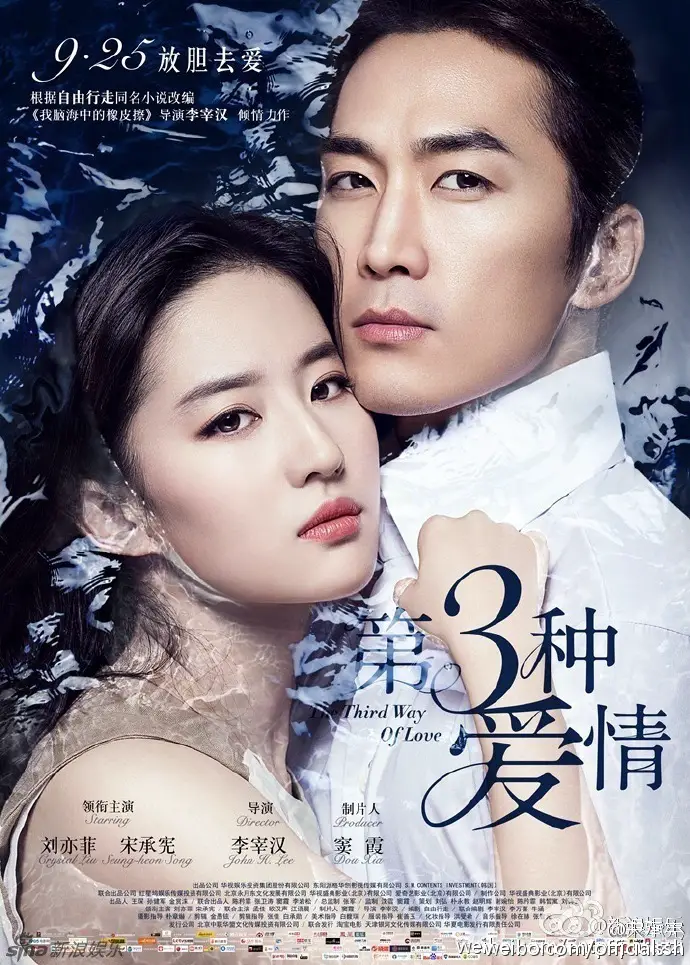 Chinese Netizens Rank the Most and Least Favorable Female Chinese Celebrities
The former cross-cultural couple made headlines on April 30 when Song Seung Heon liked Crystal Liu's picture on Weibo. While the break up wasn't contentious, but it didn't seem like the two had anymore contact. This sparked a lot of discussions about whether the two were getting back together. A staff member from Song Seung Heon's company burst everyone's bubble clarifying, "When a staff member was uploading a promotional poster for the new series, the friend's posts automatically popped up and accidentally liked it." Song Seung Heon's new series, "Shall We Have Dinner Together?", is set to air in May.
They also clarified rumors about Song Seung Heon and Crystal Liu getting back together were untrue. A number of Chinese netizens felt Song Seung Heon was trying to use Crystal Liu as clout to hype up the airing of his upcoming series in May. They left comments saying, "Liking it is to hype up the new series", "As expected there is a new series.", "Can you be a passable ex?".