Crystal Liu Yifei (刘亦菲) has always had the nickname, "fairy jiejie" for her ethereal looks, especially in costume dramas. She was out of the lime light for the last year as she was busy filming the Disney live action remake of "Mulan".
Chinese Netizens Rank the Most and Least Favorable Female Chinese Celebrities
C-netz Accuse Song Seung Heon of Using Ex-Girlfriend, Crystal Liu Yifei, to Hype Up New Series
Fans were delighted when she graced the 2019 Weibo Awards Ceremony in January with her presence. However, netizens noticed Crystal Liu looked a little plumper than usual, especially compared to the other svelte actresses in attendance, such as Angelababy, Zanilia Zhao, Yang Mi, etc. They said Crystal Liu was enjoying her life, which explained the little weight gain.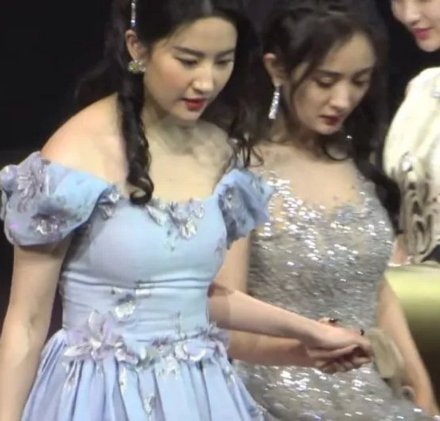 Fast forward a month later, when most people are gaining weight because they are staying indoors due to the coronavirus, Crystal Liu is showing off her new svelte physique. She uploaded a series of photos during her workout, including one of her biceps. She also added the caption: "Watched a lot of exercise videos. Strengthen your body, stay healthy! You guys are excellent! Hope everyone takes good care of themselves, hope everyone is healthy. Love you guys."
Fans were focused on the wrong things on the picture and didn't know where to look due to the workout gear she was wearing. They left comments saying, "Hurry up, wear more clothes!" Crystal Liu also took the time to respond back to her fans and tell them to take care of themselves.
Credit: ETtoday, Weibo (1, 2, 3, 4)