TVB artists, Jackson Lai (黎振燁) and Ashley Chu (朱智賢), made headlines as the stars of "OnSum Cheating" Scandal 2.0 on April 27, after Apple Daily caught the two of them eating cake in a car. It's being touted as "OnSum Cheating" Scandal 2.0 because the initial reports had reportedly said the two of them were "rocking the car", similar to what Andy Hui and Jacqueline Wong were doing a year ago. In addition to that, Jackson Lai has been married since 2015 and Ashley Chu has been linked to fellow TVB actor, Brian Tse (謝東閔). Jackson Lai's wife is also reportedly pregnant.
Jackson Lai Appears with Pregnant Wife, Says Relationship with Ashley Chu was "Not Long"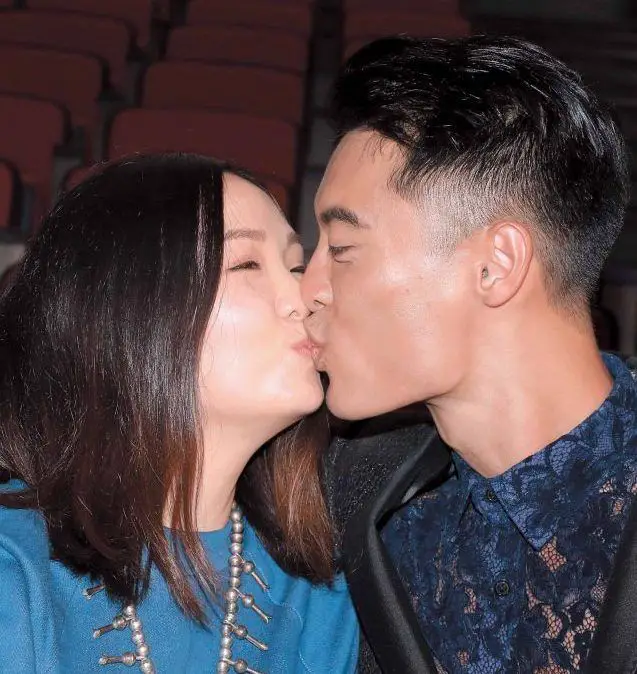 [OnSum Cheating 2.0] Ashley Chu Admits Guilt in Press Conference with Boyfriend, Brian Tse
The two were spotted in the backseats of the car eating two cakes, but it was not any of their birthdays. When they were caught by Apple Daily, they kept their heads down. Jackson Lai got out from the back and told reporters they were getting ready for work. The two have a romantic storyline in the upcoming zombie series, "Zombie" (食腦喪B). When reporters asked if they are together, Jackson Lai reiterates a few times, "We are not together. Really not together. Don't misunderstand." Jackson Lai didn't respond when a reporter asked what kind of relationship they had.
Was Ashley Chu Throwing Shade at Roxanne Tong?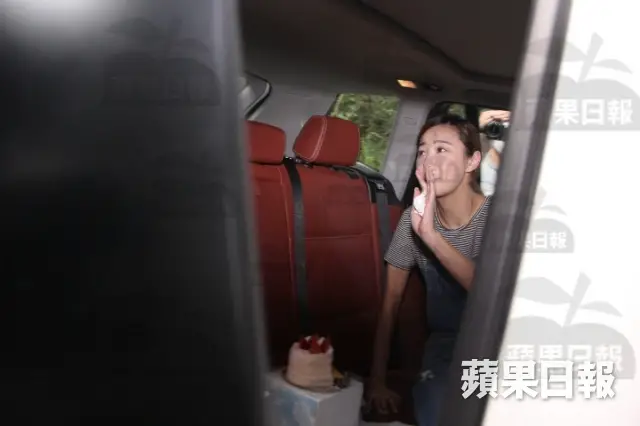 Jackson Lai Bids Farewell to "Come Home Love – Lo and Behold"
Jackson Lai drove off and dropped off Ashley Chu back to her home, while he drove back to the TVB studios. When Ashley Chu got off, she was bombarded by the reporters. She didn't have a good response when asked why they were eating cakes in a car. Ashley Chu acknowledges she is friends with Jackson Lai and knows he is married. When asked if Brian Tse is her boyfriend, she shakes her head and reiterates a few times that they've been good friends all along.
Brian Tse Calls Out Jackson Lai for Lying in His Interview with Pregnant Wife
Ashley Chu Speaks Up for First Time Since Admitting to Cheating with Jackson Lai
[OnSum Cheating 2.0] Jackson Lai Reportedly Asked for Divorce from Pregnant Wife + Ashley Chu's Rumored Boyfriend, Brian Tse, Speaks Out
Jackson Lai was the 2016 Mr. Hong Kong, while Ashley Chu was a contestant in the 2013 Miss Hong Kong pageant. Jackson Lai and his wife were already together since middle school. He has mentioned in the past that he owed her as they never had a wedding and he didn't even propose properly. He did say his salary is direct deposited into her account each month. Ashley Chu and Brian Tse have been rumored to be dating for a few years now, but neither of them have ever admitted to it.
It's reported they will hold a press conference on April 28. TVB has reportedly issued a gag order. Both of their IGs are already private.
Credit: hk01 (1, 2), Apple Daily