Ever since "The Long Ballad" (长歌行) aired, there have been many interesting debates about the series and its cast, which includes Dilraba (迪丽热巴), Leo Wu Lei (吴磊), Zhao Lusi (赵露思), and Liu Yuning (刘宇宁). First, it was Dilraba's looks, then her hair, and the latest debate was a scene in episode 1 where "Changge" spins to avoid a knife attack. However, when she spins around, it's shown a stunt double was used in her place. Some netizens started complaining about the series' blooper and Dilraba being unprofessional for using a stunt double just for a spinning scene.
Dilraba's Hairstyle in "The Long Ballad" Sparks Debate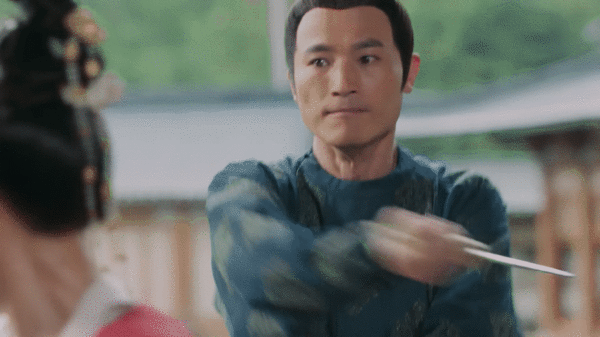 Dilraba Doesn't Think She is That Beautiful
However, Tencent released a BTS video of that debated scene on April 7. It actually shows Dilraba completing that scene herself. Dilraba is seen rehearsing with a martial arts coordinator and going through the scene herself with the other actor. At one point, a dangly hair piece hits Dilraba's eyes when she does the move and she expresses pain, but she continues the scene.
Studio Clarifies Leo Wu Lei Posting a Comment Shipping Him and Dilraba on His Weibo Account
Watch the vidoe: https://v.qq.com/x/page/s32381fe9zg.html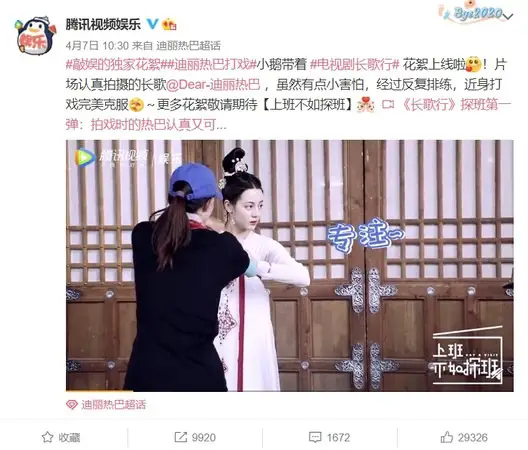 Dilraba Crossdresses Alongside Leo Wu Lei in New Series, "The Long Ballad"
It's unclear why Dilraba's scene wasn't used. Tencent's caption in the video said, "The serious "Changge" filming at the location. Even though she was a bit scared, but after going through repeated rehearsals, she perfectly overcame the close combat scenes." However, Dilraba's fans heralded in the comments of the video saying, "A slap in the face for the antis", hinting that those who made those comments about Dilraba were anti fans trying to diminish her professionalism.