On the night of April 8, Fair Xing Fei (邢菲) shared details of her recent experiences being stalked by a group of men on several occasions while filming in Hengdian. She started off saying that she was being stalked by two random men while filming.
The first incident was discovered by her driver. The two men drove all the way to her residential area in a private neighborhood and followed her all the way to the elevator to see which floor she was getting off. After her driver discovered them, he drove them away. Xing Fei thought that would be the end of it. Two days later, that same man appeared at her filming location. When a staff member approached him, he said he was from a neighboring film crew and was just looking around.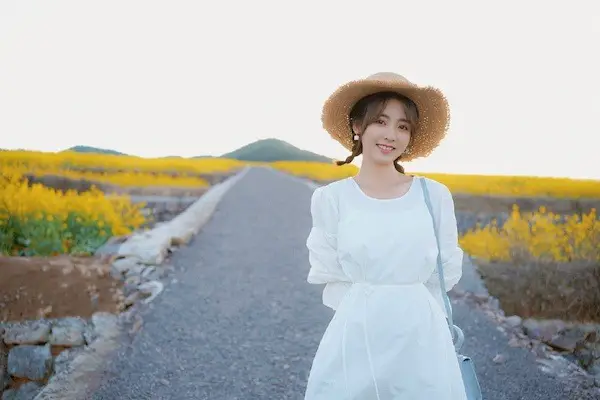 The third incident happened the previous night. They followed them all the way to her residential area. Her assistant was scared and immediately grabbed Xing Fei to go upstairs. She recounted a third man wanting to follow them upstairs. However, he ran into one of Xing Fei's other staff member at the elevator and then turned around and ran away. That wasn't the end of it as Xing Fei shared they saw that same car appear on April 8.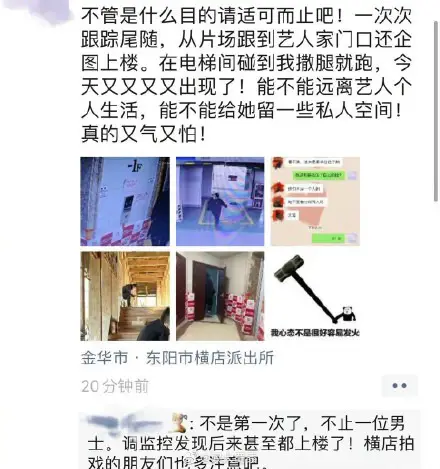 Xing Fei had a message for those stalkers: "I don't know how long you guys have been following me nor do I know what you guys want to do. No matter what the purpose is, I hope you can stop this type of bad behavior! Please stay far away from my life. This will give my team and I a lot of trouble!"
Xing Fei's studio also issued a statement they had already reported this incident to the police and will beef up the security measures.