In Chinese sasaeng fan culture, it's common to hear about an idol's flight and itineraries being changed because their stalker fans purchased their phone number or personal information from scalpers. In the latest bizarre crazy fan incident, it was reported someone from one of Leo Wu Lei's (吴磊) fan site hacked his frequent flyer miles account to exchange tickets for her and her friends. In addition to that, they were reportedly using his miles to chase other celebrities.
Leo Wu Lei Proves Chivalry isn't Dead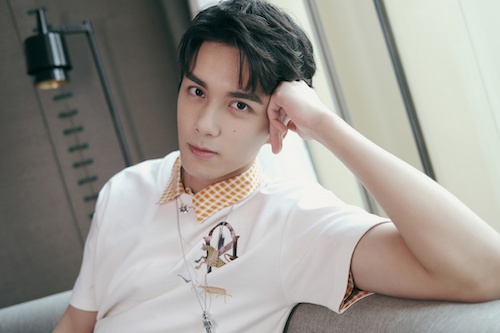 Guan Xiaotong Treats Leo Wu Lei Like a Sister
On September 6, someone claiming to be Leo Wu's fan released an audio clip of someone talking to a China Southern Airlines worker reporting an incident of someone who hacked into Leo Wu's frequent flyer account. The person claims they received messages about miles being removed from his account and was used by someone to exchange airplane tickets. The audio dialogue revealed that this person was able to add herself and two of her friends to his account. The third person she added was from September 1. She had been exchanging 230,000 miles from his account for plane tickets since January 2017 to September of this year. It's revealed there were times where first class tickets were exchanged.
Dilraba Crossdresses Alongside Leo Wu Lei in New Series, "The Long Ballad"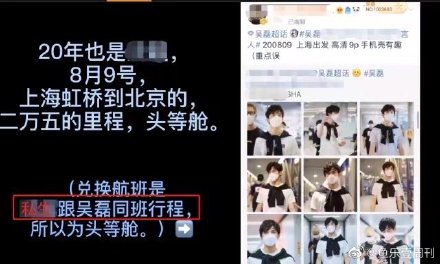 Studio Clarifies Leo Wu Lei Posting a Comment Shipping Him and Dilraba on His Weibo Account
According to the fan who uncovered this, the person who has been stealing Leo Wu's points actually runs a fan site for him. The fan claims the fan site owner even used Leo Wu's account to chase other celebrities. When media members contacted China Southern airlines about the incident, they said they are looking into it and will have to wait for notification of when the investigation results are ready.
Joe Chen Lashes Out at Netizen Trying to Couple Her with 20 Year Old Actor, Leo Wu Lei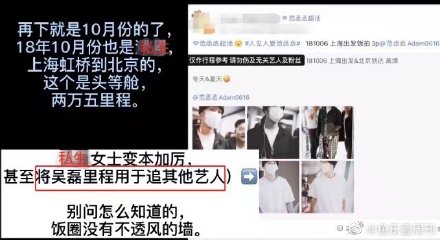 While most comments were condemning the actions of the sasaeng fans, some people claimed it was one stalker fan reporting another stalker fan as the person in the calls with the airline claimed to be Leo Wu, but the audio was released by a fan. The person claiming to be Leo Wu on the phone also has their voice masked in the clip.
Full audio: http://t.cn/A64JzFgS
One person commented, "Is this one sasaeng fan striking another sasaeng fan? How does he not even know, but these two people were able to find out. So they're saying they know his ID no.??". Other comments include: "How does this fan site owner know about Leo Wu's messages? One sasaeng tearing up another sasaeng.", "Even using Leo Wu's name to look up information. Have they gotten their permission yet?", "Curious as to how customer service was able to confirm this person's identity and how the fan site owner had the code to the messages and was able to keep adding people to the account."