The preview for the fifth episode of "FOURTRY 2" (潮流合伙人2) aired on December 29. THE9 member, Zhao Xiaotang (赵小棠), was featured in the episode and served as the assistant store manager. After the preview aired, Zhao Xiaotang's interactions with Fan Chengcheng (范丞丞), who is a regular cast member on the show, sparked backlash from Fan Chengcheng's fans, as they felt she was being rude to their idol.
BlackACE's Vic Chen Shun and THE9's Zhao Xiaotang Deny Dating Rumors
Fan Chengcheng's fans got heated when Zhao Xiaotang referred to Fan Chengcheng as "Fan Laosan" (范老三), which is apparently a name his anti-fans call him. When he debuted as the third member of NINE PERCENT, a lot of his anti-fans referred to him as "Fan Laosan", which translates to "Fan #3".
Esther Yu Devises Plan to Continue Promoting as THE9 After Group Disbands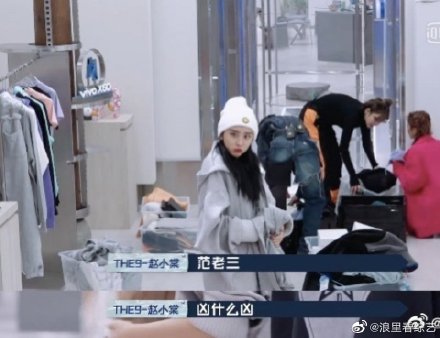 THE9's Zhao Xiaotang Talks about Being Cyber Bullied and What Made Her Cry on Debut Night
Aside from this, Zhao Xiaotang complained about Fan Chengcheng's photography skills, saying, "This photographer isn't professional enough, sitting while shooting. I feel like you're just humoring me." Fan Chengcheng also serves as the driver on the show. In the clip, Zhao Xiaotang is heard saying, "Isn't he just a driver? What is there to be smug about?" There was also a clip showing Zhao Xiaotang taking Fan Chengcheng's pants without his permission.
Joey Chua Refutes Accusations Zhao Xiaotang Bullied Her On "Youth With You 2020"
Zhao Xiaotang's comments sparked backlash among fans and netizens alike. Aside from the "Fan Laosan" reference, some felt Zhao Xiaotang was looking down on drivers with her comment. It also created fan wars between both idols as they started making personal attacks against each other. Some people took advantage of this opportunity and brought up a prior incident where Zhao Xiaotang was accused of degrading Chinese brands over foreign products. Some felt this was probably just effects for the show and not as serious as the preview portrayed it to be.