If you thought survival show season was over at Tencent, you're wrong. It has been a little over a week since "CHUANG 2020" ended. Tencent felt the need to continue the survival show momentum with "The Coming One: SUPERBAND" (明日之子SUPERBAND). The fourth season of the survival show focuses on forming a band. Mentors include pianist Lang Lang (郎朗), Nana Ouyang (歐陽娜娜), R1SE's Zhou Zhennan (周震南), G.E.M, Liang Long (梁龍), and Pu Shu (朴樹).
Zhou Zhennan and Xia Zhiguang Address Fans' Complaints about R1SE's Anniversary Song, "Yao"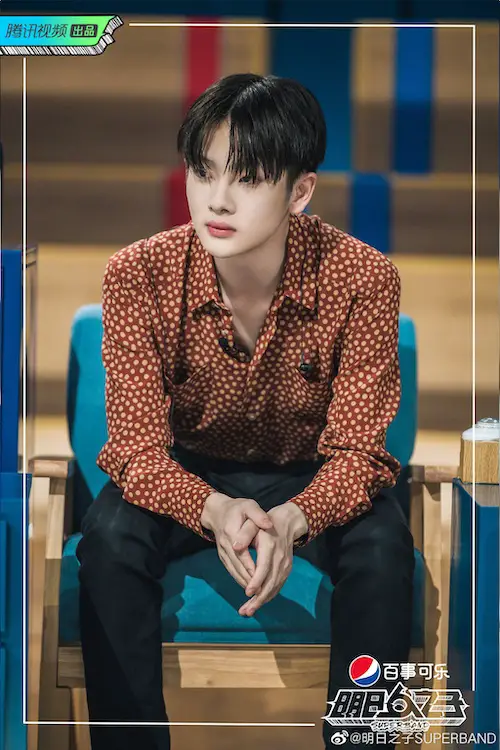 R1SE Gets Candid about Disbanding and Being a Time-Limited Group
It was all sorts of drama on the first episode when one of the contestants, Neil He Junxiong (贺俊雄), decided to drop out from the competition after receiving 3 points from the mentors. He told the mentors that if he got three points, he told them to take it back and he would return home to keep writing songs.
Wajijiwa Entertainment Warns Sasaeng Fans to Stop Harassing R1SE
"Produce Camp 2019" Debuts 11 Member Group, R1SE
When the other contestants urged him to choose a partner for the last spot, he refused and told them to ignore him. He explained that he didn't belong here and wasn't suitable for a program about bands even though the other contestants said he did belong. Before he departed, he had something to say, "Zhou Zhennan, remember my name", making it really awkward. Neil He and Zhou Zhennan both competed on "CHUANG 2019", so it's not clear what he meant by this.
Contestant on "The Coming One: Girls" Pisses Off Rocket Girls 101's Meng Meiqi
Xia Zhiguang Issues Apology, R1SE Bands Together to Shutdown Rumors of Disbandment and Members Leaving
After the heated discussion about He Junxiong's exit and calling out Zhou Zhennan, he addressed his departure on July 12. He thanked the mentors for their valuable opinions and allowing him to recognize his own shortcomings. He said he would continue pursuing his dreams of producing music. Neil He also apologized for the way he expressed himself on the show. He said, "I also feel sorry for my immature expression. I will settle down and adjust my mindset. I will work hard to improve professionally. I will continue to pursue on this path to chase after my dreams without looking back. I am He Junxiong. I want to make music. Please remember my name. Next time, we'll see each other with an even better piece of work."