R1SE members, Ren Hao (任豪) and Xia Zhiguang (夏之光), took turns apologizing after their dating lives were made public either by ex-girlfriends or the media. The group's management company, Wajijiwa Entertainment, issued a statement saying they respected their artists' personal lives and rights to live like normal citizens, but said they "shouldn't be violating the standards of public order and good morals". Wajijiwa said they would provide proper training and support to their artists and better management in the connection between an artist's personal life and their career.
R1SE'S Xia Zhiguang Involved in Dating Rumors with Actress, Zhong Lili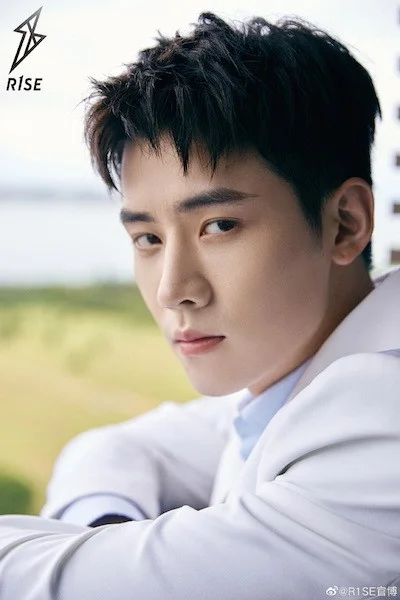 Internet Celebrity Alleges R1SE's Ren Hao Dated Her while Still Dating Actress Girlfriend
After their dating news went viral, there were rumors that the group would be disbanding ahead of their scheduled date in June 2021. The hashtags, "Quitting the group" and "Disbanding" were trending a day after Xia Zhiguang's dating rumors came to light. There were rumors Ren Hao was leaving the group because of the backlash from his relationship issues.
R1SE Member, Ren Hao, Apologizes for Recent Events Regarding His Personal Life
On October 19, R1SE's official Weibo also posted a collage of pictures with the caption, "WE ARE R1SE", seemingly shutting down the disbandment rumors or any members leaving the group. All the members reposted that post and added their own captions.
R1SE's Ren Hao Admits to Hanging Out with Female Internet Celebrity After Fan Club Denies His Participation
R1SE Gets Candid about Disbanding and Being a Time-Limited Group
Zhai Xiaowen (翟潇闻): "We've said we want to become China's first boy group and I've always tried hard to say I am R1SE's Zhai Xiaowen when I am introducing myself. I am especially proud in my heart. No matter what, I don't want to leave any regrets for myself. R1SE is R1SE is because we have soul."
Ren Hao posted 11 lightning bolts, the group's logo and inserted "R1SE-Ren Hao" in the 9th spot in which he debuted.
He Luoluo (何洛洛): "Not disbanding" with 12 emojis
Zhou Zhennan and Xia Zhiguang Address Fans' Complaints about R1SE's Anniversary Song, "Yao"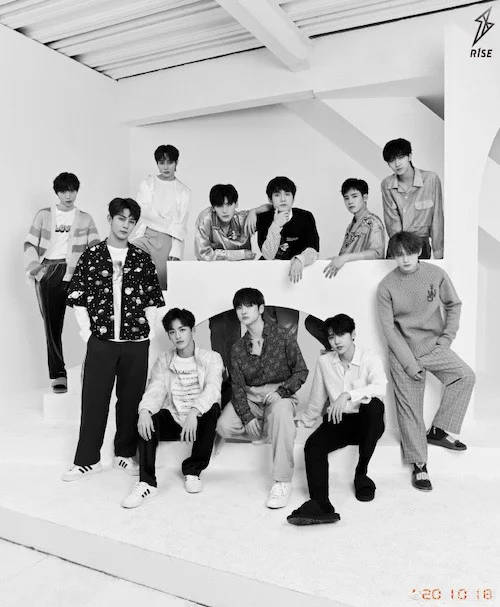 Lai Kuanlin Claps Back at Anti-fan Attacking Him in Dance Video with R1SE's Yao Chen
Yan Xujia (焉栩嘉): "As long as we're together, that's R1SE. We are R1SE."
Zhang Yanqi (张颜齐): "11 big boys"
Zhao Lei  (赵磊): "Don't forget the encounters and memories, don't forget the mud we've walked through, race with the sun and move forward with the moonlight."
He Jiong Clarifies Rumors He is R1SE Member, He Luoluo's, Father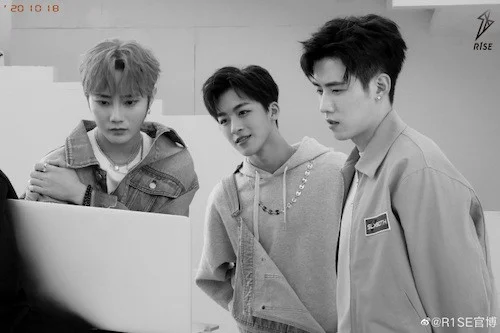 "The Coming One: SUPERBAND" Contestant, Neil He, Calls Out Zhou Zhennan After Dropping Out from Competition
Yao Chen (姚琛): "I think the 'pot' is [made of] stainless steel. It will only become an antique and never break." and 12 lightning bolts.
Liu Ye (刘也): "Original intentions are same as before. I am here, you're here, we're here."
Zhou Zhennan (周震南): "Us"
Zhao Rang (赵让): "What can't be blocked is the pace in the pursuit of our dreams. Take off and set sail! We are R1SE!"
Lai Kuanlin Protects R1SE's Yao Chen After Anti-fan Strikes Again
Huang Zitao and R1SE's Xia Zhiguang Show Support for Yamy, Boss Follows Up with Response
As for Xia Zhiguang, he made an apology post. He apologized to his R1SE brothers, R1SE fans, Twelves, and his own fans, Auroras. Part of his post, he said, "In the past few days, I saw all the criticisms about me from everyone. I accept it all. Five years ago, I said I wanted to be a big man. Looking at it today, it seems to be a very hard thing. In the past few years, I've experienced too much changes, too much external factors, too much uncertainties, making me confused, indecisive, uneasy, and it also made me lose myself temporarily."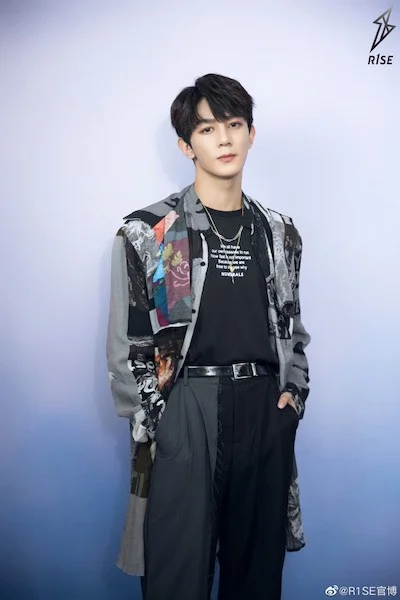 Xia Zhiguang concludes his post saying the most important thing to him right now is to do a good job from every position as a R1SE member. He said, "I must also try my best to find my original self and turn back into the summer's light from back then."