Despite getting some hate from an anti-fan, Lai Kuanlin (賴冠霖) continued posting his dance videos with R1SE member, Yao Chen (姚琛), on social media. However, it seems this anti-fan didn't get the message from Lai Kuanlin the first time around.
Lai Kuanlin Claps Back at Anti-fan Attacking Him in Dance Video with R1SE's Yao Chen
Lai Kuanlin Experienced a Lot of "Firsts" in "A Little Thing Called First Love"
After posting another dance video, the anti-fan was now focused on Yao Chen. This anti-fan posted screenshots of the video with the caption: "Lai Kuanlin and Yao Chen in the same video dancing together…Without looking at the face, who is more eye-catching?". Lai Kuanlin got wind of this person's remarks. Not one to be passive, Lai Kuanlin posted a message telling this person to stop their actions.
Lai Kuanlin Tells Fans How to Address Him

Lai Kuanlin Issues "One Last Warning" to Those Trying to Hurt His Loved Ones
R1SE Gets Candid about Disbanding and Being a Time-Limited Group
His post read: "That…it's enough. Are you sick? I post a video…and can also bring rhythm. If you really like doing it so much, I'll give you twice the amount. You make this Weibo post go viral. So odd. Furthermore, if you want to mess with me, what makes you think you can drag my brother into this? Because of this, what else can my brother's fans do? Besides, my Yao laoshi and I will not fight in this lifetime. He just went through one of the darkest periods in my life with me. I am really thankful for him. I've known him for 5 years already. If you want to challenge our friendship, please go ahead. Once again, don't take up public resources during the epidemic. If you have Weibo, do some more charity. What will your parents think if they knew you guys were messing with me?"
Zhou Zhennan and Xia Zhiguang Address Fans' Complaints about R1SE's Anniversary Song, "Yao"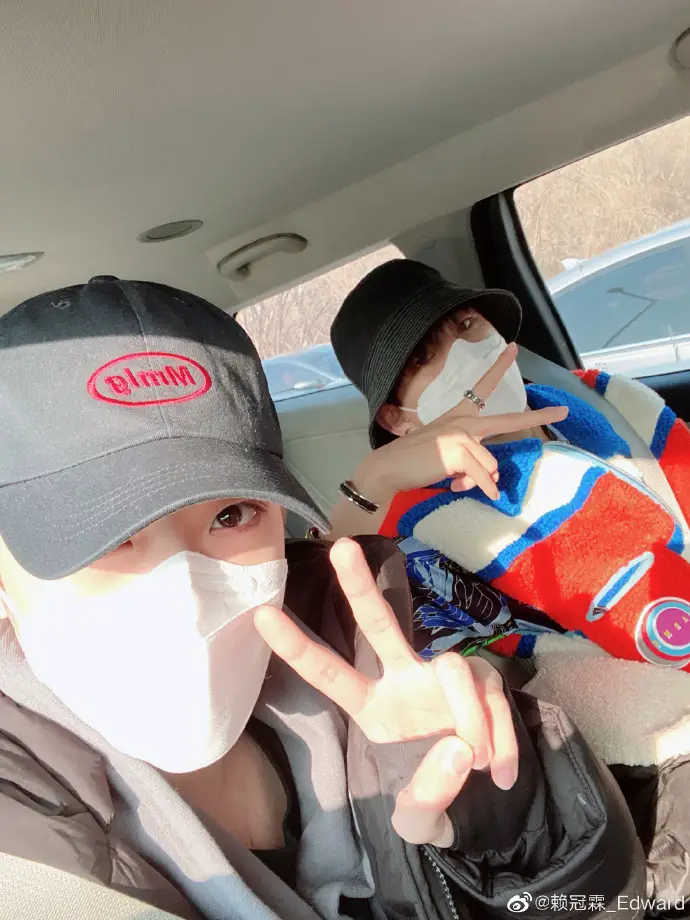 R1SE's Ren Hao Admits to Hanging Out with Female Internet Celebrity After Fan Club Denies His Participation
As it turns out, Yao Chen was a JYP trainee starting from 2015. He joined "Produce Camp 2019" and debuted in fifth place as a member of R1SE. It's reported Lai Kuanlin already met Yao Chen his first week in Korea as a trainee in 2016.
Lai Kuanlin Apologizes for Smoking and Spitting in Public