Shawn Yue (余文樂) has kept a pretty low profile in the last few months. However, he was trending in the top 10 Weibo's Hot Search list today because of his clothing brand, MADNESS. Chinese netizens accused him of being a "Hong Kong independence supporter" due to a piece of item from his brand that seemingly showed support for the Hong Kong protests.
Shawn Yue Admits He's Not Good at Changing Diapers, Shawn Yue: I am in Charge of Entertainment
Netizens started getting outraged and accused Shawn Yue of supporting the Hong Kong protests and riots because of the design on the back of this sweater. Chinese netizens felt the design showing two hands holding up 5 fingers and 1 finger respectively is the same hand gestures supporters of the Hong Kong protesters have used when referring to the "5 demands, not one less" slogan. Some equate the Hong Kong protests with the support for Hong Kong independence, hence the backlash from Chinese netizens.
Shawn Yue and Wong Cho Lam Announce Their Wives' Second Pregnancies on Father's Day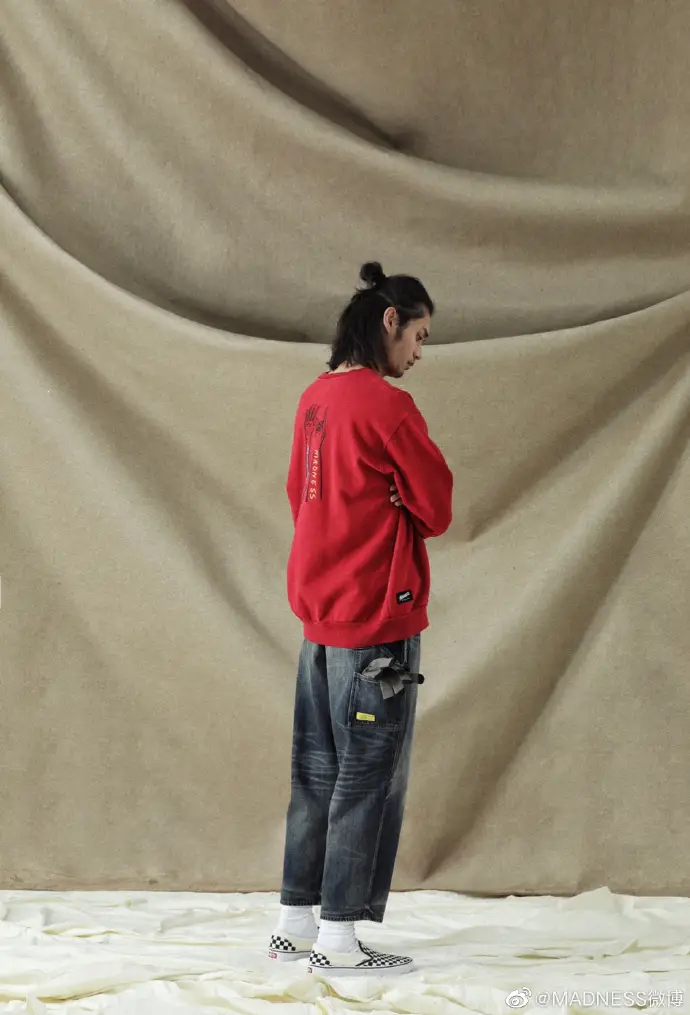 Netizen No Longer Supporting Shawn Yue After Claiming His Assistant Got Mad for Having to Line Up at Hermès
The MADNESS Weibo account immediately issued the following statement:
"Hello everyone, there were netizens today that maliciously smeared a design from a MADNESS product. MADNESS issues the following statement:
For this season, MADNESS especially designed a new product series to allow new launch platforms to be added. In the process, there were misunderstandings and malicious smearing of the designs from an American illustrator. The concept was purely representative of Shawn Yue's "No. 6/Uncle 6″ moniker. There is no other meaning to it. MADNESS feels regret for being misunderstood in the name of creativity. We will also reserve the right to pursue legal action."
Shawn Yue also issued his own statement on his Weibo account a few hours later. His statement read:
"I know something happened today that lead people to suspect me of being a Hong Kong independence supporter once again! Hong Kong's return to China is a fact. It isn't the first time that public account smeared me. I feel contempt and anger toward this behavior. The design was originally finished in March 2019. As the owner of the brand, my team and I must express our apologies for not handling it well throughout the whole process. As for our negligence leading to misunderstandings, I express my sincerest apologies. We will also take down all the products with this design to avoid similar situations from happening again. Lastly, I just want everyone to protect their families and themselves well during these hard times so we can return to our normal lives."