Yang Zi (杨紫) recently did an interview with magazine, NeufMode, and talked about her future plans and marriage. She just turned 28 a little over two weeks ago, but she revealed to NeufMode that she isn't very mature and feels like a child inside. However, she can still see things very clearly.
Yang Zi Continues Tradition of Sending Birthday Greetings to Li Xian
While Yang Zi is only 28, she has been in the industry for a while as she started out as a child actor. When it comes to being an actor though, Yang Zi understands the sacrifices she gave up on having a "normal" lifestyle, like getting married and having kids. She revealed her best friend is already a mother and she is the godmother of her child and jokes that she is still single.
Li Xian and Friends Wish Yang Zi Happy Birthday Despite Her Pleas Not To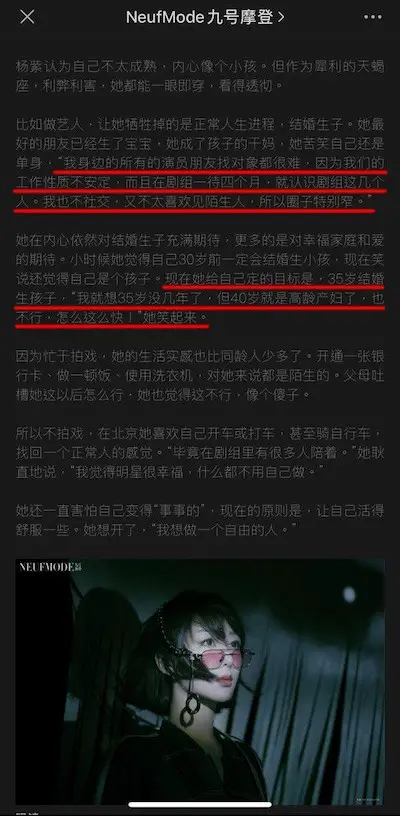 Yang Zi's Fans are Demanding Her Stylist to Resign for Not Styling Her Properly
Yang Zi expressed, "It's very hard for all the actor friends around me to find a partner because the nature of our work is very unstable. In fact, you are stuck with a film crew for four months and you only meet the few people from the cast and crew. I am not social and don't like meeting new people either. So my social circle is extremely narrow."
Yang Zi and Jing Boran Explore Mental Health in Drama Adaptation of "The Psychologist"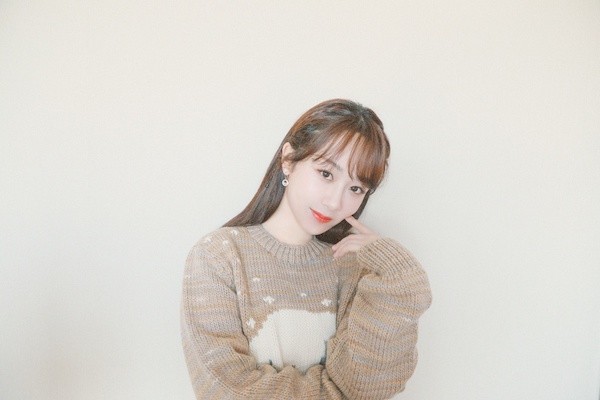 Kris Wu and Yang Zi Became Sworn Siblings After Filming "The Golden Hairpin"
Despite this, Yang Zi is still looking forward to having a happy family of her own. When she was younger, she thought she would definitely get married and have children before she turned 30. As that is two years away, Yang Zi has set a new goal to get married and have children by the time she is 35. However, Yang Zi said, "I'm thinking there's not much years left until 35, but 40 is an advanced maternal age and doesn't work either. Why is it so fast?"
Yang Zi has only ever had one public relationship and that was with actor, Qin Junjie (秦俊杰). The two dated from February 2017 to August 2018.
Karry Wang Junkai's Team Shuts Down Dating Rumors With Yang Zi After Spotted Together at KTV