"Youth With You 2020" trainee, Bobo Li (李熙凝), became known as a "reader" and the "light yellow dress girl" due to her iconic performance of "Melody" on the show. Unfortunately, she withdrew from the show shortly after the first public performance. Since then, she has performed the song on several occasions and she even released a single of her version of the song. Her rendition has even gone international.
Snow Kong's Company Issues Statement Condemning Rumors She was Third Party in UNINE's Jia Yi and Ex-girlfriend's Relationship
"Youth With You 2020" Hot Favorite Trainee, Snow Kong, Involved in Dating Rumors with Victor Ma and UNINE's Jia Yi
Bobo Li made headlines on June 22 when she was rumored to be dating UNINE member, Jia Yi (嘉羿). A media outlet circulated a video seemingly of Bobo Li and Jia Yi returning back to her apartment. The rumors also allege Bobo Li was often seen in Jia Yi's neighborhood. However, the video doesn't capture a clear picture of them together.
Wang Han Encourages UNINE After Manager Tells Them to Stop Eating on "Wild Kitchen 2"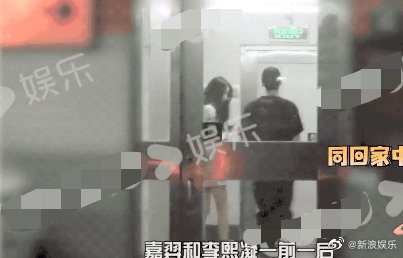 "Idol Producer 2" Finale Debuts New Group "UNINE"
Sina Entertainment reached out to both parties for a comment. Bobo Li's team denied the rumors and responded: "Bobo Li hasn't been to Beijing recently. The female in the picture is definitely not her. To all netizens, please don't believe the rumors." Jia Yi's team hasn't responded to the rumors yet. He was also previously rumored with THE9's Snow Kong, but both parties denied the dating rumors.
UNINE's Jia Yi Sparks Backlash with Comment Seemingly in Response to Dating Rumors + Woman Identified in Video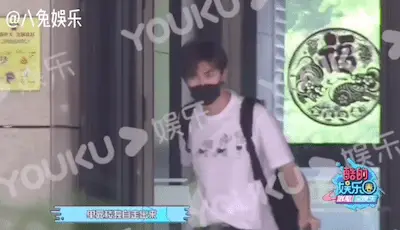 Watch the video: https://www.weibo.com/tv/v/J7M8ScZw5?fid=1034:4518533363597329
Shortly after, Bobo Li also issued a post denying the dating rumors. She said: "Just woke up, what is this?! Scared me to death. I thought I was photographed taking a big bite of a leg of lamb from yesterday. Does my Jinzhou BBQ not smell good? Please note: There are risks in starting rumors. You need to be cautious when participating in the gossip."