Huang Zitao (黄子韬) and the rest of the mentors are currently filming for the upcoming third season of the Chinese version of "Produce 101", called "Produce Camp 2020" (创造营2020). There have been many leaked pictures of the trainees and mentors during the filming sessions. Huang Zitao decided to join in on the fun and posted his own "leaked" photo.
Huang Zitao Frightened His Fans with Two Weibo Posts
"Produce Camp 2020" Trainee, Liu Meng, Calls Her Fans "Mama"
Huang Zitao Dreams of Openly Dating in Public
On April 16, Huang Zitao posted this picture on Weibo with the caption: "Good morning". Fans immediately left comments complimenting him and said, "Instructor Huang, good morning". After seeing those comments, Huang Zitao responded back to fans and said, "Don't call me instructor, it seems so unfamiliar." Then his fans switched gears and called him "husband". Huang Zitao also replied back saying, "Husband is too much. Didi (younger brother) is doable for me. I am willing to be didi."
Huang Zitao's Three Wishes for His "17th" Birthday
Huang Zitao Puts Media on Blast for Falsely Reporting Him Bringing Two Women Back to a Hotel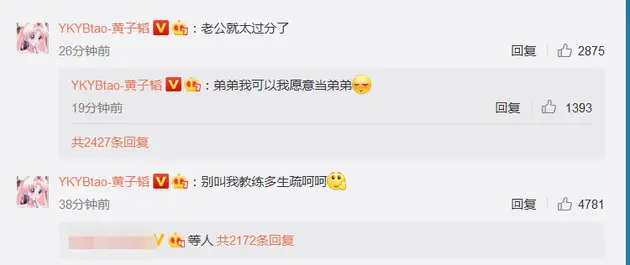 Sasaeng Fans' Conversation with Huang Zitao and Kris Wu When They Were Still EXO Members Leaked
Huang Zitao's own management company, L. TAO Entertainment, joined in on the fun the next day. His company's official Weibo posted this GIF of him with the caption: "Good night, little President Tao. Didi (not). Huang Zitao reposted it and said, "You're just saying good night to me now, what time is it? I am stuck on the road and can't return to the hotel right now. I am in a very bad mood."
Touching Story Behind Huang Zitao Learning Sign Language Revealed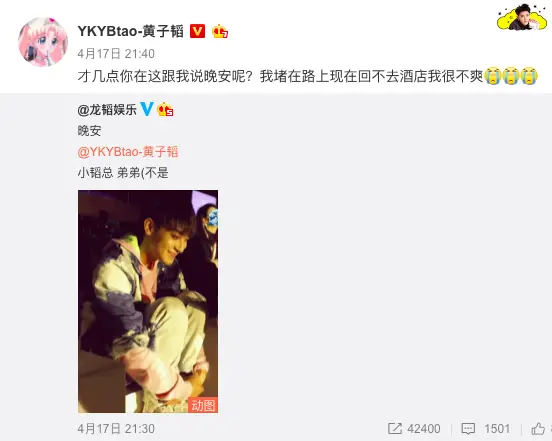 Male Fan Attempted to Kiss Huang Zitao During Performance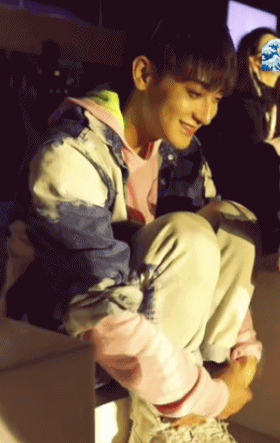 Huang Zitao was Mistaken for a BTS Member
One of L.TAO Entertainment's artist, Xu Yiyang (徐艺洋), is also a trainee on "Produce Camp 2020". She reportedly used to be a SM trainee.
Kris Wu, Luhan, and Huang Zitao Reminisce about Their Days As Trainees on "CHUANG 2020"