Huang Zitao (黄子韬) is known for being direct and speaks what's on his mind without filter. Perhaps this is also a major reason why fans love him. He did a live stream with his fans on April 10 and candidly talked about his dream. His confession shocked quite a bit of his fans.
Touching Story Behind Huang Zitao Learning Sign Language Revealed
Huang Zitao Puts Media on Blast for Falsely Reporting Him Bringing Two Women Back to a Hotel
So what did Huang Zitao say? He started talking about love. He said, "Love. When you look at it, it seems especially sweet and good. But for actors, after they're done acting, they don't know who they like. You can't meet someone you like. It's really empty. I really want to fall in love. My dream in life is being able to openly walk with a girl in public, hand in hand. When I want to kiss her, I'll kiss her…without a care about anything. Be with her together. This is my dream…Really…do it openly…If I want to kiss, I'll kiss. I want to hug, I'll hug. I want to pinch, I'll pinch. I believe this will come true one day."
Netizens Think Huang Zitao's "Love Confession" was for Korean Singer, IU
Huang Zitao Tells Fans Not to Call Him Husband
Huang Zitao later addressed his comments in a post: "It's too hard for me…I am only 27 years old…In fact, I am only 26 right now…I am only 27 this year!!! People who want to fall in love like me…We are looking forward to a fantasy and beautiful encounter. Just thinking about it gets me very happy…but whatever I think about in my brain, will definitely come true. Haha."
Huang Zitao Denies Love Confession for Anime Character was for "CHUANG 2020" Trainee, Xu Yiyang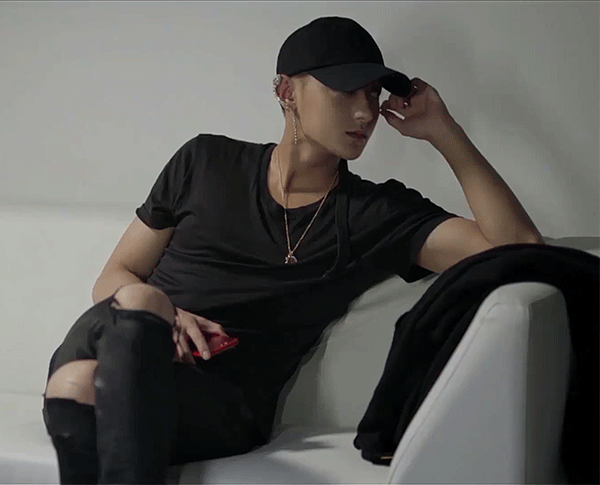 Huang Zitao and Xu Yiyang Address Their Dating Rumors Together for the First Time
Last August, fans were already alarmed when Huang Zitao was rumored to be dating a Korean internet celebrity. However, his team said they didn't hear about him dating, essentially denying the rumors. This time around, his fans showed support in him realizing his dream and supported him dating.