Anita Yuen (袁詠儀) is notoriously known for her love of anything related to the French luxury brand, Hermès. She is often shown flaunting her bags and spotted by paparazzi shopping at their stores. Chilam Cheung (張智霖) often gifts Anita Yuen with luxury bags, including exotic Hermès Birkin bags. He once jokingly said on a variety show, "Wife, don't buy bags anymore!".
Anita Yuen Admits to Being a Rich Man's Mistress in the Past
Chilam Cheung Gifts Anita Yuen a Meaningful Present for Her 47th Birthday
On her 47th birthday in 2018, Anita Yuen received a cake of an Hermès Birkin bag. For her birthday present from Chilam Cheung, instead of getting her a bag like he has done in the past, he made a donation in her name instead.
Anita Yuen Regrets Not Having Another Child
Chilam Cheung Teams Up with Bosco Wong and Chrissie Chau, in Lunar New Year Series, "The Impossible 3"
Anita Yuen had recently flown to mainland China for work and had to undergo the mandatory 14 day quarantine at a hotel. She posted a picture of the present the hotel had given to each quarantined hotel guest on April 16th. Many people would assume she would be starting work after her quarantine was over. A netizen on April 17th had posted on Weibo seeing Anita Yuen at an Hermès store in Shanghai. The person claimed Anita Yuen had bought 6 bags and 16 pieces of clothing. The poster also said, "Jie really has a lot of money, really likes to buy bags."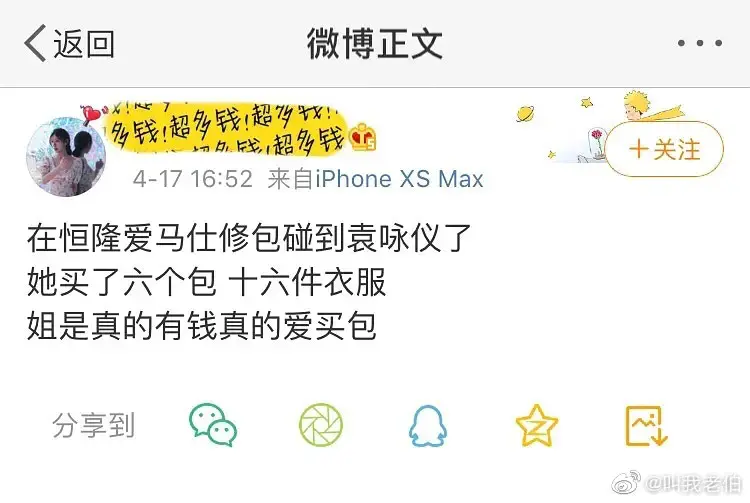 Fiona Sit Complained About Chilam Cheung Bullying Her on Set of "Shadow of Justice"
The post caught Anita Yuen's attention. She left a comment clarifying, "No, no, clarifying I didn't. Impossible to have 6 bags, they were all small wallets. Where were there 16 pieces of clothing? Not even 6 pieces of clothing. It was hats. Don't exaggerate, or else, I won't be able to enter the entrance of my home. Thank you."