It's no secret Chilam is a doting husband and father to Anita Yuen and their son, Morton.  For Anita's 47th birthday this year, it was no different as he gathered their friends to throw her a surprise birthday party.  Among those in attendance were Calvin Choy of 80's and 90's canto-pop fame, Grasshopper, Fiona Sit, and Real Ting.
Anita Yuen Clarifies What She Bought on Hermès Shopping Spree After Getting Out of Mandatory Quarantine
It's also no secret that Anita loves handbags.  Chilam even shared Anita's obsession with handbags on variety shows before.  He has gifted luxury designer handbags (Hermes) to Anita on many occasions.  That's why Anita wasn't expecting any different this year.  However, Chilam did something different and presented a gift more meaningful than a handbag.  Anita revealed on her Instagram what Chilam got her for her birthday.  Instead of a designer handbag, Chilam made a charitable donation in Anita's name.
Anita Yuen Admits to Being a Rich Man's Mistress in the Past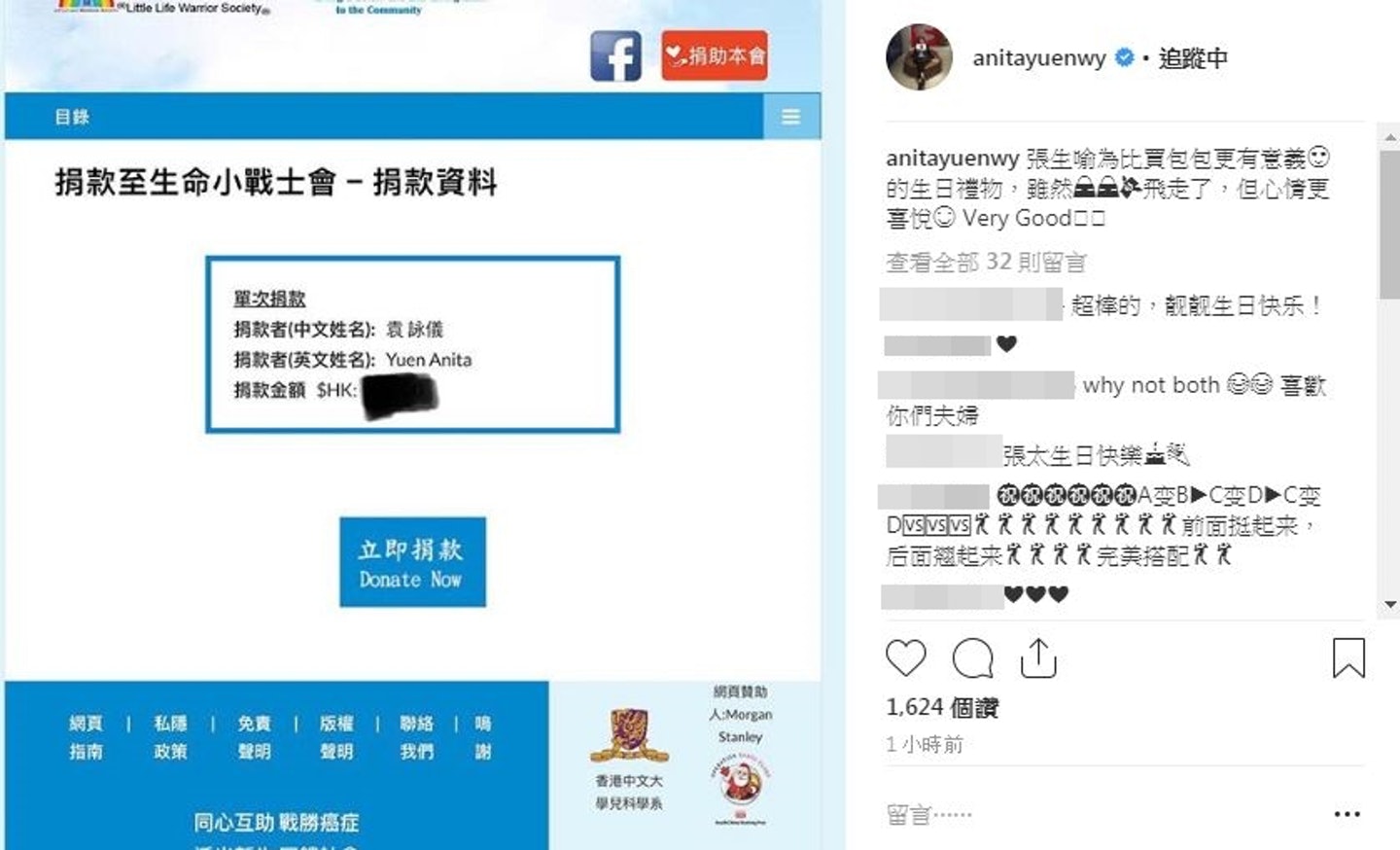 Anita Yuen Regrets Not Having Another Child
While Anita lamented on not having a bag this year, she expressed even more joy at the charitable donation.  One notable netizen commented, "Why not both?".  Good question — Mr. Cheung, why not  both? 
Credit: hk01.com