While Wang Yibo (王一博) started out his career as an idol singer, he has been getting attention for his acting career in recent years. Many would say the 2019 series, "The Untamed", put him on the map. Since then, he has been one of the most sought after artists in the Chinese entertainment industry. He has already filmed two series, "Legend of Fei" (有翡) and "Being A Hero" (冰雨火), which have yet to air. He is currently filming a costume series, "Luoyang".
Zhou Xun and Wang Yibo Close Out Angelica Cheung's Last VOGUEfilm Project, "Le Vrai Où"
Despite getting awarded the "Viewers' Choice for Favorite Actor" at the 30th Golden Eagle Awards this year, Wang Yibo was frank in saying that he would be working even harder to be worthy of this award. In a recent interview with VOGUEfilm, he goes deep into his role as a dancer and his transition to being an actor.
How Wang Yibo "Versace-ing on the Floor" Disrupted E-Commerce Influencers Selling Their Products During Livestream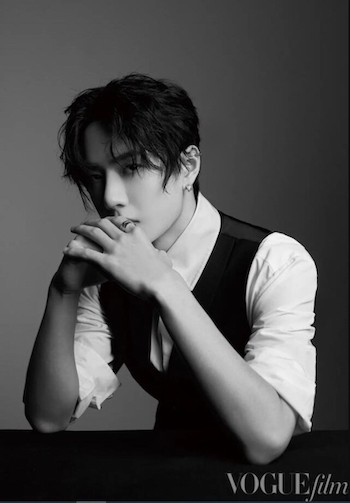 DO NOT TAKE OUT OR RE-UPLOAD ANY PART OF THIS ARTICLE ELSEWHERE
Wang Han Updated His Wardrobe Because of Wang Yibo
The Dancer
Wang Yibo expressed his passion and deep seated love is for dancing and he relies on long term muscle memory to remember the moves. When he stands on the stage, it becomes a world that makes him feel at ease and close like there is no one else next to him and allows him to be completely uninhibited.
As one of the leaders on "Street Dance of China 3", Wang Yibo felt he is a very persistent person. He said, "I feel I must do well. I don't want to embarrass others nor am I purposely trying to be serious. Those are all my reactions at the time." As a Leo, he is naturally direct and honest. Even though he has learned to think twice when making public comments, Wang Yibo still wishes to express his thoughts clearly.
Huang Xuan, Wang Yibo, and Victoria Song, Announced as Leads for Costume Drama, "Fengqi Luoyang"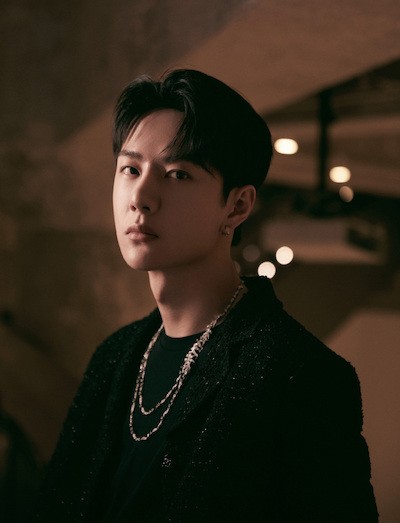 Yuehua Entertainment Denies Anti-Xiao Zhan Fan is Their Staff Member and Part of Wang Yibo's Team
Despite facing dancers who were more seasoned than him, Wang Yibo didn't feel intimidated. He did his best to give professional feedback to the dancers as a leader. He stated, "It can't be considered confidence when we're interacting, but I can definitely say that at least my suggestions are acknowledged by them."
As the competition got more intense, his emotions were even more peaceful. When he got last place in the leader's performance in the beginning, his face showed he was not willing to accept the results. Later on, when the critical moments neared, he was calm and objective. It wasn't until the final results were announced, did he express his happy emotions. Even though he had a full schedule the next day, Wang Yibo chose to celebrate with everyone until 4 in the morning.
Wang Yibo Responds to Crashing Accident at the 2020 Zhuhai International Circuit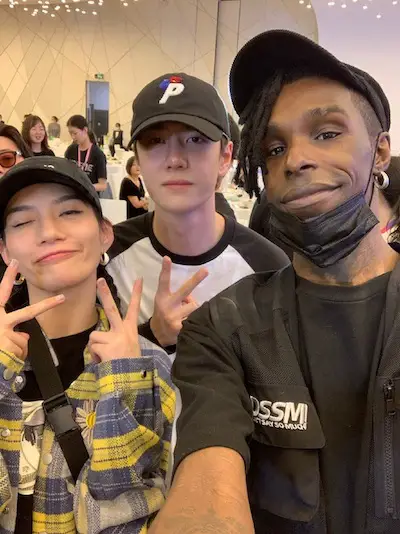 Zanilia Zhao Liying and Wang Yibo are the Viewers' Favorites at the 30th Golden Eagle Awards
Wang Yibo understands when it's necessary to be happy and when he needs to be focused on work to avoid having too many ups and downs in his emotions. He said, "When Yang Kai won first place, I was very happy at the moment, but it was just for a moment. In the past, I would immediately stop and continue on my new work. My emotions won't have too many ups and downs. There are definitely some regrets. If there was more time, definitely can do better. But all the work is my choice to do it. There is less time because I chose 'less', so I accept it."
Emily Qi's Older Brother Seemingly Addresses New Dating Rumors with Wang Yibo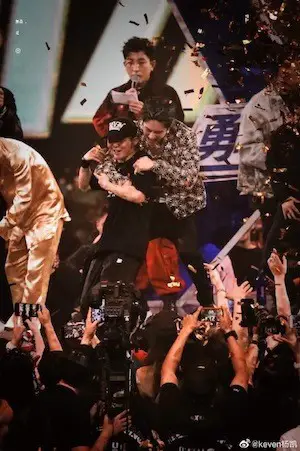 Wang Han Reacts to Jin Xing Saying She Wouldn't Know Wang Yibo Had it Not Been for "Day Day Up"
Recounting the words that Wang Han said to him on the night of the "Street Dance of China 3" finale, "To be a person, you must handle things broadly, to get things done, you must go to the depths.", Wang Yibo interpreted it as, "My current understanding of it is that you must broaden your views and and be more tolerant. You must take each step steadily. I've had somewhat of an understanding of this phrase in recent years. If I am still not doing enough, I need to keep working harder in the future."
Eason Chan Convinces Daughter How He is Comparable to Idols like Wang Yibo and Jackson Yee
The Actor
Wang Yibo recounted a crying scene in "Being A Hero" that left him with a deep sense of accomplishment. He said, "I've never cried like this before. I really cried out all my own emotions." Like many younger actors lacking experience, Wang Yibo would sometimes have worries about how to get the right emotions for crying scenes. However, he "won't treat it as a difficulty at first. More often, I am considering how to do it well and not thinking about where the problem is and whether I could overcome it. If I really can't do it, I can change it under the guidance of the director. I won't give myself a predisposition that 'I can't do it.'"
Wang Yibo Says He's Not an "Impressive Dancer" in Farewell Post to "Street Dance of China 3"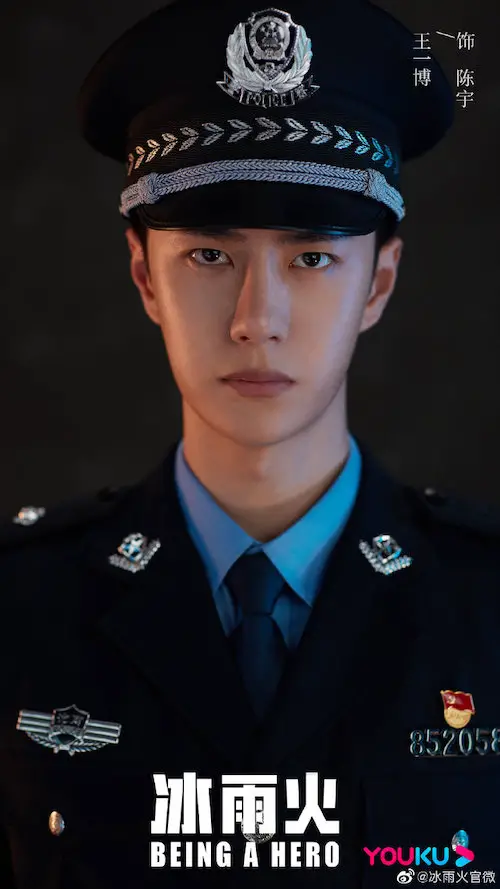 "Street Dance of China 3" Crowns New Champion, Keven Yang Kai, from Wang Yibo's Team "Yibo Wang Zha Boom!"
For his role as a narcotics detective, "Chen Yu", in "Being A Hero", he gained muscles and cut his hair. He admits once being a little nervous facing so many seniors with rich experiences while filming "Being A Hero", but isn't one to show it. He expressed, "I wouldn't think, 'ah so nervous, what to do?'…and then express it. If I know that this is coming, I would do it well."
Wang Yibo once said he wanted to play roles that are vastly different from himself, "Like "Legend of Fei's" Xie Yun is an extremely bubbly person, but I'm not. Every person's emotions has that point. Just need to find it, magnify it, and get close to that character. As for "Xie Yun's" long lines, Wang Yibo would recite all the lines two days prior to filming. When he gets off work, he spends time reciting his lines.
Wang Yibo Insisted on Doing His Own Stunts in "My Strange Friend"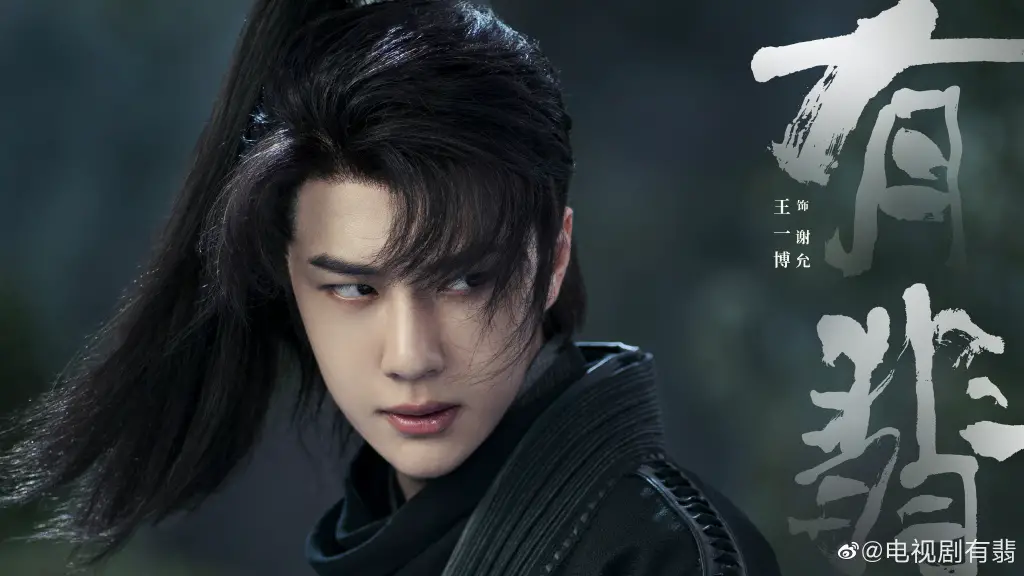 What Happened When Wang Yibo and Zanilia Zhao Liying Met for the First Time
"Legend of Fei" is Wang Yibo's second costume drama. Unlike most actors who find wire work daunting and a challege, Wang Yibo actually enjoys being in the air "flying around, upside down". Through his roles, he can find new experiences that are "very refreshing, very cool". He said, "Portraying 'Chen Yu' allowed me to learn how to use a gun."
As an actor, Wang Yibo wasn't classically trained from one of the major acting schools. He learns while he's acting. However, he wouldn't use 'fun' to describe performing. He said, "The most exciting area is uncovering my own emotions. I discover something different each time." Seeing himself setting clear goals and becoming a good actor, he expressed, "I have very wild ambitions towards performing." To date, Wang Yibo has portrayed good roles, but he recently mentioned he really wants to portray a villain role.
Wang Yibo Goes into Fanboy Mode Upon Receiving Gifts from His Idol, Valentino Rossi
Himself
With the increased popularity and busy schedules, Wang Yibo has had to temporarily give up his loves like video games and skateboarding. He revealed, "My leg has slight injuries lately, so I seldom bring my skateboard. I don't have the time to learn new skills either. I even think my ollie skills have deteriorated." Despite it all, it was his own choice. Wang Yibo says life is a journey of constantly making choices. Some are initiated by him, while some were arrived by process of elimination. He doesn't remember all the hobbies he gave up, but "all that is left is skateboarding, Legos, and motorcycling."
Wang Yibo met a lot of like-minded people while filming skateboarding show, "One More Try", and "Street Dance of China 3". He said, "They are very important to me, being able to practice with them and work together in the future. Skateboarding alone is very dull. There is no excitement. If you are playing with people on the same skill level as you, you will get stimulated. They learned so fast. I must also hurry and learn it immediately."
Since 2016, Wang Yibo has been a permanent host of variety show, "Day Day Up". His biggest gain from the show is being able to understand the other side of an artist's life. He said, "The show would invite the best from each industry and allowed me to learn about a lot of new things, but eating bugs still gives me a bit psychological barrier. However, after eating it, I thought it was okay. It wasn't as scary as I imagined."
He has been able to learn a lot of skills through the show, however he understands the difference between just dabbling into something versus a true love for it. He said, "You can't just learn about the surface. Just learning one position for racing won't let you onto the race track. There is no way of getting onto the stage by just learning a few dance moves. You must do well in everything and they all require time and effort."
Every time he is on the stage, he hopes the choreography can surpass the previous time. He expressed, "Any performance cannot be done casually. It must be even better, even more outstanding than the previous one." As for acting, he hopes each character can be different from the past and "be even more challenging." Using his best efforts, he only hopes not to have any regrets. He said, "I won't presume, 'if'. This is just an illusion. It's something that can't happen. If it's wrong, after you admit your mistake, then just correct it. You can't do it again."