Yuehua's Entertainment's boy group, NEXT aka NEX7, debuted in June 2018 with seven members who all participated in iQiyi's first male idol survival show, "Idol Producer". The members include former NINE PERCENT members, Zhu Zhengting (朱正廷), Fan Chengcheng (范丞丞), Justin Huang Minghao (黄明昊), Bi Wenjun (毕雯珺), Huang Xinchun (黄新淳), Ding Zeren (丁泽仁), and Li Quanzhe (李权哲).
Bi Wenjun and Zhu Zhengting Announced as Leads in "The Silence of the Monster"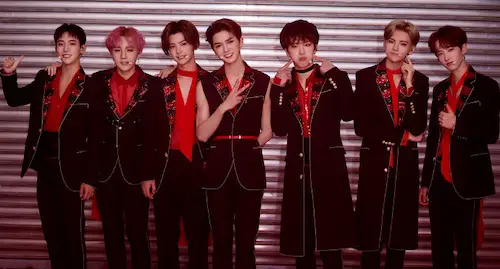 Fan Chengcheng Reacts to Being Liked by Eason Chan's Daughter
The group has released one studio album, "Next To You", in 2018 and four EPs. Last November, the group released their fourth EP, "Next Begins", and released an MV for the song, "WYTB". Fan Chengcheng was absent from this comeback and promotions, which spurred rumors he left the group. That was later debunked after he participated in subsequent performances with the group, including "WYTB".
Fan Chengcheng Doesn't Tell His Parents He is Dating Because of What They Did to Fan Bingbing
Fan Chengcheng Pretends to be Qin Lan's Boyfriend in Hunan TV's Mid-Autumn Festival Segment
There were recent rumors about NEXT being reshuffled with new members when a poster was circulating stating Yuehua Entertainment was rolling out a new survival show called "Law of Youth" (lit. 少年的法则). The poster said the show would be headed by Yuehua's CEO, Du Hua (杜华), and Han Geng (韩庚). It would contain the 7 members of NEXT and 3 "Yuehua trainees" going through 12 rounds of tests and ultimately be chosen by the audience to form the new 8 members of NEXT.
Fan Chengcheng was a Fan Boy for "Youth With You 2020" Trainee, Shangguan Xiai, on Debut Night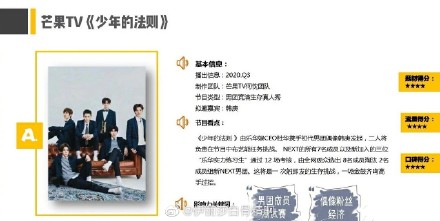 Fans Oppose to Justin Huang Minghao's Collaboration Track with Aria Jin to be Included in His Debut Solo Album
One of NEXT's fansite, "AchromaticYH七子中文首站", contacted Yuehua Entertainment about the rumors. The company's response was, "There is no such plan." The fansite also posted this picture: "Listen to it yourself, how ridiculous it sounds."
Bi Wenjun and Wang Ruichang are Dreamland Travelers in Drama Adaptation of BL Novel, "Duo Meng"