Content Warning: The following content may contain verbal and/or visual references to suicide and/or self harm. If you or someone you know is suicidal, please seek assistance with your local suicide intervention group:
https://www.opencounseling.com/suicide-hotlines
Bi Wenjun (毕雯珺) and Wang Ruichang (王瑞昌) were announced as the leads of a "youth driven, inspirational and fantasy series", "Duo Meng" (Lit. Seizing Dreams 夺梦). The series is a Chinese drama adaptation of the BL novel of the same name by author, Fei Tian Ye Xiang (非天夜翔). As usual, romantic elements between the leads will be transformed into bromance. Filming started on January 19 in Haikou.
Bi Wenjun and Zhu Zhengting Announced as Leads in "The Silence of the Monster"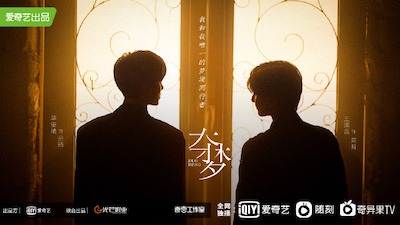 Fansite Denies Rumors NEXT is Regrouping with New Members
The series revolves around "Yu Hao" (played by Bi Wenjun), who was driven to suicide after being falsely accused. Just when he is about to commit suicide, he gets caught up in a dreamland. During his dream, he meets a traveler there, "Zhou Shen" (played by Wang Ruichang), who is known as the "General" and travels back and forth in the dreamland. The two join forces in the dreamland to fight against evil. The "General" helps "Yu Hao" get back his totem and allows him to be reborn.
Watch the BTS video of the trailer: https://weibo.com/tv/show/1034:4595041143029790?from=old_pc_videoshow
The male leads introduced their characters and greeted each other. Bi Wenjun wrote, "In reality, looking for the traces of dreams. Hello, Yu Hao. Hello, my only dreamland traveling companion, Zhou Shen." and tagged Wang Ruichang.
Wang Ruichang wrote, "In dreamland, looking for love and courage. Hello, Zhou Shen. Hello, my only dreamland traveling companion, Yu Hao." and tagged Bi Wenjun. "CHUANG 2019" trainee, Kevin Xiao Kaizhong (肖凯中) plays "Yu Hao" and Zhou Shen's roommate, "Fu Liqun".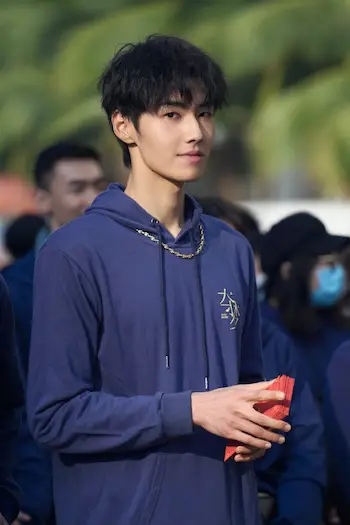 Bi Wenjun debuted in 2018 in the group NEXT after competing in survival show, "Idol Producer". He made his acting debut in the 2018 series, "Sweet Tai Chi" (淑女飘飘拳). This is his second double male lead series after the upcoming "The Silence of the Monster" (孤独的野兽). Wang Ruichang is known for his role, "Mo Yihuai/Mo Yifeng" in the 2017 series, "The Eternal Love". This series reunites Bi Wenjun and Wang Ruichang after starring the 2020 series, "In A Class of Her Own" (漂亮书生).