Zheng Shuang's (郑爽) surrogacy controversy and plan to give her children away after splitting from ex-boyfriend/ex-husband (?), Zhang Heng (张恒), is one of the biggest scandals of Chinese Entertainment in recent years. In just a matter of two days, Zheng Shuang has practically lost everything she has worked for since she debuted at 16. Netizens lashed out at Zheng Shuang for being immoral for wanting to abandon her children.
Zheng Shuang Reveals 2020 Court Documents Suing Zhang Heng to Gain Legal Custody of Children
Reprimand from the government
The scandal even got the attention of the Central Political and Legal Affairs Commission, which issued a statement about a "certain celebrity that has been trending lately over suspicion in the use of surrogacy." While they didn't name Zheng Shuang directly, she is the only celebrity who has been all over the news for her surrogacy scandal. They reiterated that surrogacy is prohibited in China. They also lambasted Zheng Shuang for circumventing Chinese laws by traveling to the US to go through surrogacy. Zheng Shuang was also criticized for "choosing to abandon the children when relationships are broken" and said behavior like this is "by no means innocent."
Zheng Shuang and Her Father Address Surrogacy, Abandonment Recording, and Exposes Zhang Heng for Cheating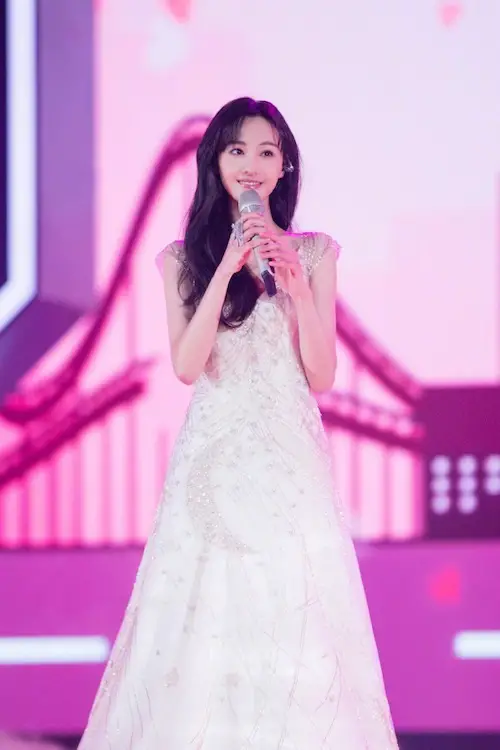 Zheng Shuang Allegedly Listed as the Mother of Her Ex-Boyfriend, Zhang Heng's Two Children on Birth Certificates
Losing endorsements
Zheng Shuang was recently announced as one of the ambassadors of PRADA. When the news about the surrogacy and recording of Zheng Shuang and her parents suggesting to "abandon" or "give the babies up for adoption" transpired, PRADA's stock price dropped 1.7% that day. On January 19, PRADA opened with a 5% drop in their stock prices and subsequently announced that they had terminated their contract and all work collaborations with Zheng Shuang. The stock prices eventually rose back up during mid-day. Zheng Shuang had also followed up with an apology to PRADA.
Leon Li Chuan Uses His Pet Shiba Inu's Account to Respond to Rumors Zheng Shuang was Cheating with Him

New Recording Allegedly Shows Zheng Shuang Calling the Pregnancies a "Mistake" and "Giving Away the Children Would Be a Good Thing"
Lola Rose jewelry company also announced they had terminated their contract with Zheng Shuang. Other companies followed suit and started taking down her products and ads.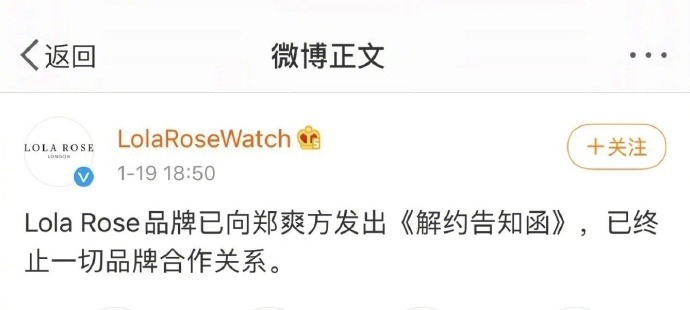 Alleged Recording Suspected to be of Zheng Shuang and Her Parents Suggesting to "Abandon, Give Up Babies for Adoption" with Zhang Heng's Father
Boycotts
Sohu Entertainment also interviewed a bunch of producers and industry personnel, who alleged Zheng Shuang was lacking morals and wouldn't cooperate with her business cohorts or staff members. They bluntly said, "Zheng Shuang is now considered to be an artist with a bad track record. There won't be any more dramas or variety shows who dare to use her." One of the TV producers who spoke with Sohu Entertainment, Mr. L, said, "You can check with the directors, producers, and crew members that worked with her before. Her work attitude and way of dealing with others is probably the weirdest out all the actors. She is extremely irresponsible. She basically won't fulfill the utmost responsibility of an actor. Even if this incident didn't happen, production teams won't be able to use her."
Zheng Shuang Reveals Reason for Her Extreme Weight Loss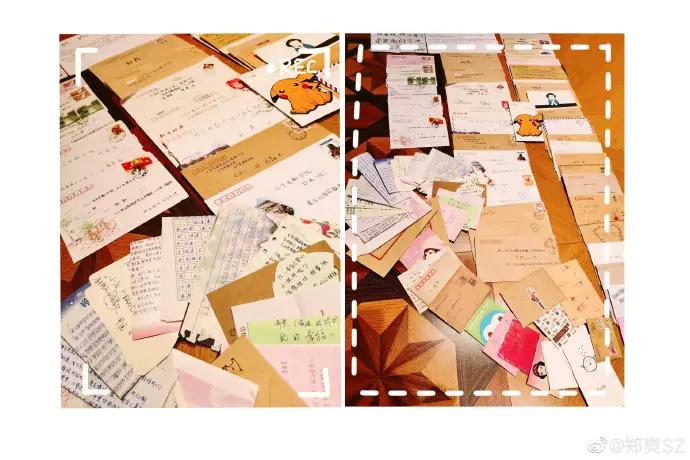 Leaked Audio Suspected to be Zheng Shuang's Farewell Speech on Quitting Showbiz
As for being blacklisted by the industry, Mr. L said, "Blacklisting is not something determined by the people or industry. It is determined by the supervising departments, but these departments very rarely order someone to be blacklisted. It's just that public opinion will effect artists in this industry. No one will dare use her. It's too big of a risk. I think this person with this type of virtue and character shouldn't continue working in this industry anymore."
Friend Claims Zheng Shuang Said Cheating On Zhang Heng Was For His Own Good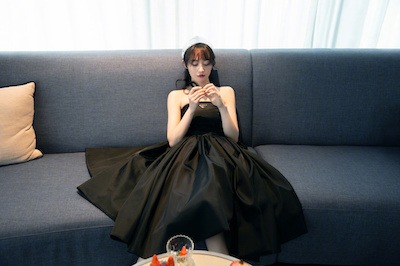 A PR insider, "Xiao Yu", told Sohu Entertainment that he had previously invited Zheng Shuang and her parents to attend a charity event. After the event started for 10 minutes, he claims Zheng Shuang just left, leaving her parents there. Xiao Yu also said, "Zheng Shuang's workers said once she has decided to leave, you can't pull her back."
Zheng Shuang Explains Why She Doesn't Like Her Character, "Bei Weiwei", from "Love O2O"
Zheng Shuang currently has three series that have yet to air: "Jade Lover" (翡翠恋人), "Secret Keepers" (绝密者), and "A Chinese Ghost Story" (只问今生恋沧溟). It was reported "A Chinese Ghost Story" was set to air in Q1, but it has now been removed from the schedule. There were rumors Zheng Shuang's 2016 series with Korean actor, Lee Jong-suk, would finally air soon, but alas, to no avail. There are also reports that Zheng Shuang's series have all been taken down from streaming platforms.
Zhang Heng's Father Reveals Adoption Process Email, Refutes Zheng Shuang's Claims about Not Being Able to See Her Children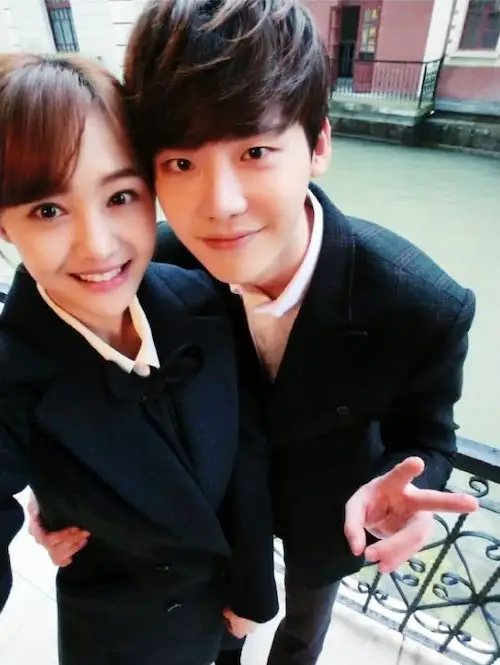 Zheng Shuang and Zhang Heng Face Each Other in First Custody Hearing in Denver
There are rumors Zheng Shuang attended a variety show recording on January 19 for Beijing TV. However, it's reported her recording won't air. A fan account reportedly claims Zheng Shuang said this before leaving, "This is the last time I'll be seeing everyone on the big screen."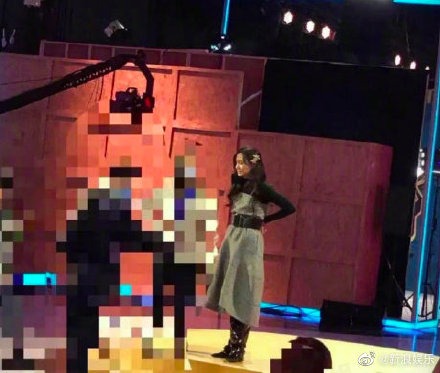 On January 20, the Huading Awards organization announced they had revoked all the awards they bestowed to Zheng Shuang. They also denounced her behavior and said they wouldn't tolerate it.
Despite losing "everything", the biggest sufferer and the truly innocent parties here are the two infant children.