The domestic and financial disputes between Zheng Shuang (郑爽) and Zhang Heng (张恒) keep getting messier and reads like the plot from a soap opera or a telenovela. While Zheng Shuang has been personally addressing the issues, Zhang Heng always has a "friend" who is speaking out for him. On January 21, someone claiming to be Zhang Heng's friend spoke with iFeng Media.
Zhang Heng's Father Reveals Adoption Process Email, Refutes Zheng Shuang's Claims about Not Being Able to See Her Children
Zheng Shuang Reveals 2020 Court Documents Suing Zhang Heng to Gain Legal Custody of Children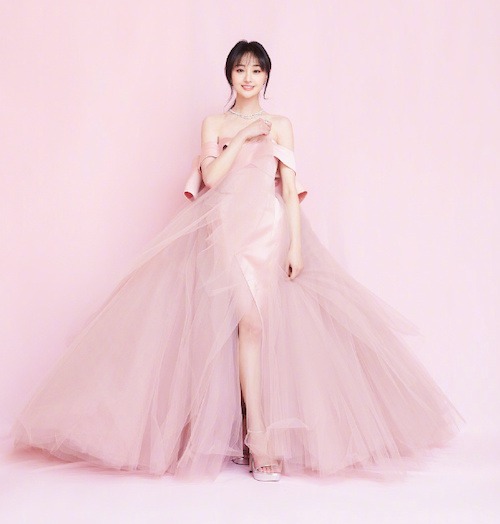 Leaked Audio Suspected to be Zheng Shuang's Farewell Speech on Quitting Showbiz
He made the following allegations:
It was Zheng Shuang who suggested to have children. He claims Zhang Heng told him that one day out of the blue, Zheng Shuang said she wanted children. It was her who suggested the surrogacy plan as she was afraid it would affect her work.

According to the friend, the reason for divorce and the upcoming court cases in the US is for Zhang Heng to apply for passports for the babies as a single father and bring them back to China. He claims Zhang Heng is suing Zheng Shuang because she wouldn't sign the documents, so there was no way for Zheng Heng to get the necessary travel documents for the babies.

He claims Zhang Heng's request is to protect the children. He said Zhang Heng once told him when he was drunk, he once asked Zheng Shuang to spare him and the children.
Zheng Shuang and Her Father Address Surrogacy, Abandonment Recording, and Exposes Zhang Heng for Cheating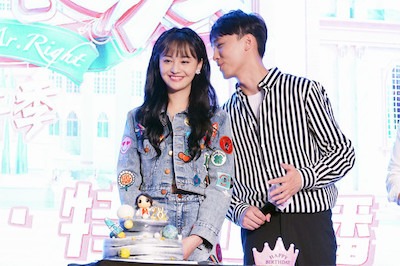 New Recording Allegedly Shows Zheng Shuang Calling the Pregnancies a "Mistake" and "Giving Away the Children Would Be a Good Thing"
The friend alleges Zhang Heng once complained to him about Zheng Shuang cheating on him. When he confronted Zheng Shuang, she allegedly said, "I did this (cheating) to spur you on for your own good." As for the person she cheated with, this friend wouldn't divulge, but claims it's about the same as the ones that were trending. He found out from the news and claims there is proof Zhang Heng confronted Zheng Shuang about her cheating on him.
Zhang Heng once told his friend that Zheng Shuang treated him like a tool. When he was being yelled at by netizens, he asked Zheng Shuang why she didn't speak up for him. She allegedly said something along the lines of, "Just a tool, why do I need to do anything. I am the golden boat. A boat that attracts gold. You are the captain. If you can't create this value for me, then I will replace you."
During arbitration, the friend claims Zhang Heng's father offered options to Zheng Shuang's parents about the custody of the children, whether they wanted one child, both or neither. If they didn't want either child, Zhang Heng would take care of them. They promised Zheng Shuang's side they wouldn't reveal this, but claims Zheng Shuang's camp were adamant on "getting rid of the children". He claims Zhang Heng told him that Zheng Shuang forced him to give up the children by suing him over their financial disputes. He says Zhang Heng said the worst case is he'll just pay back all the money.
Listen to the audio here: https://weibo.com/tv/show/1034:4595793718607966?from=old_pc_videoshow
Alleged Recording Suspected to be of Zheng Shuang and Her Parents Suggesting to "Abandon, Give Up Babies for Adoption" with Zhang Heng's Father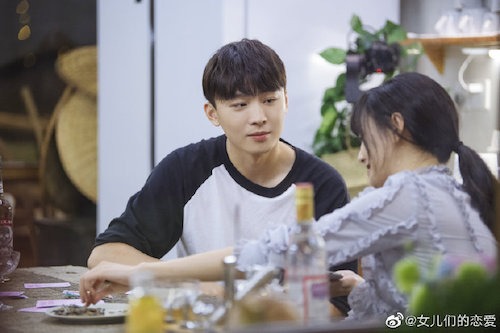 The Aftermath of Zheng Shuang's Surrogacy Scandal: Loss of Endorsements, Scolding by Government, Boycott By Producers, and More
On January 20, Zheng Shuang seemingly posted the following on her alt account, "It's still this picture. Life still needs to go on. You guys also need to be well. Forget about Da Ke (her nickname). Really thank you all. Because of me, there might not be official copies anymore." She included a picture of her signature with the caption, "Face it with a smile." On January 21, a leaked recording was said to be Zheng Shuang bidding farewell to the entertainment industry.
Zheng Shuang and Zhang Heng Face Each Other in First Custody Hearing in Denver