Zheng Shuang's (郑爽) ex-boyfriend, Zhang Heng (张恒), dropped a bomb on January 18, revealing he had been staying in the US to take care of his two infant children. NetEase Entertainment then claims Zhang Heng's friend had provided them with two alleged American birth certificates showing Zhang Heng and Zheng Shuang as the parents of a baby girl and a baby boy. The friend was also the one who provided pictures of Zhang Heng with his babies from birth to spending Christmas together. They also claim Zhang Heng is stuck in the US "because Zheng Shuang wouldn't cooperate on many legal procedures".
Zhang Heng's Father Reveals Adoption Process Email, Refutes Zheng Shuang's Claims about Not Being Able to See Her Children
Zheng Shuang Reveals 2020 Court Documents Suing Zhang Heng to Gain Legal Custody of Children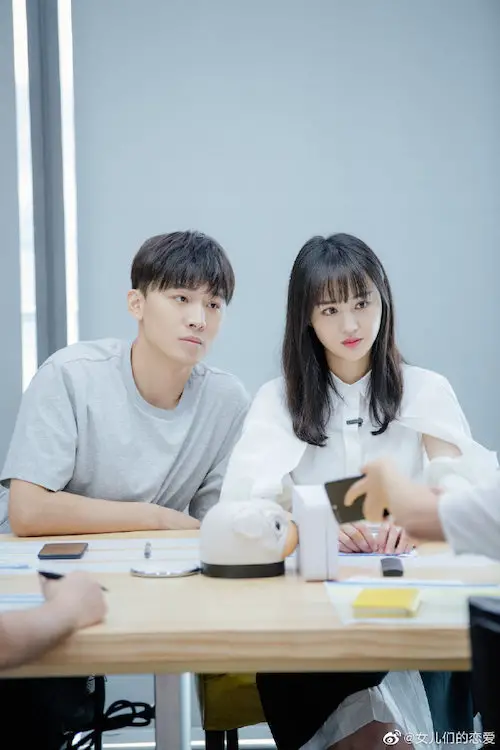 New Recording Allegedly Shows Zheng Shuang Calling the Pregnancies a "Mistake" and "Giving Away the Children Would Be a Good Thing"
Zheng Shuang and Her Father Address Surrogacy, Abandonment Recording, and Exposes Zhang Heng for Cheating
Rumors started circulating Zhang Heng and Zheng Shuang birthed their babies through surrogacy. Zheng Shuang was never seen pregnant and the babies were born in different states and weeks apart from each other. Hours later on January 18, NetEase Entertainment released two audio clips claiming it was provided by Zhang Heng's friend once again. The clip is allegedly of someone suspected to be Zheng Shuang and her parents discussing the plans for the pending birth of their babies with someone suspected to be Zhang Heng's father.
Zheng Shuang Allegedly Listed as the Mother of Her Ex-Boyfriend, Zhang Heng's Two Children on Birth Certificates
Audio Clip 1 identifies the alleged people speaking in the following order:
Female Party's Father: "What we're doing now is to discuss what we're going to do with the children. Discussing that…we don't want them. Because of this situation, 2 people have separated, since they've separated, there is nothing…no one is able to raise them. Just say to the hospital, just abandon them."
Zhang Heng's Father: "Can't do that. You think it's so simple."

Female Party's Father: "No, no. I am telling you, just say "if you can, just abandon"…"

Zhang Heng's Father: "This is illegal in the US. Do you know that?!"

Female Party's Father: "Then what are you going to do?! We need to at least do…"
Zheng Shuang Reveals Reason for Her Extreme Weight Loss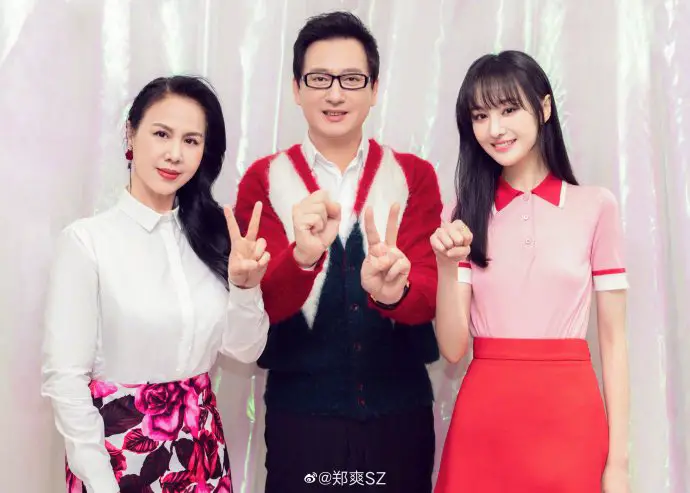 Tiger Hu Throws Shade at Ex-Girlfriend, Zheng Shuang, For Her Comments about Shanghainese Men
Audio Clip 2 identifies the alleged people speaking in the following order:
Zhang Heng's Father: "I can't be like the two of them"

Female Party's Father: "With these two children, one sentence…can't keep them! If them two really can't reconcile, (Zhang Heng's Father: "They're so young") then these two children can't be kept."
Zhang Heng's Father: "What do you mean can't keep them? It can't be solved right now."

Female Party's Father: "What can be done…[give it up for] adoption in the US."
Female Party's Mother: "We consulted with that lawyer. We…"

Zhang Heng's Father: "What does it mean to adopt in the US? I don't understand."
Female Party: "No, really. We actually don't understand this aspect either. So that's why when we found out at the time, I was thinking about this matter by myself. I was actually really mad because I want to ask Zhang Heng. Now that he knows about this matter, what does he want to do, but first help us resolve this current matter. What to do about these children? Yes, I was especially anxious at the time. I want to say we must take responsibility for our lives and everything we do."
The Aftermath of Zheng Shuang's Surrogacy Scandal: Loss of Endorsements, Scolding by Government, Boycott By Producers, and More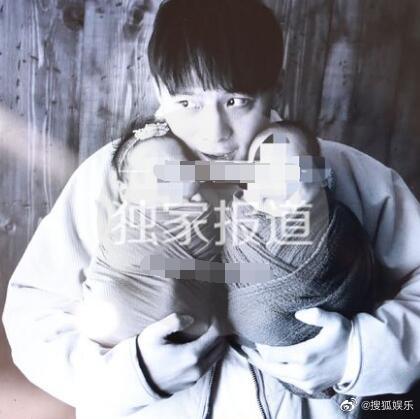 Zheng Shuang Explains Why She Doesn't Like Her Character, "Bei Weiwei", from "Love O2O"
Zhang Heng's Father: "I understand. Whatever he says, I won't…I won't say. He said that thing…"
Female Party's Father: "Ask the American side…[they] should know. They have that."
Female Party: "These babies are 7 months already, really can't abort them. TMD (ta ma de), I am so annoyed."

Female Party's Father: "Can't abort them, just want that, [give it up for] adoption."

Female Party's Mother: "Our thinking is this…just that…we consulted with a lawyer. As it involves two lives and they can't be aborted. Overseas, don't even talk about 6 months and up, it's just 3 months. Some don't let you do this (abort), you know. So there is still one way, that is the two of them aren't mature right now. Since they are not together, the harm to both parties is extremely great. So we're saying, don't keep them. The other way is to [give it up for] adoption. Just let them be born and…then give it to someone else. The both of you will be completely forgotten. Right, completely forgotten."
Leaked Audio Suspected to be Zheng Shuang's Farewell Speech on Quitting Showbiz
Zheng Shuang Thinks it Might Be Better if She Didn't Date Her Manager Boyfriend, Zhang Heng
Female Party's Father: "We'll write the requirements, need to find some kind of host, what kind of requirements are we looking for?"
Female Party: "Don't just consider about finding a host…"
Female Party's Mother: "That is, maybe that organization might want some…"
Female Party: "Because when we're talking about money with the organization, when money needs to be spent, it must be spent.
Female Party's Mother: "You'll never see each other. Saying that…someone adopts them, they don't wish for their child to grow up and then say, 'You are my birth father and birth mother.' If you wait until they're 20 years old and the [birth] parents come looking for them, then they just raised them for nothing."
Hear the audio: https://weibo.com/tv/show/1034:4594789291851789?from=old_pc_videoshow
Friend Claims Zheng Shuang Said Cheating On Zhang Heng Was For His Own Good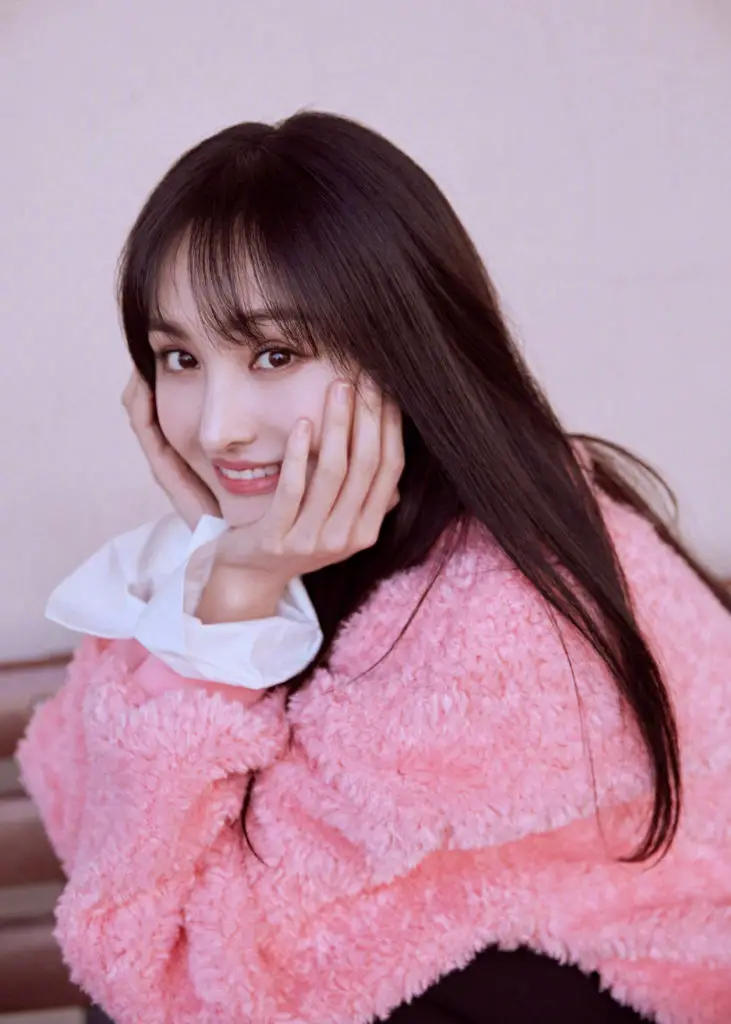 Leon Li Chuan Uses His Pet Shiba Inu's Account to Respond to Rumors Zheng Shuang was Cheating with Him
Aftermath
At this moment, all the material have been provided by Zhang Heng's "friend". Zheng Shuang's team hasn't spoken out about these allegations yet. However, there is speculation Zheng Shuang used her private Weibo account and seemingly responded to the news with a meme that says, "You really have your way of hurting people." and in the comments, she wrote, "Just wait."
The president of Zheng Shuang's official fan club announced she would be unfollowing her and quitting the fan club in light of the recent events.
There were also rumors going on that Zheng Shuang had allegedly broken up with Zhang Heng because she was cheating with a celebrity whose last name begins with H. Netizens immediately speculated it was Neo Hou Minghao (侯明昊). However, his studio immediately put out a "Fake" post, denying the rumors.
Zheng Shuang and Zhang Heng Face Each Other in First Custody Hearing in Denver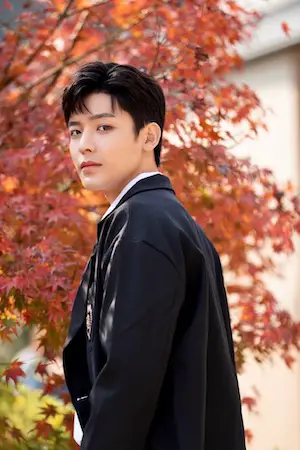 Credit: Weibo (1, 2, 3, 4, 5, 6, 7, 8)