Zheng Shuang (郑爽) has been killing it on the variety show circuit lately. After keeping a low profile in the past few years, she decided to be more active and go on shows. She activated her Weibo account again on New Year's Day this year, after a 3 year absence. Zheng Shuang is currently a member on the variety show, "让生活好看", which literally translates to "Let Life Look Good". The show focuses on the lifestyle of each celebrity cast member.
Zheng Shuang Allegedly Listed as the Mother of Her Ex-Boyfriend, Zhang Heng's Two Children on Birth Certificates
On the latest episode, she suddenly had the urge to ask a question about Shanghainese men. She said, "I suddenly have a question to ask. That is…Shanghainese people are especially afraid of their wives." Timmy Xu Weizhou (许魏洲), who is a cast member on the show and also from Shanghai, immediately responded, "That's a stereotype." Zheng Shuang asks him if they would listen to what their girlfriends say. Timmy Xu responds, "I think loving and doting on your wife is a must." Zheng Shuang then says, "I think Shanghainese men are actually quite good, right?"
Hans Zhang's Studio Denies Rumors He is Getting Back Together with Zheng Shuang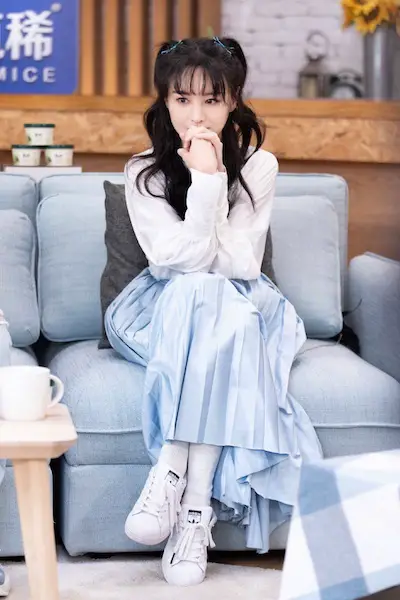 Zheng Shuang Reveals Reason for Her Extreme Weight Loss
Liu Yan (柳岩), another member on the show, then says, "But there is one good thing about them. That is they won't get mad." Timmy Xu jokingly responds, "I get mad. When I get mad, I get really mad." Zheng Shuang then says, "I can't figure out Shanghainese men. Don't mention it anymore!" Timmy Xu then says, "No one is bringing it up. It's you who keeps mentioning it."
Yang Yang Sends Birthday Greetings to Zheng Shuang at Her Birthday Party
Gulinazha and Timmy Xu Weizhou Star in Time Traveling Drama, "Da Tang Ming Yue"
Zheng Shuang's comments about Shanghainese men caught the attention of her ex-boyfriend, Tiger Hu (胡彦斌), who is Shanghainese. News about their relationship started in August 2015 when pictures of them hugging each other were circulated. Their relationship wasn't highly looked upon by the public. Unfortunately, they broke up in March 2016.
Zheng Shuang and Boyfriend, Zhang Heng, Rumored to Have Broke Up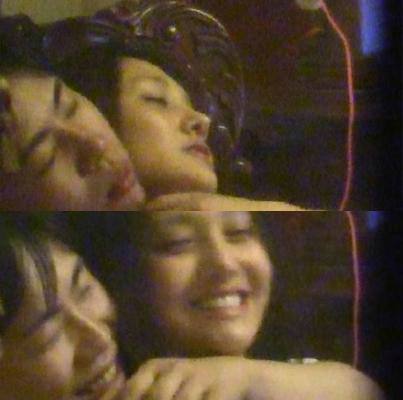 Zheng Shuang Shares Her Views on Marriage with Zhang Xincheng and Chen Zheyuan
After the episode aired, Tiger Hu had posted the following in the wee hours of May 22: "Northeastern women are quite good. I can't figure out Northeastern women. "Please" don't mention it anymore." The post seems to be in response to Zheng Shuang's comments as she is from the Northeastern part of China. He also used the same words she used to comment about Shanghainese men. It's interesting that Tiger Hu took offense as Zheng Shuang's (ex)-boyfriend, Zhang Heng, is also from Shanghai. Tiger Hu continued ranting about Zheng Shuang on Weibo as netizens commented that he dragged himself into this.
Timmy Xu Weizhou Denies Being Bullied by Zheng Shuang