Zheng Shuang (郑爽)and her manager boyfriend, Zhang Heng (张恒), have been dating for over a year or so. Ever since they joined the reality show, "Meeting Mr. Right 2" (女儿们的恋爱2), many fans and netizens didn't think too highly of Zhang Heng and was hoping the two would split up. Break up rumors were already rampant when a former employee from the company Zheng Shuang and Zhang Heng opened together was shut down. In addition to that, Zheng Shuang had once said near the end of the show that it might be better if Zhang Heng wasn't her boyfriend and that she needed time to evaluate their relationship.
Zheng Shuang Thinks it Might Be Better if She Didn't Date Her Manager Boyfriend, Zhang Heng
Hans Zhang's Studio Denies Rumors He is Getting Back Together with Zheng Shuang
The break up rumors escalated on December 18th when Sina Entertainment reported they have inside information that Zheng Shuang and Zhang Heng had already broke up earlier on. According to Sina Entertainment, they claim Zheng Shuang and Zhang Heng declined recording for a show on October 17 due to "scheduling conflicts".
Tiger Hu Throws Shade at Ex-Girlfriend, Zheng Shuang, For Her Comments about Shanghainese Men
It's reported Zhang Heng is no longer responsible for managing Zheng Shuang's career anymore. This insider claims it was a messy break up and involved disputes over finances, which could end up getting the legal system involved. Sina Entertainment reached out to both Zheng Shuang and Zhang Heng's teams for a response, but neither have commented yet.
Yang Yang Sends Birthday Greetings to Zheng Shuang at Her Birthday Party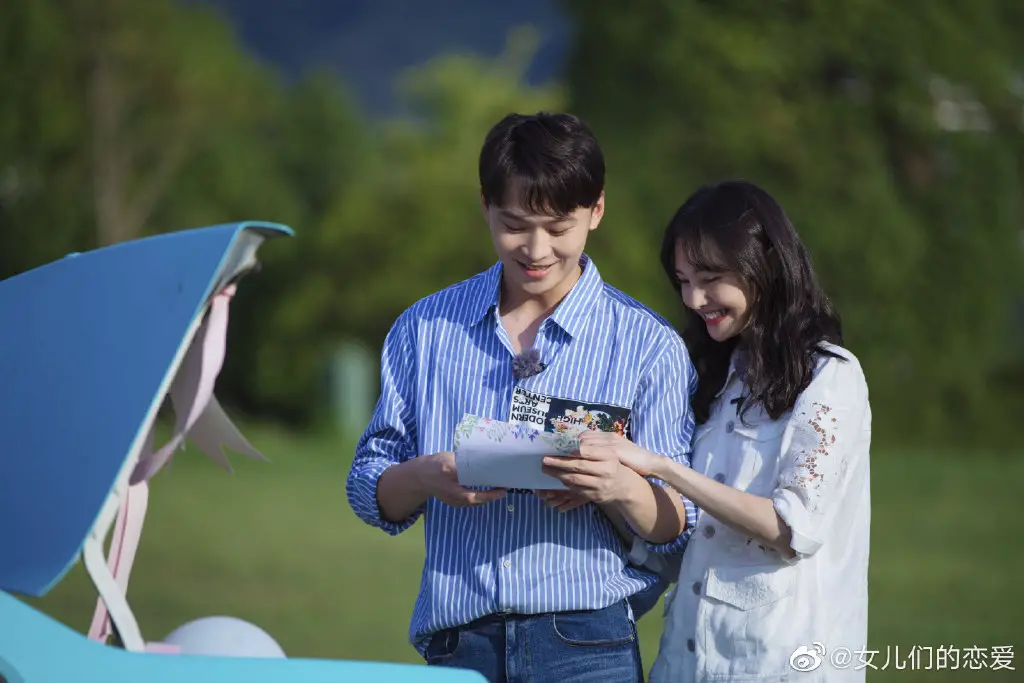 Zheng Shuang Allegedly Listed as the Mother of Her Ex-Boyfriend, Zhang Heng's Two Children on Birth Certificates
Once the break up rumors were reported, a number of netizens cheered for Zheng Shuang saying they were happy for her. Zheng Shuang attended an event after the Sina Entertainment report came out. When the host tried to ask her additional questions, Zheng Shuang was already escorted into the venue by the event organizers. It's suspected they were trying to protect her and wanted to avoid questions about her love life.
Zheng Shuang Shares Her Views on Marriage with Zhang Xincheng and Chen Zheyuan