Back in December 2019, rumors were circulating Zheng Shuang (郑爽) and her ex-boyfriend and former manager, Zhang Heng (张恒), had broken up for some time already. It was quite a messy break up as the two ended up in court over financial matters stemming from their joint business ventures. At the time, there were several allegations about him scamming people, borrowing from loan sharks under Zheng Shuang's name, avoiding to repay debts, and eventually escaped to the US.
Zhang Heng's Father Reveals Adoption Process Email, Refutes Zheng Shuang's Claims about Not Being Able to See Her Children
Zheng Shuang Reveals 2020 Court Documents Suing Zhang Heng to Gain Legal Custody of Children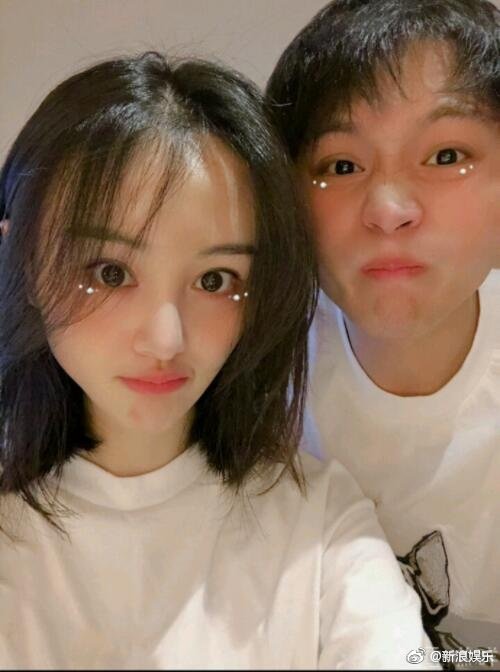 New Recording Allegedly Shows Zheng Shuang Calling the Pregnancies a "Mistake" and "Giving Away the Children Would Be a Good Thing"
Alleged Recording Suspected to be of Zheng Shuang and Her Parents Suggesting to "Abandon, Give Up Babies for Adoption" with Zhang Heng's Father
On January 18, Zhang Heng wrote a lengthy post denying the allegations and claims they were groundless accusations. He also posted a picture of him holding two young children. He explained that he is currently in America and has been staying there for over a year with his family "because we must take care and protect two young and innocent lives. It feels helpless to be stuck in the US."
Zheng Shuang and Her Father Address Surrogacy, Abandonment Recording, and Exposes Zhang Heng for Cheating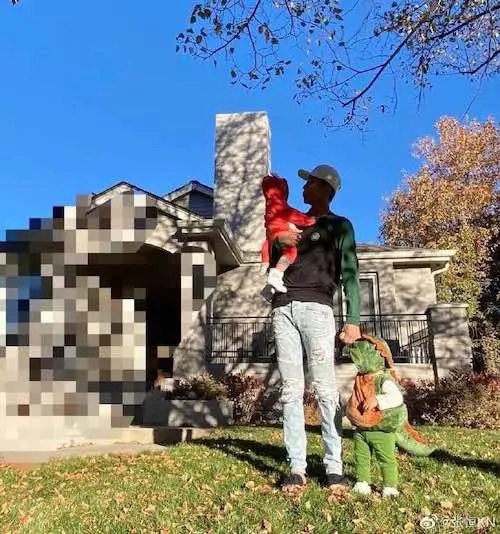 Zheng Shuang Reveals Reason for Her Extreme Weight Loss
According to NetEase Entertainment, they obtained a screenshot of Zhang Heng's WeChat Moments post showing him saying, "Of course the babies are mine." and "Yes, two babies. They are one year and one month old." NetEase Entertainment also showed two copies of alleged birth certificates of Zhang Heng's two children, one from Colorado and one from Nevada. According to NetEase Entertainment, Zhang Heng's friend provided these two pictures of him with the babies and said Zhang Heng has been in the US taking care of his children. He also alleges Zhang Heng isn't able to legally return to China with his babies due to "Miss Zheng Shuang not cooperating on many legal procedures.", which prevented the babies from getting proper travel documentation.
Tiger Hu Throws Shade at Ex-Girlfriend, Zheng Shuang, For Her Comments about Shanghainese Men
Zheng Shuang Thinks it Might Be Better if She Didn't Date Her Manager Boyfriend, Zhang Heng
The Colorado birth certificate shows a male baby was born on December 19, 2019 and was issued on January 28. Zheng Shuang and Zhang Heng were spotted in the US around January 31, 2020. The Nevada birth certificate shows a female baby was born on January 4, 2020. Both birth certificates allegedly list Zhang Heng and Zheng Shuang as the father and mother, respectively. The Nevada birth certificate lists Zheng Shuang's birthdate, August 22, 1991.
Zheng Shuang Explains Why She Doesn't Like Her Character, "Bei Weiwei", from "Love O2O"
The Aftermath of Zheng Shuang's Surrogacy Scandal: Loss of Endorsements, Scolding by Government, Boycott By Producers, and More
There is reportedly also a court hearing showing Zhang Heng and Zheng Shuang's names for a divorce proceeding in Colorado scheduled for March 2021. Rumors about Zheng Shuang allegedly using surrogates to birth the twins started trending on Weibo after the birth certificates were revealed. Zheng Shuang hasn't responded to the allegations yet.
Leon Li Chuan Uses His Pet Shiba Inu's Account to Respond to Rumors Zheng Shuang was Cheating with Him