Fans have been asking for a Yang Yang (杨洋) and Zheng Shuang (郑爽) reunion ever since they starred in "Love O2O" (微微一笑很倾城) four years ago. Yang Yang gave us a treat last year when he sent birthday greetings to Zheng Shuang for her birthday party with fans. Back in August, Yang Yang got CP shippers all excited when he sang the ending theme song to "Love O2O" on variety show, "The Irresistible". He also said, "How could I not know how to sing this?" when his teammate, Cheney Chen, thought he wouldn't know how to sing this song.
Yang Yang Sings "Love O2O's" Ending Song Once Again Since Series Aired Four Years Ago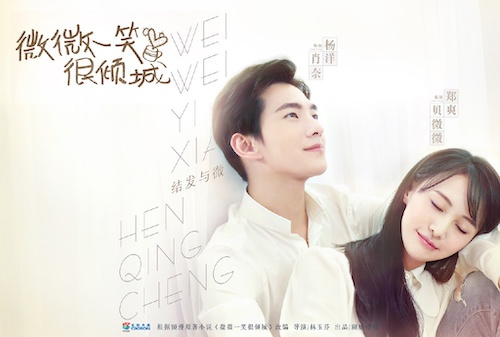 Alleged Recording Suspected to be of Zheng Shuang and Her Parents Suggesting to "Abandon, Give Up Babies for Adoption" with Zhang Heng's Father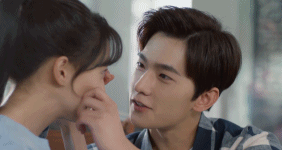 Yang Yang Sends Birthday Greetings to Zheng Shuang at Her Birthday Party
Zheng Shuang recently did an interview with Xinhuanet (新华网) on the show, "Two-way Mirror" (双向镜). One of the segments features Zheng Shuang eating hotpot with a fan. While the two are eating hotpot, Zheng Shuang asks her fan which series is her favorite. The fan tells Zheng Shuang she has liked her since "Meteor Shower" (一起来看流星雨) and that she really likes "Weiwei" (微微) from "Love O2O". Zheng Shuang asks her what she likes about "Weiwei". The fan explains, "Weiwei actually has a lot of outside factors slandering her."
Yang Yang and Dilraba Explode the Internet on First Day of Filming for "You Are My Glory"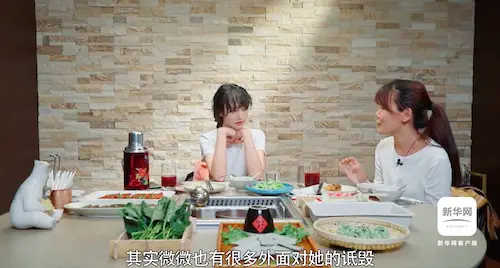 Netizens Got Excited Thinking Li Qin and Yang Yang "Got Back Together" After Studio Took Down Single Statement
Zheng Shuang then honestly speaks her opinion and says, "From my point of view, I don't like her." The fan asks, "Is it because she is too perfect?" Zheng Shuang says, "No, she is just a fantasy. I think it's because there are a lot of people who might not be in that state. So are there times where I have disappointed you guys or done things where you guys think I have problems?" The fan says Zheng Shuang sometimes has a mentality that she is still a child at heart and hopes she can "grow up and be mature" for her next birthday.
Zheng Shuang Allegedly Listed as the Mother of Her Ex-Boyfriend, Zhang Heng's Two Children on Birth Certificates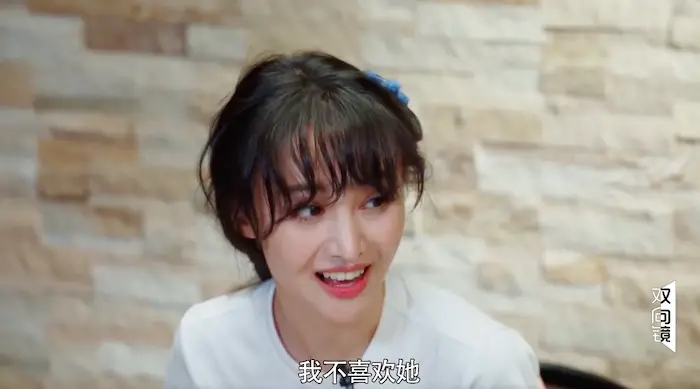 Zheng Shuang Shares Her Views on Marriage with Zhang Xincheng and Chen Zheyuan
Upon hearing this, Zheng Shuang explains that from an early age, she already knew it wasn't easy for her parents to earn money. She understood the importance of money at a young age and that she needed to earn her own money before she could get the things to fulfill her needs. She also openly admits the reason she originally became an actor was because she wanted to make money.
Zhang Heng's Father Reveals Adoption Process Email, Refutes Zheng Shuang's Claims about Not Being Able to See Her Children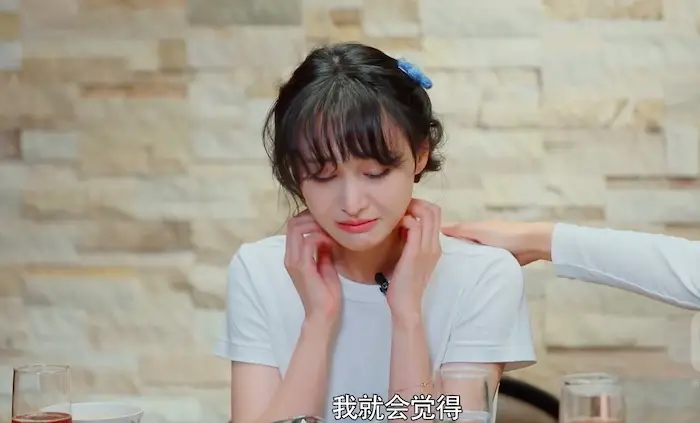 Riho Nakamura and Toshiko Seto Star in "Love O2O" Japanese Remake, "Cinderella is Online"
Zheng Shuang then recounts filming commercials at 5 years old because she wanted to join the industry. Her father used to work in construction. She remembered her mother would bring her to KFC once a month and when she was sick one time, she really wanted to eat a hamburger and her father got it for her while bearing the rain. She doesn't want to see her father's back because it would make her cry. So Zheng Shuang says she pretends to be a very cool person.
Yang Yang was Asked about Filming Kiss Scenes with Dilraba and Working with Her on "You Are My Glory"