Zheng Shuang's (郑爽) appearance has always been a topic of heated discussion among the media and netizens. Just when her career was starting to gain traction, Zheng Shuang chose to admit to getting plastic surgery when asked by the media. She also did it at a time when it was very rare to hear celebrities admit to getting work done. Since then, the media has always been very focused on her appearances. From time to time, there are always suspicions of her getting more plastic surgery. Most recently, netizens noticed Zheng Shuang was looking very gaunt and freakishly thin, worrying her fans.
Tiger Hu Throws Shade at Ex-Girlfriend, Zheng Shuang, For Her Comments about Shanghainese Men
Zheng Shuang Thinks it Might Be Better if She Didn't Date Her Manager Boyfriend, Zhang Heng
In a recent episode of the variety show, "Miss Beauty" (Beauty小姐), actress, Qi Wei (戚薇), asked Zheng Shuang why she was extremely thin during a period of time. Zheng Shuang revealed, "I am a person who tends to have a lot of deep worries on my mind. When I have worries, I tend to not be able to eat anything."
Zheng Shuang Accused of Getting More Plastic Surgery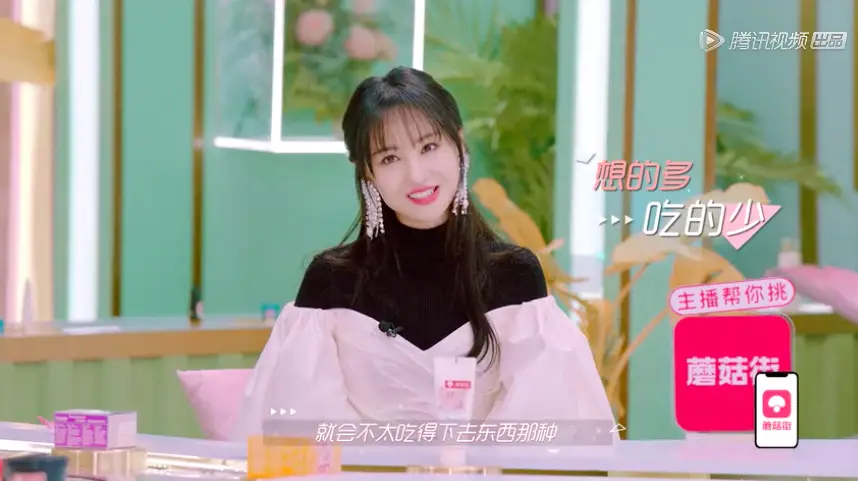 Zheng Shuang and Boyfriend, Zhang Heng, Rumored to Have Broke Up
When Qi Wei asked her how she would get rid of her worries, Zheng Shuang responded, "Back then, I would choose to cry. Sometimes I thought that after crying it all out, it would feel pretty comfortable. After crying it out, I wouldn't feel so wronged." Qi Wei then asks her why not vent to her friends on the phone or something. Zheng Shuang candidly explained, "I don't really like saying it out loud because sometimes I think that the more I mention it, the more I get caught into that situation. Afterwards, the memories of that event becomes even deeper."
Yang Yang Sends Birthday Greetings to Zheng Shuang at Her Birthday Party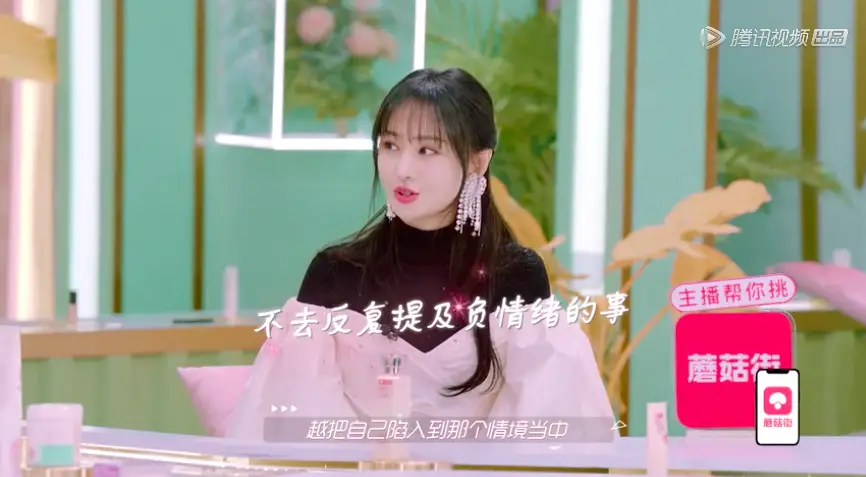 Timmy Xu Weizhou Denies Being Bullied by Zheng Shuang
Zheng Shuang has kept a very low profile in recent years. For a while, she even quit social media and sort of became a recluse, primarily only filming dramas. It wasn't until last year where she started attending more events and doing more variety shows, including one with her estranged boyfriend, Zhang Heng (张恒). She recently started her Weibo account again, to the joy of her fans.
Hans Zhang's Studio Denies Rumors He is Getting Back Together with Zheng Shuang
Heated Debate Amongst Netizens Over Rumors of Xiao Zhan, Zheng Shuang, and Ju Jingyi Starring in New Drama, "Chun Ri Yan"
Qi Wei expressed that she saw a change in Zheng Shuang recently, saying, "Xiao Shuang has also been diligently working recently, seeing her on screen more, and interacting with everyone. This is a very good change." To this, Zheng Shuang responded, "I think I have the ability now to be even more steadfast. I won't easily change because of someone else's actions or words. Right now I am trying to allow myself to stand in the protagonist spot in life."
Zhang Heng's Father Reveals Adoption Process Email, Refutes Zheng Shuang's Claims about Not Being Able to See Her Children
Zheng Shuang Doesn't Want to Act in Idol Dramas Anymore
Watch the full episode here: