Chinese actress, Zheng Shuang (郑爽), got popular starring in several idol dramas. Her first drama, "Meteor Shower", a bootleg remake of "Meteor Garden", catapulted her to fame at a young age. Her popularity grew internationally after starring in the 2016 idol drama, "Love O2O", alongside heartthrob, Yang Yang (杨洋). In recent years though, she has taken more serious roles and hasn't taken on an acting project in the last two years.
Zheng Shuang and Boyfriend, Zhang Heng, Rumored to Have Broke Up
Zheng Shuang was a guest on the third episode of "Go Fridge" (拜托了冰箱) Season 6 along with author, Guo Jingming (郭敬明). He mentioned that when he wrote his books, it was from his perspective as a youth. It was during that time when he was growing up and how he viewed the world. Before host, He Jiong (何炅), could finish asking Zheng Shuang about idol dramas being the dividing line from youth and maturity, Zheng Shuang interrupted him and immediately expressed some strong emotions.
Zheng Shuang Reveals Reason for Her Extreme Weight Loss
Zheng Shuang Explains Why She Doesn't Like Her Character, "Bei Weiwei", from "Love O2O"
She responded, "I really don't want to film idol dramas. There are times when real life is actually quite cruel. Idol dramas sometimes will create these perfect personas in all aspects. This makes my real life seem very silly. There are times where I would easily believe in what others say. In idol dramas, there are no purely evil people."
Tiger Hu Throws Shade at Ex-Girlfriend, Zheng Shuang, For Her Comments about Shanghainese Men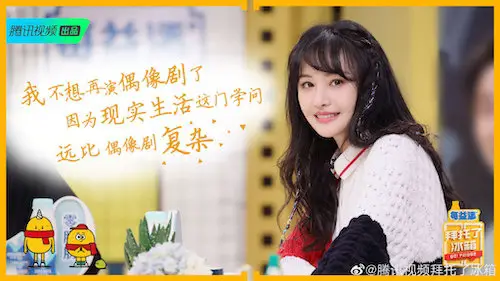 Yang Yang Sends Birthday Greetings to Zheng Shuang at Her Birthday Party
Zheng Shuang then explained that people love idol dramas so much because it makes everyone seem so "pure". She expressed, "Regardless of that person's wrongdoing, there is always a reason. But in reality, if I encounter a swindler, he might have a lot of difficulties, but I can't see it or understand it."
Zheng Shuang Accused of Getting More Plastic Surgery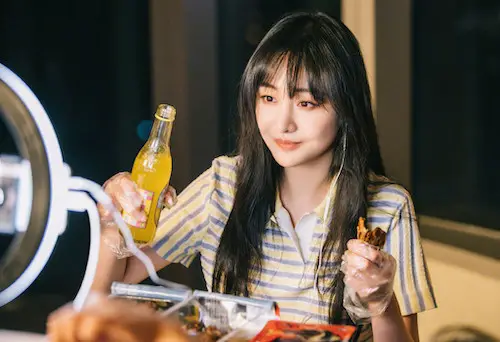 Hans Zhang's Studio Denies Rumors He is Getting Back Together with Zheng Shuang
Earlier on in the episode, He Jiong had asked her about some hardships she encountered as an actor. Zheng Shuang shocked everyone when she said, "I am someone who is quite disappointing. I would want to say I don't want to film anymore. There could be a time where all my grievances explode at once. Something that was an hour might take me a whole month to recover from."