Back in December 2019, there were rumors that Taiwan was remaking popular Korean drama, "Goblin", with Jerry Yan (言承旭) and Mike He (賀軍翔). The rumors got everyone pumped due to the possible collaboration between two Taiwanese idol drama gods, Jerry Yan and Mike He. However, Jerry Yan later responded to Sina Entertainment saying he didn't hear about the news, knocking down the possibility of him starring in the drama.
Taiwan Rumored to be Remaking K-Drama "Goblin" with Jerry Yan and Mike He
After that, there wasn't much traction on the rumor until today. Mike He was announced as the male lead in a Taiwanese fantasy romantic drama, "Skywatcher" (temporary name, 天巡者). The series is said to be "similar" to "Goblin". It seems this is an unofficial adaptation of the popular K-Drama. This series marks Mike He's return to the Taiwanese drama scene in 6 years. He jokingly said he is ranked in the "uncle" category and isn't worried about being compared to Gong Yoo, one of the male leads in "Goblin".
Mike He's Company Denies Cheating Allegations After Seen Holding Hands with Female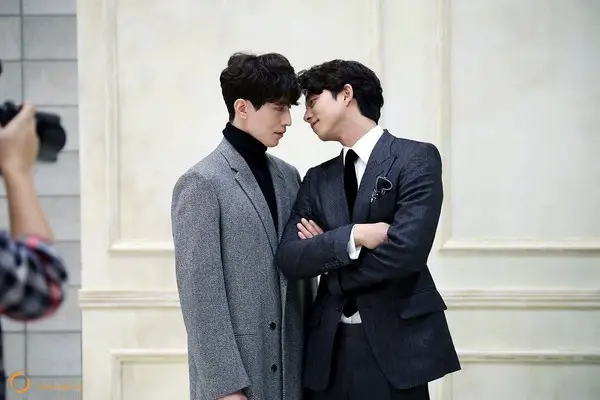 Mike He Welcomes Another Baby Girl
In the series, Mike He plays a 1,000 year old "Zhong Kui" (鍾馗), which is a deity in Chinese folklore that fights evil spirits. In present day, he is "Zhong Zhengnan" (鍾正南), the owner of a bakery. During the day, he is a baker and at night, an evil slayer that ghosts are sad to see. As for "Zhong Zhengnan", he considers himself to be an insulator of emotions. He didn't think his love and familial relationships in his previous lifetimes would become a challenge he'd have to face.
While the series shadows "Goblin", it's reportedly a romantic idol drama. Mike He says "Skywatcher" is more down to earth and doesn't contain time travel. He also says his costume in the series is more like Keanu Reeves from "The Matrix". Mike He has always desired for Taiwan to film a series based on a comic book figure, "John Constantine", which was once played by Keanu Reeves in a movie. So he used Keanu Reeves and his impression of "Zhong Kui" to model his character, "Zhong Zhennan".
When asked if there will be nude scenes, Mike He joked that he doesn't mind doing them. While he is still fit, Mike He says he would need time to work out more to get in better shape.