Veteran actor, Benz Hui (許紹雄), has been balling in the past couple of years. In a recent interview on the Singaporean program, "Be My Guest" (我董你), the 71 year old actor gave a home tour of his lavish 4,000 square feet home in Singapore worth 4 million SGD.
Raymond Wong and Kaka Mok Not Bothered by Rumors, Alice Chan and Benz Hui Support Kaka Mok
Benz Hui and his family showed off their three story detached Singaporean home with an indoor pool for the first time. He already has permanent residence status in Singapore and is currently applying for citizenship to immigrate there and lessen his on-screen work in Hong Kong. In the interview, Benz Hui also revealed him and his wife plan to dabble in the boba milk industry after they permanently moving there.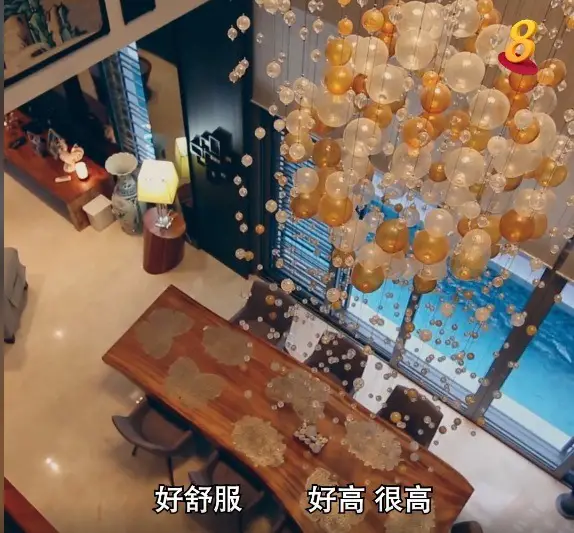 As it turns out, Benz Hui's wife is originally from Singapore. She was also a TVB worker. They met in 1986 when Benz Hui was working in Singapore. They got married in 1992 and have a 23 year old daughter, Charmaine, who graduated from college last year. Benz Hui had arranged for his daughter to attend an international school in Singapore when she was 5 years old. His wife gave up her career in Hong Kong and to take care of their daughter in Singapore.
During the interview, Benz Hui expressed the home has made his entire family very comfortable. He expressed, "I never want to leave each time I'm here. This home makes you want to stay."
Watch the full episode: https://www.8world.com/vodcasts/episode/full/be-my-guest-ep3-benz-hui-actor-1046586
Credit: Topick, Charmaine Hui IG