Youku announced on May 6 that Gulinazha (古力娜扎) and Timmy Xu Weizhou (许魏洲) will be starring in the Tang dynasty time traveling drama, "Da Tang Ming Yue" (大唐明月). This is Timmy Xu Weizhou's first costume drama, while Gulinazha was filming ""Twelve Legends" with Jasper Liu last year.
Host, Zhu Dan, Apologizes for Mixing Up Gulinazha and Dilraba's Names at 2019 COSMO Glam Night
The series is based on a novel of the same name by author, Lan Yunshu (蓝云舒). The storyline takes place in the Tang Dynasty, during Emperor Gaozong's reign in the Yonghui era and the rise of the famed Empress Wu Zetian. "Kudi Liu Li", a girl who has a natural gift for clothes making, is constantly on the brink of death due to her ill fated life, but she always manages to escape trouble due to her brilliance. During one of these run-ins, she meets "Pei Xingjian", a talented young man with extraordinary abilities, who has the same bad luck as "Liu Li". The two of them get entangled into the affairs of the royal court, secrets within the palace, and the struggle for power amongst the king's harem.
Timmy Xu Weizhou Recounts Aftermath When "Addicted" was Taken Down
William Chan and Gulinazha are Oozing with Couple Feels in "Dancing in the Storm"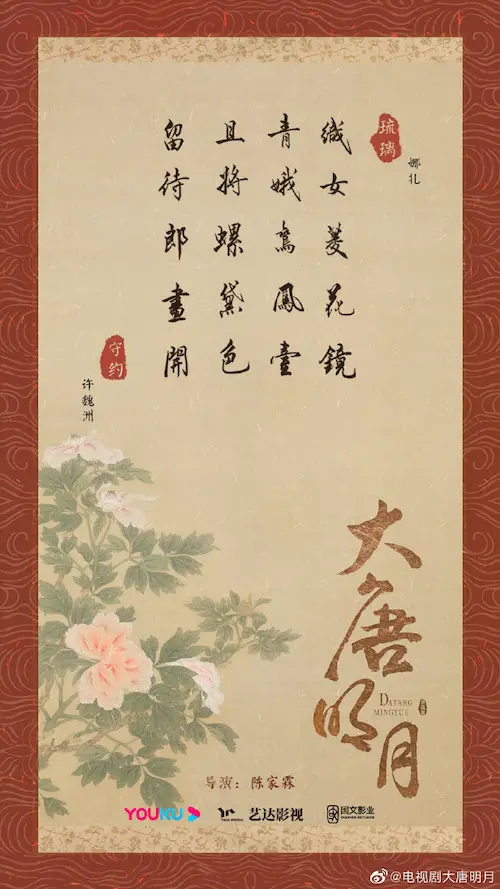 Gulihazha is a BTS and Lee Min Ho Fan Girl
The novel is actually written from the perspective of "Liu Li", who time travels to the Tang Dynasty. The story starts upon her encounter with "Pei Xingjian". The author also used a modern day point of view to recount the story and also references real historical events to supplement the story. It's unknown if the series will also incorporate the time travel element given the previous ban on time travel dramas.
Gulinazha Seemingly Addresses Negative Comments about Her Appearance
Timmy Xu Weizhou Denies Being Bullied by Zheng Shuang
The series will be directed by Chan Ka Lam (陳家霖), who also directed "Novoland: Castle in the Sky", and "The Untamed".