Just because you're a gorgeous and famous actress, doesn't mean you can't chase after your own idols. Gulinazha (古力娜扎) was invited to the 2019 MAMA ceremony in Nagoya, Japan on December 4th to present an award. Her studio uploaded a vlog of her experience at the awards on December 12. As it turns out, Gulinazha is a BTS fangirl and Lee Min Ho fan girl just like everyone else.
Host, Zhu Dan, Apologizes for Mixing Up Gulinazha and Dilraba's Names at 2019 COSMO Glam Night
William Chan and Gulinazha are Oozing with Couple Feels in "Dancing in the Storm"
In the two minute vlog, Gulinazha revealed she woke up at 5 am that day and it took over an hour to get her make up done. When the staff member asked if she was nervous, she responded "Really nervous. Even though my Lee Min Ho didn't come, but I can see my BTS today. I think…it's worth it. In fact, I can see the backstage from my dressing room. I just saw them rehearsing right now. Even though I was getting my make up done, once I heard BTS's song, I just want to spring up and watch. I had no mood to get my make up done."
Chinese Foreign Ministry Spokesperson Denies Reports China is Blocking BTS Related Imports from Entering Country
Watch the video here: http://t.cn/AiDyEJq5?m=4448806164812247&u=6001863056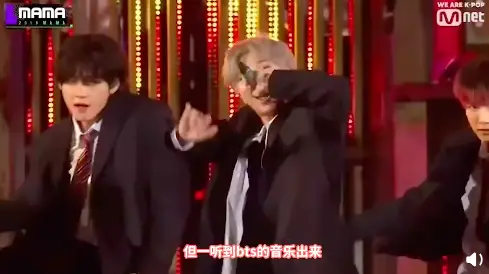 Gulinazha and Timmy Xu Weizhou Star in Time Traveling Drama, "Da Tang Ming Yue"
While Gulinazha was fan girling, it seems she might have gained some new fans too. Korean netizens left a slew of comments about her beauty.
Gulinazha Seemingly Addresses Negative Comments about Her Appearance
Omission of China from BTS' Acceptance Speech for Van Fleet Award Sparks Outrage from Chinese Netizens
There were also some netizens on Twitter who expressed their fondness for Gulinazha.