Content Warning: The following content may contain verbal and/or visual references to suicide and/or self harm. If you or someone you know is suicidal, please seek assistance with your local suicide intervention group:
https://www.opencounseling.com/suicide-hotlines
Chinese artist, Hua Chenyu (华晨宇), is one of the most popular singers of his generation. Aside from a very successful music career, he has also been a permanent cast member for the past two seasons on the highly popular variety show, "Ace vs Ace" S5 (王牌对王牌). On the 11th episode of "Ace vs Ace" S5 , Hua Chenyu's good friend and actress, Zhang Xinyi (张歆艺), was a guest and revealed he had once contemplated suicide.
Hua Chenyu Doesn't Want to Limit Himself Being Labeled as Just a Singer
Zhang Xinyi mentioned Hua Chenyu isn't someone who easily opens up to others. She starts recounting a story of when Hua Chenyu told her and her actor husband, Yuan Hong (袁弘), that he wrote a new song called, "I Really Want to Love This World" (好想爱这个世界啊). When Zhang Xinyi and Yuan Hong heard the lyrics, he asked her "what do these lyrics mean?". Yuan Hong had felt something wasn't right with the lyrics. Zhang Xinyi revealed that Hua Chenyu started telling them how he wrote the song and then he suddenly went silent.
Yuan Hong and David Tao Announce Birth of Sons on Valentine's Day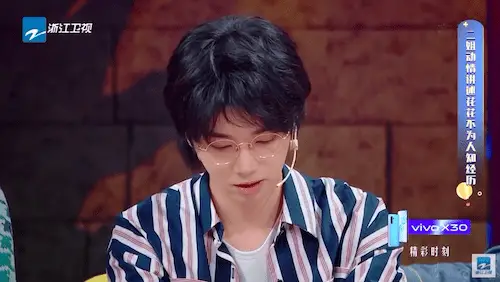 Cast and Air Date Announced for "Viva La Romance" Season 4
Yuan Hong asked Hua Chenyu if there were some unhappy things happening to him recently. Zhang Xinyi said Hua Chenyu told her, "There was one time he was standing in the balcony of his home. Then he said he wanted to jump down." When Zhang Xinyi asked him what was wrong and why he didn't tell them, he responded to her, "You guys just had a baby and are just experiencing a new chapter in your lives. It's so happy, you're also feeding the baby everyday, it's so exhausting. I didn't want to tell you guys about this."
Hua Chenyu and Zhang Bichen Admit to Having a Daughter Together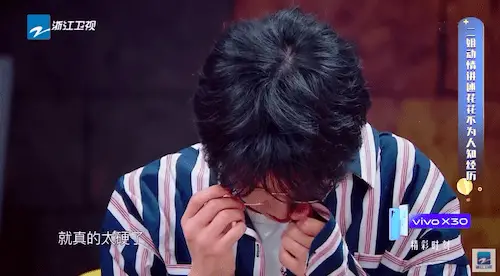 Hua Chenyu's Studio Refutes Rumors He Cheated, Forced an Abortion, and Abandoned His Child
Zhang Xinyi then reveals Hua Chenyi's home was too rigid. There was only a soft sofa that fit one person only. She felt he was alone by himself for too long. Zhang Xinyi also expressed she felt very bad when she heard the song and revealed she didn't know what Hua Chenyu went through nor would he tell her. However, Zhang Xinyi revealed that Hua Chenyu had told her he was very happy after joining "Ace vs Ace". Hua Chenyu also expressed it was a result of him learning from the show, which has had a huge impact on him. He also noticed that he has become more free and relaxed when compared to his first appearance on the show.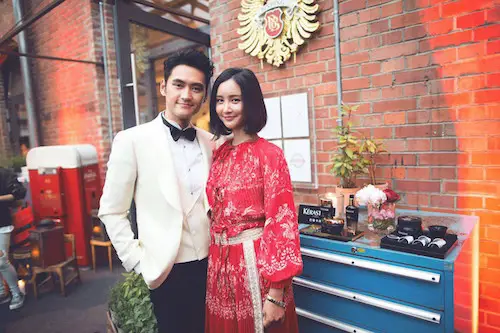 Zhang Xinyi starts talking about the story at 01:24:46:
As it turns out, Hua Chenyu had especially wrote this song for people fighting depression. He hoped the song would allow everyone to understand more about people suffering from depression and show more concern about them.
He performed this song at his 2019 Mars Concert.
Credit: Weibo (1)