MangoTV's popular celebrity couple variety show, "Viva La Romance" (妻子的浪漫旅行), is already back with Season 4. The last season just ended in February. The show will air on June 3 at noon, every Wednesday on MangoTV. However the show will usually post the episodes on their Youtube channel. Each season, Hannah Quinlivan and Jay Chou, and Angelababy and Huang Xiaoming are rumored to join the show, but it never happens.
Like previous seasons, there will be a token Hong Kong celebrity couple. Previous seasons featured Cherie Ying and Jordan Chan, Anita Yuen and Chilam Cheung, and Miriam Yeung and Real Ting. This season, it will be Ada Choi (蔡少芬) and Max Zhang (张晋).
Ada Choi and Max Zhang Welcome a Baby Boy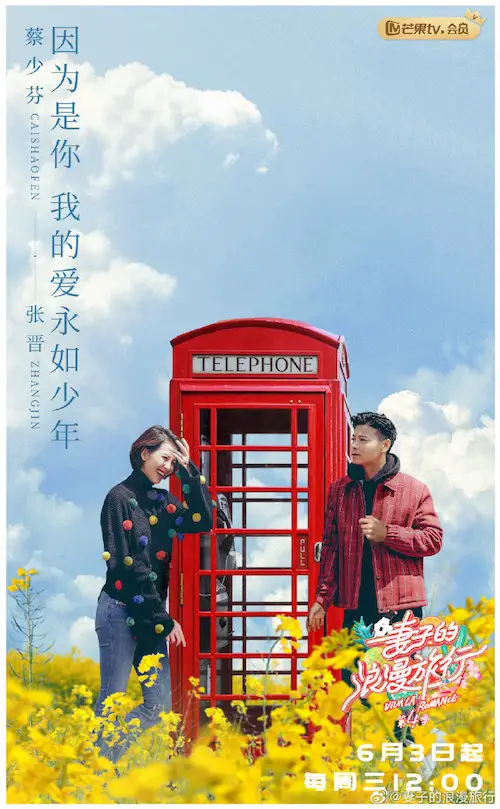 The other couples reportedly include Gina Alice (吉娜) and Lang Lang (郎朗), Hu Ke (胡可) and Sha Yi (沙溢), and Zhang Xinyi (张歆艺) and Yuang Hong (袁弘).
Lang Lang's Wife, Gina Alice, Wows the "Day Day Up" Brothers with Her Tiny Waist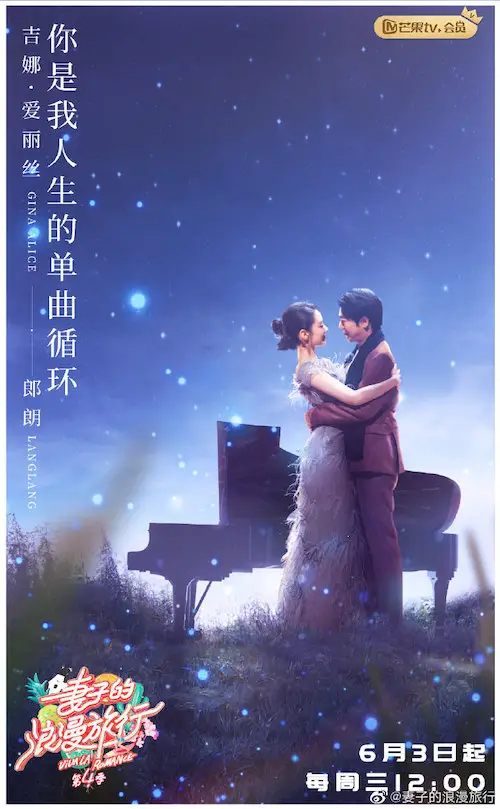 Yuan Hong and David Tao Announce Birth of Sons on Valentine's Day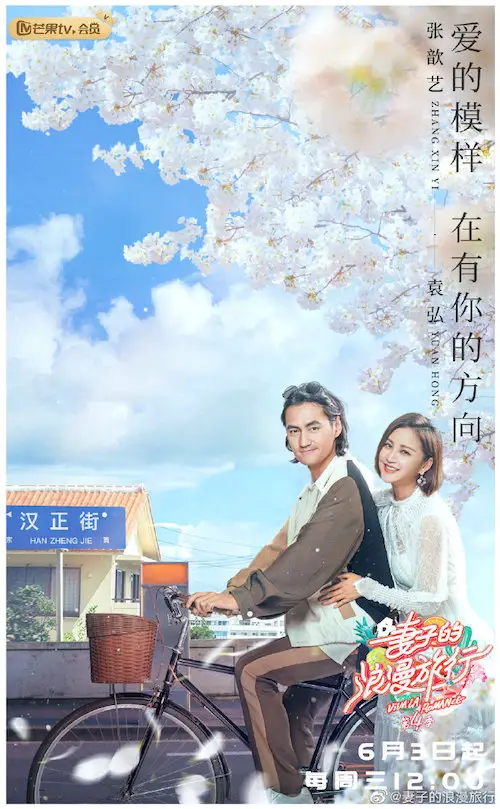 "Keep Running" Adds Cai Xukun, Sha Yi, and Guo Qilin to Season 4 Cast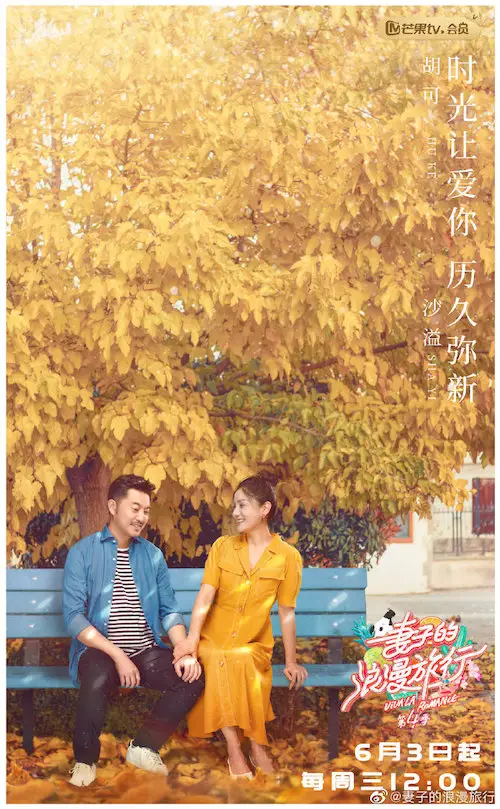 Jin Han (金瀚) replaces Wei Daxun (魏大勋) as the solo male traveler with the wives. Xie Na (谢娜) returns from the original cast of Season 1.