It's day four of Zheng Shuang's (郑爽) scandal. While it seems likely that Zheng Shuang's career won't recover from this, she was reportedly seen recording a show called "King of Comedy" for Beijing TV on January 19. Netizens were shocked that shows were still using her. However, the netizen who reported this claims the show won't air. On January 21, a leaked audio clip is suspected to be of Zheng Shuang's farewell speech on her departure from showbiz.
Zhang Heng's Father Reveals Adoption Process Email, Refutes Zheng Shuang's Claims about Not Being Able to See Her Children
Zheng Shuang Reveals 2020 Court Documents Suing Zhang Heng to Gain Legal Custody of Children
In the 4.5+ minutes long clip, Zheng Shuang is heard saying, "I believe a lot of people saw the hot trends these past two days. I am not someone who likes to avoid problems. Actually, in these two days, I prepared the program for this stage, but today, I feel the hot trend has become work stress for me. I don't know if this stage will be my farewell to the audience…'
Friend Claims Zheng Shuang Said Cheating On Zhang Heng Was For His Own Good
Zheng Shuang and Her Father Address Surrogacy, Abandonment Recording, and Exposes Zhang Heng for Cheating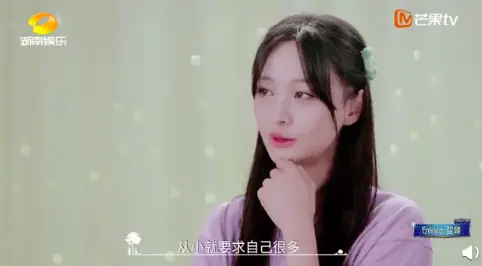 The Aftermath of Zheng Shuang's Surrogacy Scandal: Loss of Endorsements, Scolding by Government, Boycott By Producers, and More
Zheng Shuang then goes into story telling mode about her previous roommates. Midway into her speech, she says, "I believe there are a lot of times where I make people feel embarrassed. It is not my intention. Maybe because I really don't have much acting skills…really…just lucky."
New Recording Allegedly Shows Zheng Shuang Calling the Pregnancies a "Mistake" and "Giving Away the Children Would Be a Good Thing"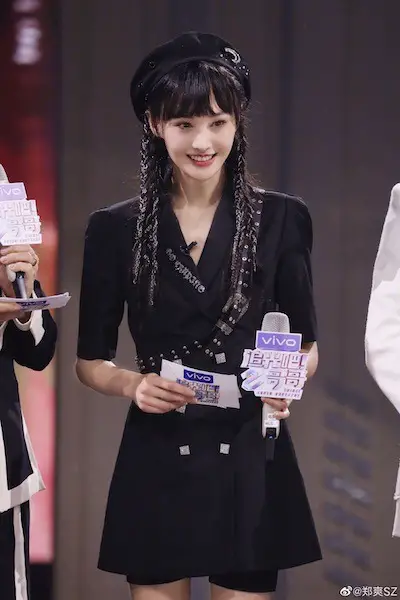 Zheng Shuang Allegedly Listed as the Mother of Her Ex-Boyfriend, Zhang Heng's Two Children on Birth Certificates
There is a slight pause and Zheng Shuang starts to cry. She says, "Today, I don't know if I should cry or smile." In the background, someone is heard yelling, "jiayou!". Zheng Shuang responds, "I don't wish for people to say jiayou to me today. I really think I am very ordinary, but because of some successful television works, I became known to everyone. This is the result of the hard work from all the staff that you can't see in front of the TV. This is their results, not mine. So no matter what, thank you to all the crew members who have worked and filmed with me all these years. Xiao Shuang was really ignorant back then, but I think it's still quite real. So that's it for today." Someone else is heard saying, "Okay! Cut! Thank you to Zheng Shuang and her performance for "King of Comedy".
Listen here: https://weibo.com/tv/show/1034:4595741751181350?from=old_pc_videoshow
Leon Li Chuan Uses His Pet Shiba Inu's Account to Respond to Rumors Zheng Shuang was Cheating with Him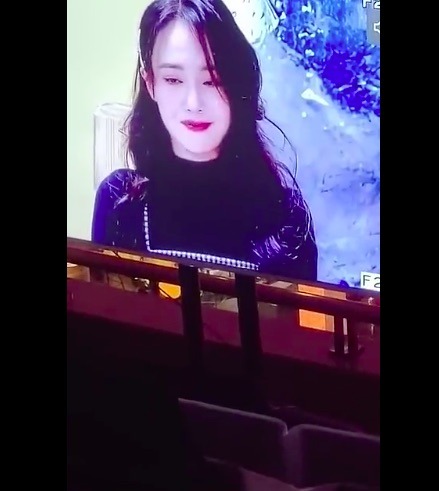 Alleged Recording Suspected to be of Zheng Shuang and Her Parents Suggesting to "Abandon, Give Up Babies for Adoption" with Zhang Heng's Father
On January 20, the National Radio and Television Administration issued a statement on their public account denouncing Zheng Shuang and her actions. They criticized her for circumventing the law, going through surrogacy overseas, abandoning her children, and said her personal morals were lacking. They also effectively blacklisted her by saying, "We will not provide opportunities and platforms for those with scandals and bad track records to make a statement and show their faces."