Kim Ki-bum was one of the original members that debuted with K-Pop group, Super Junior, in 2005. However, when Super Junior was promoting "Sorry, Sorry" in 2009, Kim Ki-bum was absent from the promotions, which led to speculations he left the group. However, those rumors were denied. Since then, Kim Ki-bum focused on his acting career. While Kim Ki-bum never officially announced his departure from the group, he didn't participate in any future Super Junior activities either.
Former Super Junior Member, Kim Kibum, Congratulates Han Geng on Getting Married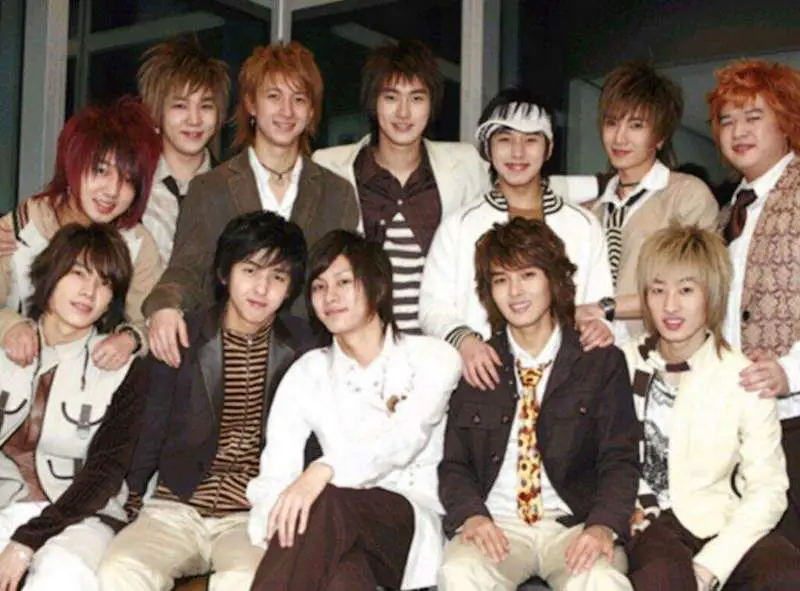 Bambi Zhu Finally Responds to Super Junior's Kim Hee Chul's Love Call
When Kim Ki-bum's contract expired in 2015, he officially left Super Junior and SM. He recently opened his own Youtube channel and did a video with his former Super Junior group mate, Kim Hee-chul. They reminisced a lot about the past and even talked about why he left Super Junior for the first time.
Kim Heechul and Bambi Zhu Take Turns Complimenting Each Other
Kim Hee-chul asked him, "Speak honestly, how do you feel about Super Junior's memories?" Kim Ki-bum responded, "It's a bunch of hyungs who trained together and also a group that debuted together." They also mentioned when Cho Kyu-hyun was added to the group, it went from Super Junior 05 to Super Junior 06 and in the end, it became an official group. As Kim Ki-bum and Kim Hee-chul were actively promoting as actors as well, Kim Ki-bum said he couldn't really concentrate at that time.
Choi Siwon Angers C-Netz After Liking Tweet Seemingly in Support of Hong Kong Protests
Reflecting back, Kim Hee-chul recalled SM's original plans were for him and Kim Ki-bum to join Super Junior 05 and then they would depart from the group the next year. What was unexpected was Super Junior 05 got really popular, which became an official group. Kim Hee-chul also revealed Kim Ki-bum was really nervous whenever he entered the recording studio at the time. In order to practice his pronunciation, he would bite his pen to practice. Kim Hee-chul even said Kim Ki-bum's singing wasn't good. Kim Ki-bum smiled while nodding his head and said, "It was extremely bad.", and felt sorry to his members.
Afterwards, Kim Ki-bum requested to have less lines in order not to burden the group. In the end, he had no parts, which Kim Hee-chul said he looked much more relaxed. Kim Hee-chul then asked Kim Ki-bum why he left the group. Kim Ki-bum responded, "I voluntarily left because I wanted to concentrate on acting." Kim Hee-chul then asks him, "Are the memories with the members good?" Kim Ki-bum said, "They were good and bad." Kim Hee-chul expanded on that and said, "The bad memories is because we were young at the time. Even you and I argued before. The members have also experienced a few arguments before, we reconciled, and it wasn't that big of a deal."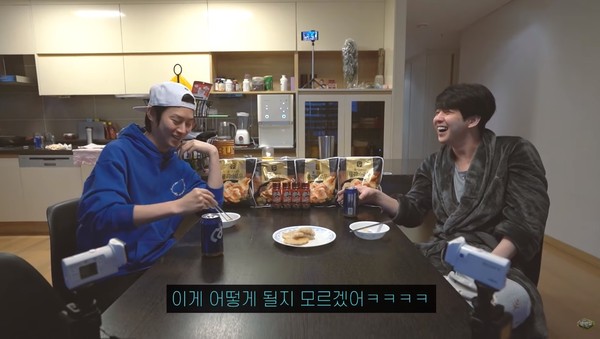 Credit: ETtoday,