Since the "Youth With You 2020" (青春有你2) finale ended a little over five months ago, many of the popular trainees have since started their own paths as solo artists. Viewers took a trip back to memory lane through the 9th episode of iQiyi's variety show, "Mr. Housework S2" (做家务的男人2), when cast members, Fan Chengcheng (范丞丞) and Guo Qilin (郭麒麟), video chatted with the Top 20 trainees a night prior to the "Youth With You 2020" finale night. The boys chatted with the girls and cheered them on for the finale.
Fan Chengcheng Doesn't Tell His Parents He is Dating Because of What They Did to Fan Bingbing
Fansite Denies Rumors NEXT is Regrouping with New Members
In a preview from the next episode, Fan Chengcheng and Guo Qilin are watching the "Youth With You 2020" live finale. Fan Chengcheng turns into a fan boy once Shangguan Xiai (上官喜爱) appears on screen as the center of her group, performing the song, "A Little Bit".
Fan Chengcheng Reacts to Being Liked by Eason Chan's Daughter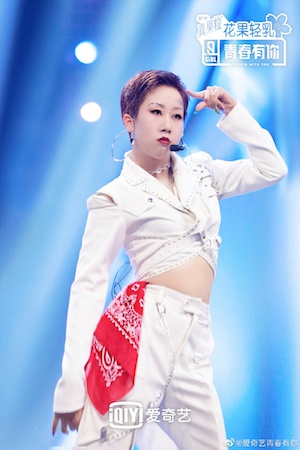 Fan Chengcheng's Co-Stars Tell Him Why He's Still Single
During the performance, Fan Chengcheng said, "Shangguan Xiai is so cool. Shangguan Xiai is the type of artist who makes other people want to collaborate with her. Do you know?" Guo Qilin responded, "She's the type that especially has energy." Fan Chengcheng said, "Especially a lot of swag, you know?"
Snow Kong, Kiki Xu, Frhanm Shangguan, An Qi, and Yvonne Wang Get Candid on Their Fears, Cutest Mentor, Scariest Mentor on "Youth With You 2020"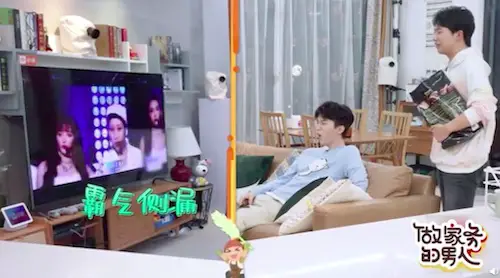 Fan Chengcheng Claps Back at Sasaeng Fans
While watching the performance, Fan Chengcheng says, "I really hope Shangguan Xiai can debut." Guo Qilin thought she was a definite shoe-in to debut as she was the center. Fan Chengcheng explained it's not definite as her ranking was a bit far back. Guo Qilin reiterates, "She has a lot of swag."
"Keep Running" Adds Cai Xukun, Sha Yi, and Guo Qilin to Season 4 Cast
"Keep Running" Returns in 2021 with "Yellow River Edition" and New Cast Member
Although Shangguan Xiai didn't get to debut with THE9, she has been promoting as a solo artist, a member of her group, Hickey, and was recently announced as one of the 25 cast members of the variety show, "Go! Streamers" (奋斗吧主播).
Fan Chengcheng Pretends to be Qin Lan's Boyfriend in Hunan TV's Mid-Autumn Festival Segment